May 22, 2020 Update: We are so excited to be back in the office with our amazing team & clients. Please call us at 707-577-8292 to schedule your upcoming appointment.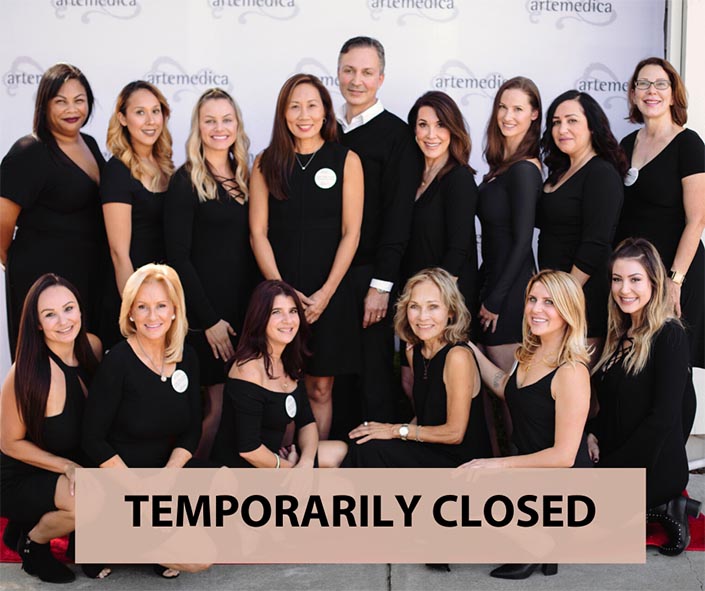 Artemedica Santa Rosa Office Will Be Temporarily Closed
During this time of uncertainty, our priority has always been maintaining the health and safety of our clients and team members as guided by the CDC and government agencies.
It was recently announced by County Officials that Sonoma County will be ordered to Shelter-In-Place. In light of these current events, we have made the difficult decision to temporarily suspend our operations. Artemedica will be temporarily closing, beginning on Wednesday, March 18th. We will re-open as soon as the Shelter-In-Place order has been lifted, which is scheduled to be on April 7th. Rest assured this is a preventative measure in support of our commitment to public health and social responsibility. If you have an appointment with us in March or early April, we will be contacting you to reschedule that appointment.
If you are a Post-Operative patient, please know that we will be in contact with you to arrange for your Post-Operative care despite our closure.
Should you need skincare products during the time of our closure, our e-commerce site will remain open at artemedica.com. Please note, there may be a 1-2 day delay in shipping.
We will continue to check our emails at [email protected] on a daily basis. If you have an urgent matter, please call 707-577-8292 and follow the instructions on the voice message to reach one of our Physicians.
We sincerely apologize for any inconvenience this may cause, and we look forward to seeing you back in the office when the 'Shelter-In-Place' order has been lifted.
Please stay safe.
Love, Team Artemedica