We are excited to introduce the Madonna Eye Lift to our Santa Rosa ophthalmology practice! This non-surgical, non-invasive procedure offers results that last, without the surgery. Madonna Eye Lift uses a Fractional & CO2 laser to tighten eyelid skin, soften crow's feet and decrease sagging around eyes.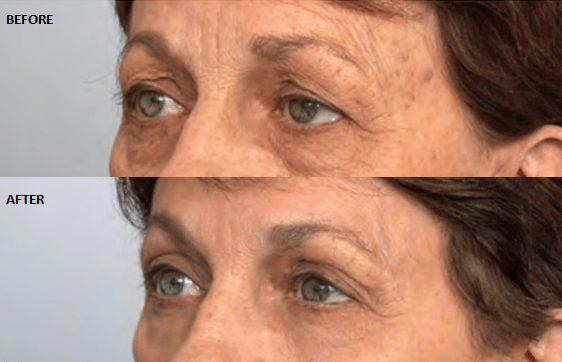 How does it work?
The Madonna Eye Lift works through the use of a CO2 laser, which penetrates the skin around the eyes, destroying old collagen. When this happens, the body's natural healing process takes over, producing new collagen that significantly improves the look of the area around the eye. The eyebrow can be lifted and wrinkles and fine lines can be dramatically lessened.
The procedure is relatively pain free and can be performed for most patients that are experiencing the telltale signs of age around the eyes. We'll help you understand if the Madonna Eye Lift procedure is the right treatment for your situation. To learn more about the procedure, contact us today!