ThermiVa is available at Artemedica in Santa Rosa!
ThermiVa offers safe and comfortable vaginal rejuvenation.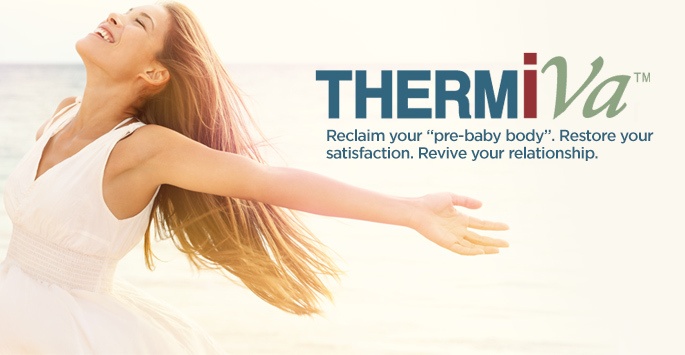 ---
ThermiVa is a nonsurgical treatment that is able to restore the appearance of the vulva and tighten the interior of the vagina. There's no downtime and you can get back to your normal activities the same day of the treatment.
What does ThermiVa do?
ThermiVa offers a number of benefits to women in terms of aesthetics, health, confidence, and sexual satisfaction. The treatment can:
Improve external features of the vagina;
Relieve discomfort of enlarged labia;
Tighten the vagina and improve sensation during intercourse;
Relieve urine leakage issues due to incontinence;
Improve cases of atrophic vaginitis and orgasmic dysfunction;
And improve moisture balance.
How does ThermiVa work?
ThermiVa is a brand new device in the family of ThermiRF devices.
Using targeted radiofrequency energy, ThermiVa gently heats up the skin and tissue of the target area. The collagen in the tissue reacts by shrinking, causing a natural tightening. At the same time, the heat causes the body to produce new collagen, increasing the effects of the procedure.
Areas that can be treated with ThermiVa:
The ThermiVa system is specifically designed to be used on external and internal anatomical features of the vagina.
Candidates for ThermiVa
ThermiVa is for any woman who wants to improve her health and/or sexual confidence. Most women are candidates for the treatment. ThermiVa can help women in a number of ways, and each patient's reasons are personal.
Women who have had children and women who are experiencing menopausal issues are common patients for vaginal rejuvenation procedures like ThermiVa. However, anything from weight fluctuation to medical conditions can alter the appearance of skin and tissue around the vagina.
The Procedure
ThermiVa is a nonsurgical, noninvasive procedure that can be performed in less than an hour. There is no anesthesia required.
Recovery & Results*
ThermiVa uses the proven technology of the ThermiRF system, offering safe and comfortable temperature-regulated heat application. There is a very small chance for any noticeable side effects. Patients are able to continue with their days and all normal activities, including intercourse.
Many patients can see results from ThermiVa immediately after their first treatment or within a few days. Results can change as the body adjusts to the production of new collagen in the area.
For the best results, it's recommended that patients receive 3 treatments, spaced out by a period of about a month.
Also at Artemedica from Thermi:
ThermiVa for Tighter Skin in Sonoma County
If you want to regain some of your lost youth with ThermiVa, contact Artemedica in Santa Rosa. Dr. Victor Lacombe has been performing facial cosmetic surgeries for years and can help you choose the best treatment for your unique needs.
Give us a call at (707) 577-8292 or fill out the form below today!
*Individual results and experiences may vary
Thermi's temperature controlled RF system is indicated:
In the United States for use in dermatological and general surgical procedures for electrocoagulation and hemostasis.
In Europe for electrocoagulation of soft tissues for vulvovaginal laxity.
Important Safety Considerations:
Thermi radiofrequency products should not be used on patients who are pregnant, have a fever or skin infection in or around the area of treatment. Expected procedure side effects may include transient pain in the procedure area, erythema and edema.