It's that time of the year again—sundresses, sandals, and swimsuits are back in season!
With the way California's winter went this year, it's hard to believe that it's already time for spring. We would love if there were some April showers and we had one last chance to stay cozy, but, unfortunately, it doesn't look like it's going to be that way.
With sunny days ahead in Santa Rosa, it's time to break out those stylish shades. Artemedica Optica has a great selection of trendy sunglasses for every style. This year's fashionable styles play a lot on the renovation of previous styles. Variants of classic styles pop with modern tweaks and new colors.
Colorful Frames and Lenses
Colorful frames and lenses are a big hit this season. These sunglasses from and Mykita mirror the bright colors of the spring and summer months. The feeling they exude is both playful and stylish, allowing you to look great and have fun with your style at the same time.
Ombre Effect
Ombre effect glasses seem to be timeless in their implementation. Time and again they make their way back to the high-fashion runways, always in beautiful new designs that just seem to work. Barton Perreira, and Tom Ford all utilize the ombre effect in their lenses, as seen below.
Aviators
There are few things as timeless as aviator sunglasses. The style is just plain cool, whether you're 16 or 60. Year in and year out, aviators return with new tweaks to color, pattern, and material, but always keep the signature shape. Ray-Ban, Barton Perreira, and Maui Jim show off their takes on the style here.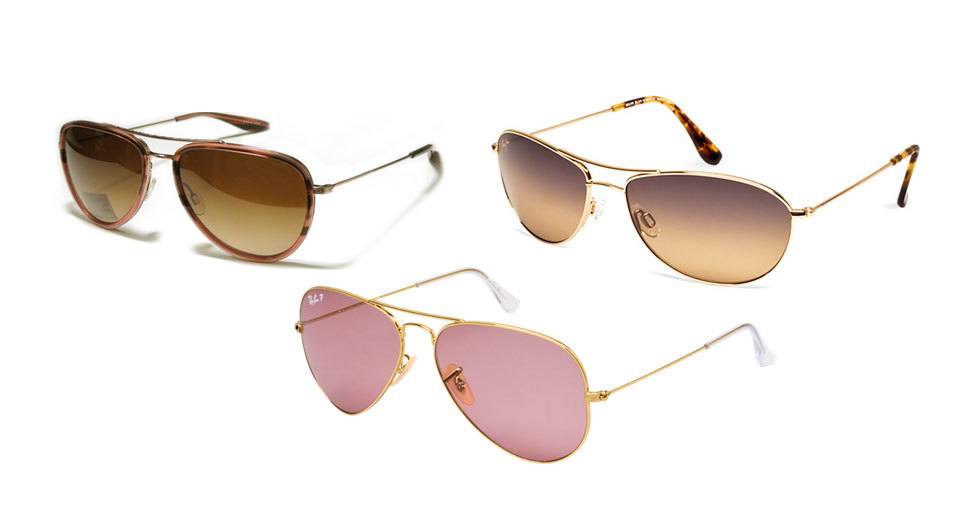 Oversized Sunglasses
Oversized sunglasses come in a huge number of differing designs, working well with your personal style. Known for their built-in comfort, this style of sunglasses makes a strong statement by exuding an air of confidence. Check out the designs from Kate Spade, Tom Ford, and below to get a sense of the style's versatility.
We carry designer sunglasses from Tom Ford, Barton Perreira, Maui Jim, Mykita, Kate Spade, Ray Ban, Persol and more. If you're interested in any of these trends or want to see more, stop by Artemedica Optica in Santa Rosa!
We'll help you find a pair of sunglasses that suits you perfectly—the right style, the right design, and the right personality. The summer months will be here before you know it, so come in today!