Introducing PRO-NOX! Now Available at Artemedica's Santa Rosa and Healdsburg Locations!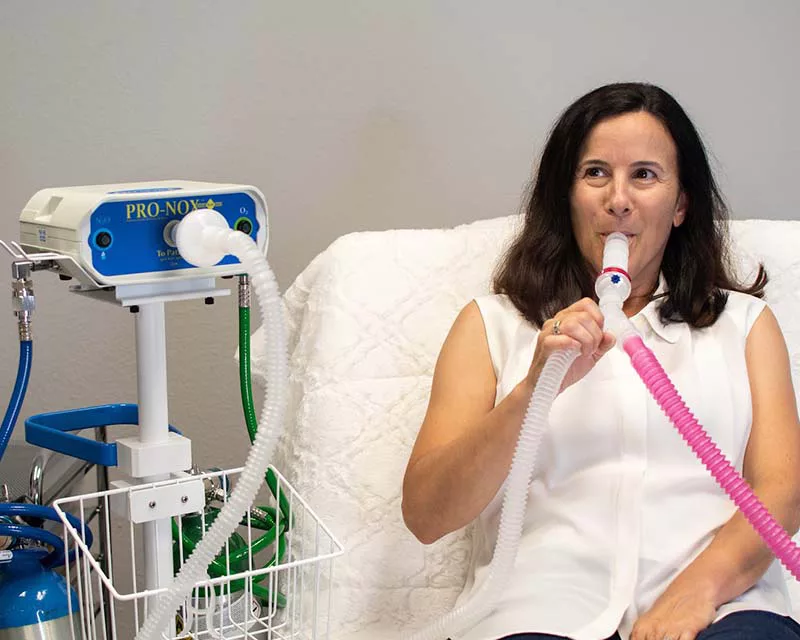 Artemedica is proud to introduce PRO-NOX, an easy way for our patients to administer a short-acting, natural analgesic, as they need it, during any in-office aesthetic procedure, to manage discomfort or anxiety.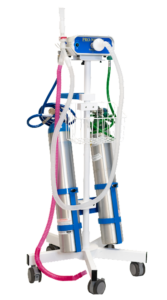 What Is PRO-NOX?
PRO-NOX is a pneumatically driven gas system designed to deliver a self-administered 50% oxygen and 50% nitrous oxide mixture for patients who require relief from pain or anxiety, or both, during many types of medical treatments.
This innovative tool delivers inhaled analgesia that takes effect in just a few breaths, offering immediate relief. PRO-NOX is trusted by over 3,000 offices in the United States to help ease pain and anxiety associated with aesthetic and medical procedures.
Benefits of PRO-NOX
If discomfort and anxiety have been holding you back from pursuing treatment, this could be your way back in. Benefits of this type of pain and anxiety relief include:
No drugs
No drug after-effects
Quick-acting
Patient controlled
How PRO-NOX Works
Nitrous Oxide has been used in dentistry for many years. You may know it as laughing gas. The gas triggers the release of serotonin and dopamine to giving a natural sense of euphoria, that eases your reaction to signals from your pain receptors, allowing for a peaceful, comfortable aesthetic procedure. With PRO-NOX, the 50/50 mixture constitutes a level that allows patients to safely drive home in just ten minutes after their last puff.
Add PRO-NOX to Your Next Aesthetic Procedure at Artemedica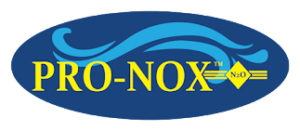 Dr. Lacombe has devoted his career to helping Santa Rosa residents reach their facial plastic surgery goals. In fact, he co-authored Lasers in Aesthetic Surgery which is considered a standard must-read textbook for aspiring plastic surgeons. Dr. Lacombe is certified by both the American Board of Facial Plastic and Reconstructive Surgery, as well as the American Board of Otolaryngology (Head and Neck Surgery). Many men and women in Santa Rosa and throughout Sonoma County choose Dr. Lacombe as their plastic surgeon of choice because of his experience, his skill, and his passion for helping his patients.
Ask an Artemedica team member about PRO-NOX, if you suffer from discomfort or anxiety during your treatments. PRO-NOX can be added to your next Aesthetic treatment at an additional charge. For more information, contact us online or call our Santa Rosa (707) 577-8292 or Healdsburg (707) 415-8888 offices.