Very few people are blessed with perfect skin, and fewer still are able to keep their skin in pristine condition. Most of us develop wrinkles, hyperpigmentation, acne scars and more as we age. For this reason, more and more people are turning to cosmetic procedures to address their skin concerns. One such procedure is fractional CO2 laser resurfacing. This non-surgical resurfacing treatment is perfect for patients wanting dramatic improvements in wrinkles, age spots, scarring, and many other skin concerns. 
Fractional CO2 laser resurfacing penetrates deep into the layers of the skin to remove damaged skin and stimulate collagen production. From full skin-resurfacing to more superficial resurfacing treatments, this anti-aging treatment can treat a full range of skin and complexion concerns. Results are smoother, more radiant, younger looking skin in as little as one treatment.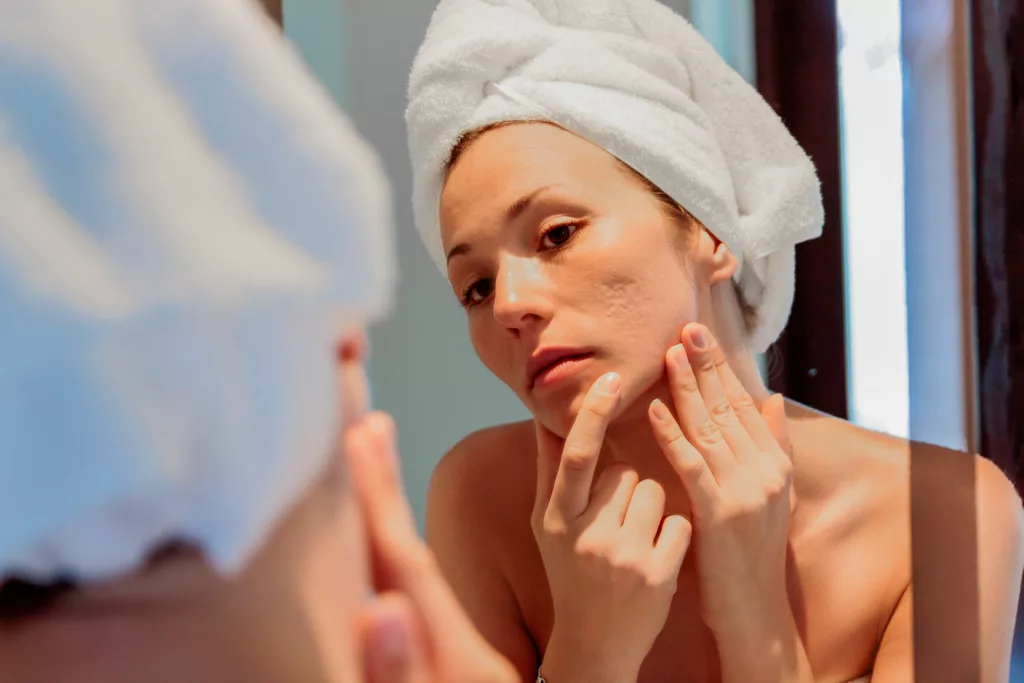 What is fractional CO2 laser resurfacing?
Fractional CO2 laser resurfacing is a newer and safer form of traditional CO2 laser skin resurfacing. It penetrates deeper into the layers of the skin to stimulate collagen production which restores skin's elasticity and renews youthfulness. Traditional CO2 lasers utilizes high-energy light to remove the dead tissues and promote cell turnover in the epidermal and dermal layers of your skin. Fractional CO2 lasers, on the other hand, break up this light energy into thousands of tiny beams to deliver a more precise treatment and reduce your recovery time. The result is a milder and less invasive treatment. Fractional CO2 laser resurfacing is perfect for men and women of all ages with fully customizable treatments to address:
Fractional CO2 laser resurfacing with the SmartXide Tetra CO2 laser at Artemedica
With the SmartXide Tetra CO2 laser, we are able to provide a broad range of treatments here in Santa Rosa and Healdsburg. The SmartXide Tetra is the latest and most advanced CO2 laser available. With this newest laser, clinicians are able to customize the power, density and form of each laser for more consistent and accurate treatments. During your procedure, after applying local anesthetic or topical numbing, your clinician will run the handpiece over the targeted skin imperfections, removing damaged skin. You will feel some discomfort, a sensation most patients describe as "pins and needles", but we will be sure to make you comfortable throughout the whole experience. The exact length of your procedure will depend on what areas you want to treat, but most procedure typically take 2 hours or less to complete.
There are three levels of resurfacing available with the Tetra CO2 system. Each is designed to deliver varying levels of intensity based on your personal needs:
Recovery after fractional CO2 laser resurfacing
Because fractional CO2 laser resurfacing is a more intense cosmetic procedure, you will need to take some time to heal. You should plan for at least 7-10 days to heal before any public outing. During the first few days, your skin will scab and then peel. Afterwards, it will remain pink and sensitive for roughly 3-4 weeks. We highly recommend you limit any sun exposure during the first few weeks so as not to irritate your skin further. You should also avoid makeup and certain skincare products. If you have any questions about what skincare products to avoid, feel free to ask your clinician or aesthetician.
Your skincare concerns and desires will determine the number of treatments needed. Most patients only need one treatment to see results. However, if you're concerned about deep set wrinkles or scars, you may need multiple treatments before you achieve optimal results. You and your skin care provider can discuss a personalized treatment regimen tailored just for you.
Reverse Signs of Aging with Fractional CO2 Laser Skin Treatments
Dr. Lacombe has devoted his 24 year career to helping Santa Rosa residents reach their facial plastic surgery goals. In fact, he co-authored Lasers in Aesthetic Surgery which is considered a standard must-read textbook for aspiring plastic surgeons. Dr. Lacombe is certified by both the American Board of Facial Plastic and Reconstructive Surgery as well as the American Board of Otolaryngology (Head and Neck Surgery). Many men and women in Santa Rosa and throughout Sonoma County choose Dr. Lacombe as their plastic surgeon of choice because of his experience, his skill, and his passion for helping his patients.
If you are interested in fractional CO2 laser resurfacing or other laser skin procedures, please fill out the form below or contact our Santa Rosa (707) 577-8292 or Healdsburg (707) 415-8888 offices for your free consultation.