Nose surgery are by and far the most popular cosmetic procedure. Patients get nose jobs for a variety of reasons including to repair their nose after an injury, to correct breathing problems or a birth defect, or because they are simply unhappy with the way their nose looks. In any case, men and women alike turn to facial plastic surgical procedures like nose surgery to achieve their cosmetic goals. Dr. Victor Lacombe at Artemedica in Santa Rosa is more than happy to help you get the nose of your dreams.
A nose job can dramatically improve your self-confidence by bringing your facial features into balance, creating a more symmetrical appearance which results in a more beautiful face.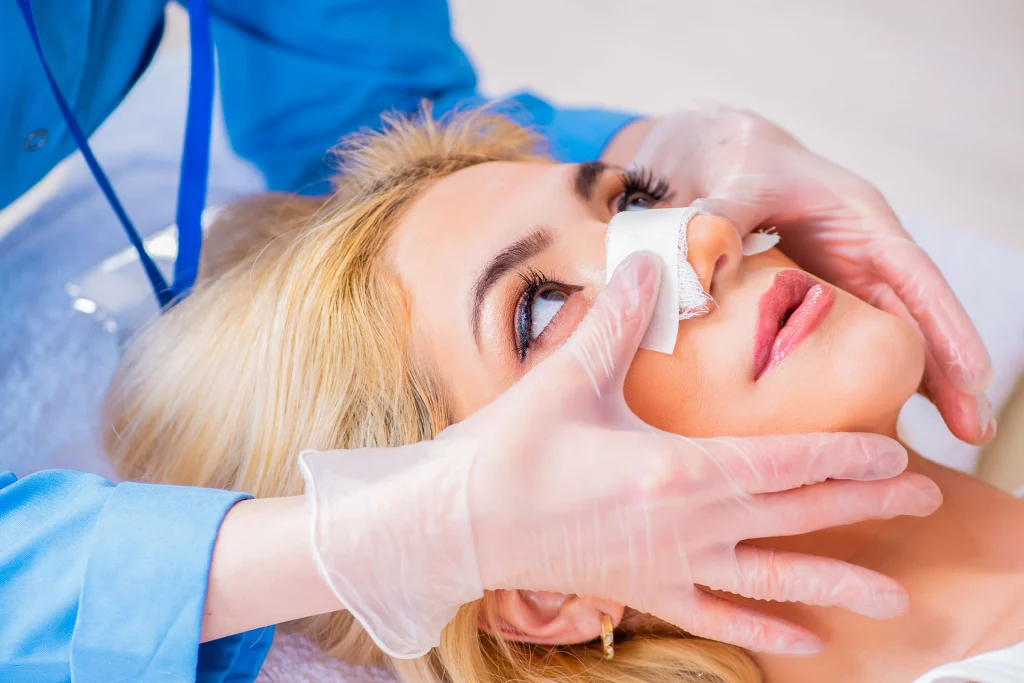 What is a nose job?
Nose surgery (aka rhinoplasty) is a cosmetic procedure that seeks to alter the size, shape and proportions of the nose. The results can vary from a straighter nose to a more narrow nose to even a more pointed, shapely nose tip. The result is a more balanced face where the facial features are proportionate and complementary to one another. Although many can be considered candidates for nose surgery, typically surgeons prefer not to operate on teenagers until after they have completed their growth spurt. For girls, that may mean waiting until the age of 15 or 16 years old and a bit later for boys. This is because it's difficult to tell how the nose will appear until fully grown and more importantly, continued growth will dramatically alter surgical results.
It addresses: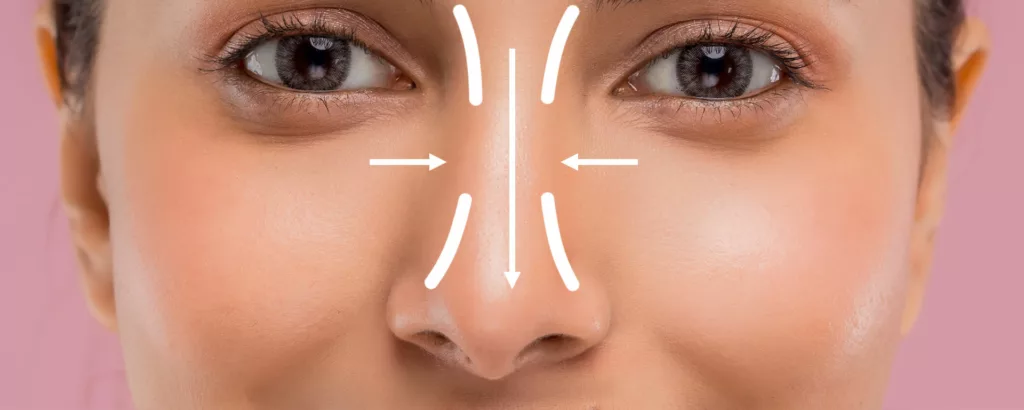 Nose surgery at Artemedica with Dr. Lacombe
During the procedure, your cosmetic surgeon will make small incisions within the nostrils. In more difficult or extreme enhancements, your surgeon may also have to make incisions across the base of the nose. They will then reshape the inner bone and cartilage to produce a more pleasing appearance.
Be sure to tell Dr. Lacombe if you've had any previous nasal surgery or have had an injury to your nose, even if it was many years ago. Existing trauma to the nose can affect the procedure and final results so it's important you are upfront about your medical history.
Recovering from a nose job
Most patients are able to return to work within a few days. Avoid strenuous activity for 3 – 6 weeks after surgery. Following surgery, you may be required to wear a nasal splint for the first week. Immediately following surgery, you will need to keep your head elevated for at least 24 hours to minimize swelling. You can expect swelling, bruising and some discomfort to persist for at least 2 weeks after surgery and up to 6 months, although many say these side effects begin to improve after the 3rd day. The results of your surgery will be apparent after the site has completely healed and any swelling has dissipated.
Customizing your facial plastic surgery
Your surgeon can perform a brow lift alone or in conjunction with other facial plastic surgery procedures. Complementary procedures include:
Sometimes, patients who come in for a traditional nose surgery consultation discover that liquid rhinoplasty would better meet their surgical goals. Dr. Lacombe is more than happy to put together a unique surgical plan that is sure to achieve your goals and reclaim your youth.
Nose Surgery Consultation at Artemedica in Santa Rosa
Dr. Lacombe has devoted his 24 year career to helping Santa Rosa residents reach their facial plastic surgery goals. In fact, he co-authored Lasers in Aesthetic Surgery which is considered a standard must-read textbook for aspiring plastic surgeons. Dr. Lacombe is certified by both the American Board of Facial Plastic and Reconstructive Surgery as well as the American Board of Otolaryngology (Head and Neck Surgery). Many men and women in Santa Rosa and throughout Sonoma County choose Dr. Lacombe as their plastic surgeon of choice because of his experience, his skill, and his passion for helping his patients.
If you are interested in nose surgery or other facial plastic surgery procedures, please fill out the form below or contact our Santa Rosa surgical office at (707) 577-8292 for your free consultation.