DAXXIFY Your Lines For 6+ Months of Smooth, Youthful-Looking Skin
Concerned about signs of aging? Smooth away frown lines with the newest FDA-approved injectable on the market. DAXXIFY (similar to Botox and Dysport) is the injectable of choice for crow's feet, worry lines, wrinkles on the neck, and frown lines. This innovative formula is clinically proven to reduce the appearance of facial wrinkles, and treat frown lines with results that last longer than any other products on the market.
DAXXIFY is now available at Artemedica! We are excited to be one of the first practices in the nation to be able to offer DAXXIFY to our patients. Board-certified facial plastic surgeon, Dr. Victor Lacombe and his injection team performs this highly effective procedure for men and women from Sonoma, Napa, Mendocino, Marin and surrounding counties.
What is DAXXIFY?
From the makers of RHA, the world's first dynamic dermal filler, Revance Therapeutics has once again revolutionized the world of anti-aging injectables. DAXXIFY is a long-lasting facial injectable with FDA approval for the treatment of moderate-to-severe glabellar lines, also known as frown lines.
What Makes DAXXIFY Different?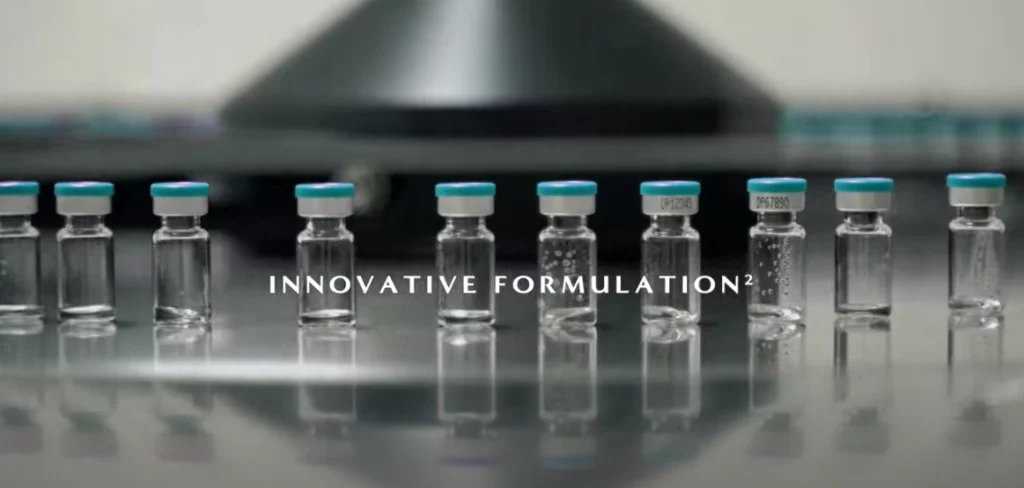 DAXXIFYTM represents the latest revolution in injectable wrinkle treatments. In fact, this unique formula is the first innovation of neurotoxin injectable wrinkle treatment in 30 years! Unlike all other wrinkle-relaxing injections that are stabilized with human blood or animal products, DAXXIFY is formulated with Peptide Exchange Technology™ (PXT).
This new formula, made in California, is the first to use a peptide (a short, chemically bonded chain of amino acids) as a stabilizer. DAXXIFY, the first and only peptide-formulated wrinkle-relaxing injection, provides results for up to nine months, according to the clinical trials.
DAXXIFY is Fast Acting and Long Lasting
When compared to other injectable wrinkle treatments that require a five-seven day period to see results, DAXXIFY is incredibly fast-acting. Though every patient is unique and has different results and recovery times, results from this innovative procedure are typically seen within two days of the treatment.
During clinical trials, more than half of the patients who used DAXXIFY experienced results that lasted for six months or longer. In fact, some patients reported having no, or greatly diminished, frown lines for up to 9 months!
What to Expect During a DAXXIFY Appointment
Depending on the number of treated areas, the DAXXIFY procedure takes fewer than 15 minutes. Dr. Lacombe uses a tiny needle and a unique technique to ensure the procedure is as pain-free as possible.
The most common side effects are typically very mild and include swelling and soreness. After all of the injections have been made, applying an ice pack to the treated area before you leave can reduce this. Other, more rare side effects of any cosmetic injectable include headaches, temporary eyelid drooping, and muscle stiffness.
Smooth Away Wrinkles and Get Longer Lasting Results with DAXXIFY at Artemedica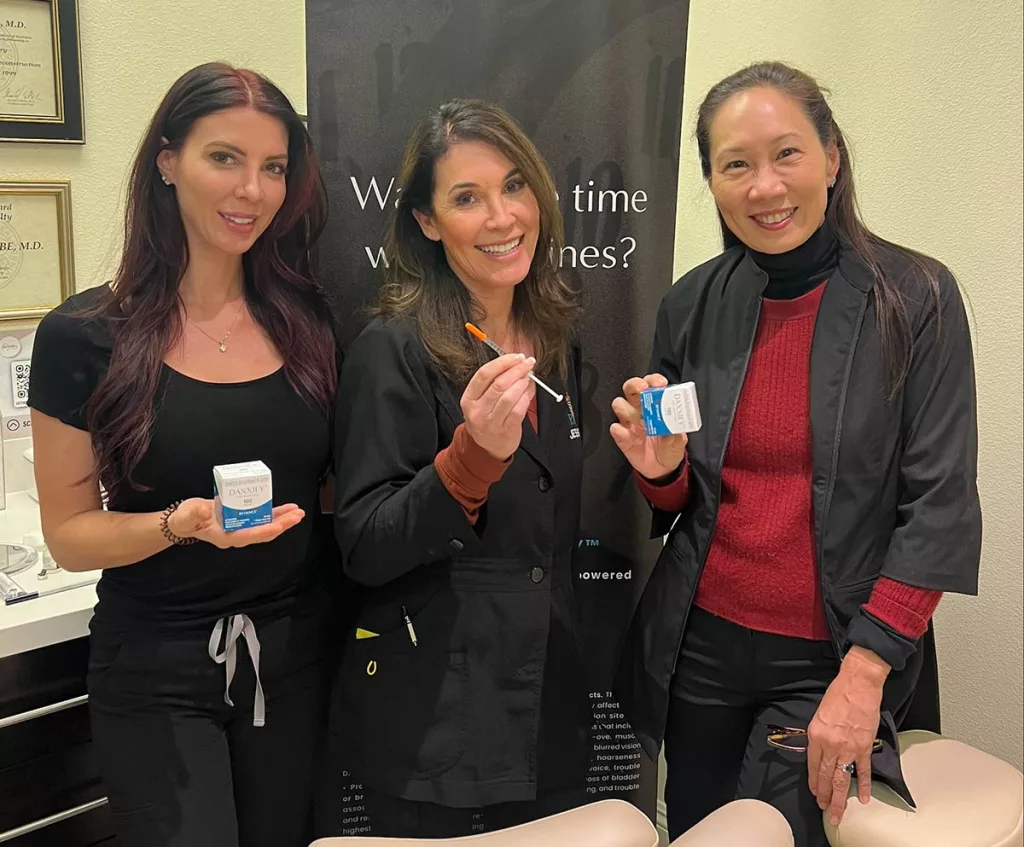 If you are looking to improve the appearance of facial lines and wrinkles with longer-lasting results, DAXXIFY may be perfect for you. When it comes to getting the best DAXXIFY result, rely on a skilled and experienced injector. To find out what DAXXIFYTM can do for you, use the form below to request your complimentary consultation with Dr. Lacombe or contact us online. Our Santa Rosa and Healdsburg locations are conveniently located for men and women from Sonoma County, Marin County, and other areas of Northern California.
Victor Lacombe, M.D. is certified by the American Board of Facial Plastic and Reconstructive Surgery as well as the American Board of Otolaryngology. He is an active member of the American Academy of Facial Plastic and Reconstructive Surgery, California Society of Facial Plastic Surgery, California Society of Facial Plastic and Reconstructive Surgery, California Medical Association, and American Medical Association. At UCLA, he became fellowship-trained in Facial Plastic and Reconstructive Surgery and Microvascular Reconstruction of the Head and Neck.
Alice Chiang, M.D. is a Board Certified Physician who specializes in laser and cosmetic services. She completed her residency at Mount Sinai Medical Center in New York and was then chosen for the Mt. Sinai Vitreo-retinal Surgical Fellowship. Today Dr. Chiang sees patients for cosmetic treatments such as Laser Treatments, Botox, and Injectable Fillers.