Face The Mirror With Confidence and Vivace Microneedling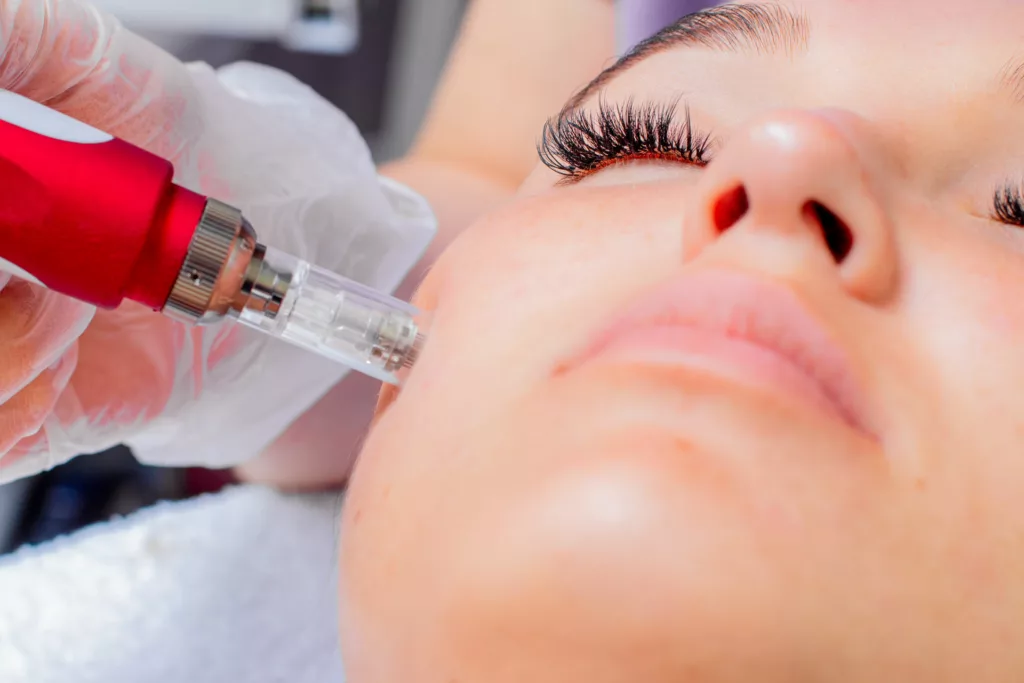 We all want to look and feel our best at any age without looking over-filled or over-stretched. And we all want to age gracefully, beautifully and elegantly. But we all also know that wrinkles and fine lines are inevitable. And while some see their wrinkles as badges of honor and wisdom, not everyone feels the same way about these cosmetic features. So even though they are part of the age process and 100% natural, many men and women want to reduce their wrinkles with treatments like Vivace microneedling.
Vivace microneedling is an FDA cleared, minimally invasive procedure designed to treat fine lines and wrinkles, uneven skin tone and texture, as well as loose, sagging skin and enlarged pores. As a result, skin appears more youthful and smoother, effectively erasing years from your appearance.
How is Vivace microneedling different from traditional microneedling?
Traditional microneedling is a process by which a microneedling system creates hundreds of tiny abrasions through the skin. These microabrasions initiate the skin's natural hearing process and the production of collagen and elastin. Collagen and elastin strengthen the affected skin cells which results in smoother, firmer, more radiant skin.
On the other hand, Vivace microneedling is a radiofrequency (RF) microneedling system which delivers significantly better, more immediate results. RF microneedling combines super fine needles with high-intensity thermal energy to trigger immediate collagen and elastin production. Not to mention, the Vivace system uses insulated gold-tipped needles and a unique motor to distribute needles smoothly and avoid snagging the skin. And because Vivace microneedling uses microneedling and RF, Vivace microneedling can be used on most skin tones and types, including tanned or dark skin, without worry of hyperpigmentation.
It addresses: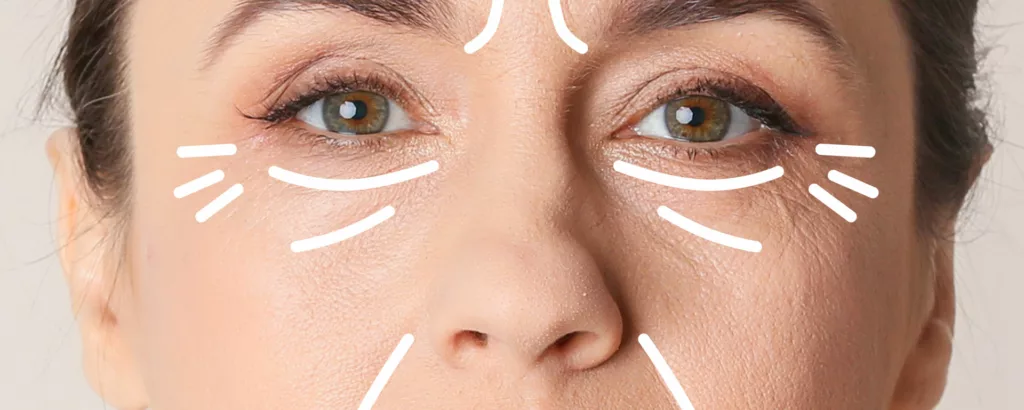 The Vivace microneedling treatment at Artemedica
Vivace microneedling is a minimally invasive skin treatment that delivers stunning results. At Artemedica, your clinician will administer a personalized compounded numbing cream to ensure a pain-free experience. You may feel some light pressure or prickling sensation, but these should be very minimal at best. The length of your session will depend on the area to be treated, but most sessions are roughly 30-45 minutes long. In fact, many patients come in during their lunch break. After treatment, patients are given a soothing peptide mask and a specialized boost serum for at-home care to reduce redness and discomfort as well as help with hydration.
Recovery after Vivace microneedling
Immediately following your Vivace microneedling treatment, you may turn to your regular daily activities although we suggest patients avoid vigorous exercise for at least 24 hours. We also suggest that you avoid spending time in direct sunlight without sunscreen and refrain from wearing makeup or using certain skincare products. If you have any questions about what skincare products to avoid, feel free to ask your clinician or aesthetician. Following treatment, your skin will become a little pink, sensitive and may swell. These side effects should diminish within 12 – 24 hours. You may experience dryness or itchiness in the following days as your body sheds dead skin cells.
Your skincare concerns and desires will determine the number of treatments needed. Many providers find that 3 treatments, paced 4-6 weeks apart, provide the optimal results patients are looking for. You and your skin care provider can discuss a personalized treatment regimen tailored just for you.
Let Dr. Lacombe at Artemedica Help You Regain Your Confidence
Dr. Lacombe has devoted his 18 year career to helping Santa Rosa residents reach their facial plastic surgery goals. In fact, he co-authored Lasers in Aesthetic Surgery which is considered a standard must-read textbook for aspiring plastic surgeons. Dr. Lacombe is certified by both the American Board of Facial Plastic and Reconstructive Surgery as well as the American Board of Otolaryngology (Head and Neck Surgery). Many men and women in Santa Rosa, Healdsburg and throughout Sonoma County choose Dr. Lacombe as their plastic surgeon of choice because of his experience, his skill, and his passion for helping his patients.
If you are interested in vivace microneedling or other laser skin procedures, please fill out the form below or contact our Santa Rosa (707) 577-8292 or Healdsburg (707) 415-8888 offices for your free consultation.