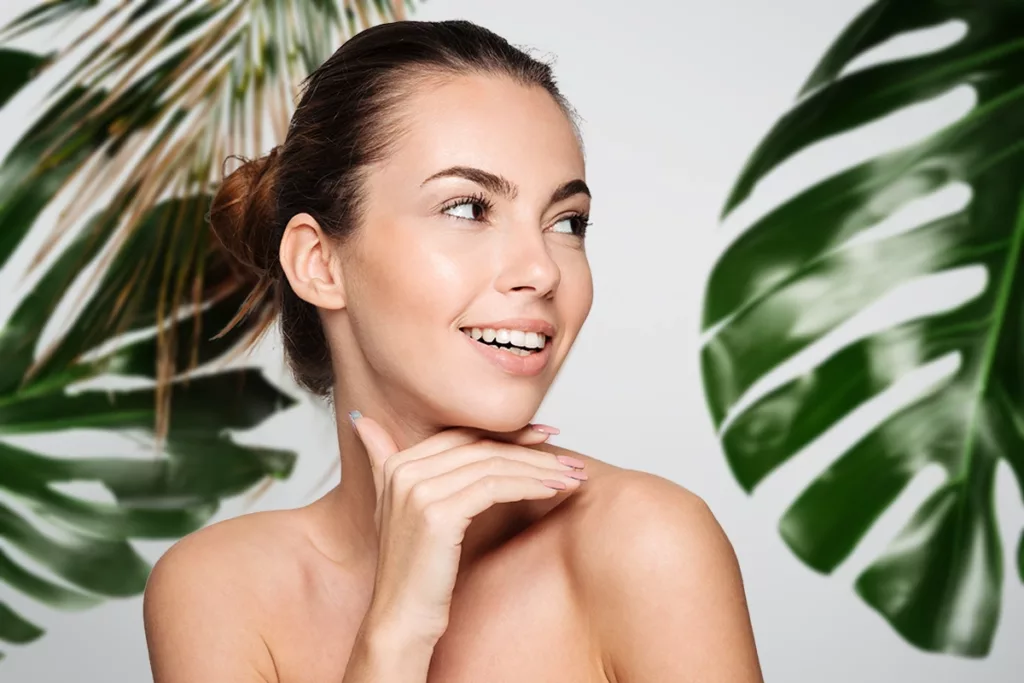 At Artmedica, we provide a broad range of cosmetic services to help you look and feel your best year-round. If you're thinking about leveling up your self-care routine this season and don't know where to start, read on for our top recommended med spa laser services for summer!
What Is a Med Spa?
Before we dive deeper, let's make sure we are all on the same page, and explain what med spa services are exactly! A Med Spa (also known as a medical spa) is a combination of a day spa and a cosmetic medical practice.
The "med" in med spa encompasses a wide range of minimally invasive cosmetic treatments, all provided by licensed healthcare professionals, including Botox, facial fillers, laser treatments, and more.
The "spa" in med includes services provided by highly experienced Aestheticians including Reveal Imager Skin Care Consultations, HydraFacials, DiamondGlow Facial treatments, and more.
At Artemedica, all of our med spa services are tailored to our patient's unique cosmetic goals using advanced technology and medical-grade products. We take great pride in merging art and medicine to give you the best of both worlds—relaxing services, by trusted providers, with lasting results!
With the weather warming up here in Sonoma County, many of our laser med spa treatments are already proving to be extremely popular this season! However, three of them stand out from the rest as our top recommended laser med spa services for summer!
1. CoolPeel Laser Skin Treatment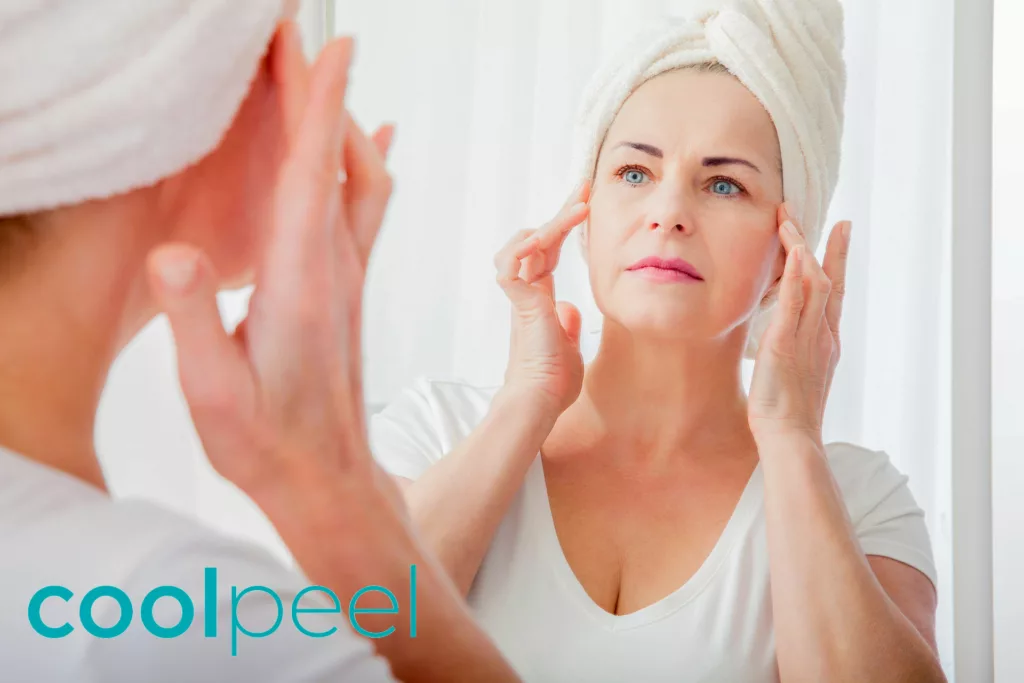 Our CoolPeel Laser skin treatment is a minimally invasive skin resurfacing service designed to leave your skin looking and feeling smoother, younger, more radiant! This process is a safe, comfortable, and minimally invasive solution for a wide variety of skin-related concerns. In under 30 minutes, our CoolPeel procedure uses laser technology to target the superficial layer of skin tissue to help stimulate natural collagen production. Collagen is a key building block for your skin, promoting healthy moisture retention and youthful elasticity for a healthier look overall.
Benefits of CoolPeel Laser Skin Treatments:
Our CoolPeel Laser treatment is your next best step to achieving younger looking skin in as little as one treatment; however as with most laser treatments, a series of 4 treatments spaced 4-6 weeks apart are recommended! Boost your confidence and greet this summer with your best face forward by scheduling a free CoolPeel consultation today.
2. Vivace Ultra RF Microneedling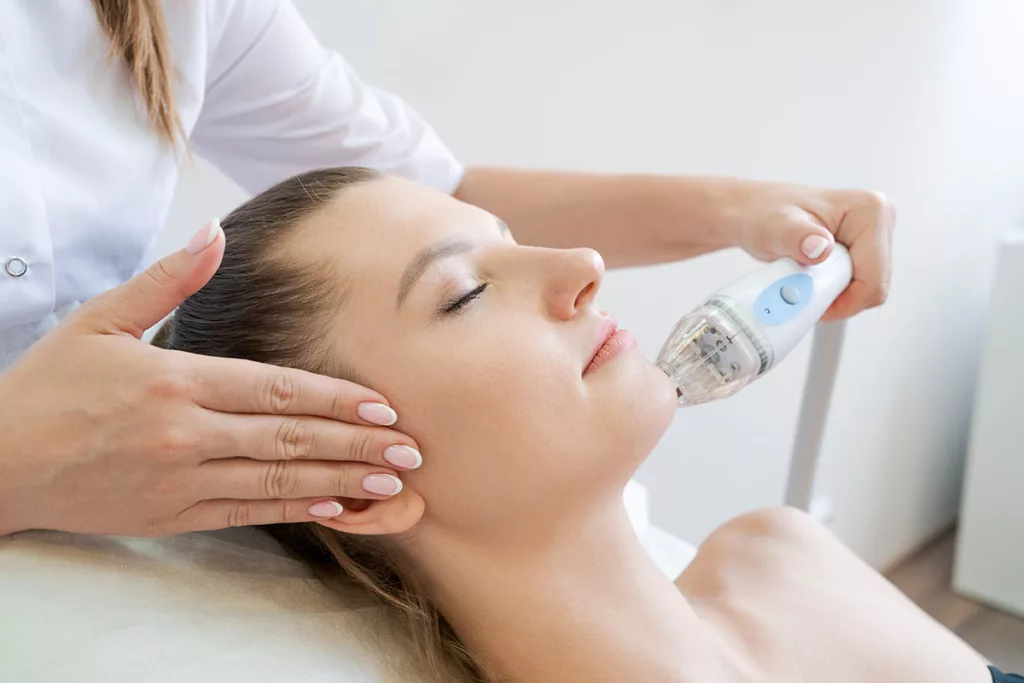 Microneedling is a collagen induction therapy that uses small needles to refine skin texture for smoother skin. This process is incredibly safe and effective to use all over the body. Vivace Ultra RF microneedling is a unique procedure that differs from conventional microneedling because it uses advanced radiofrequency (RF) technology. The RF energy helps tighten the skin and diminish fine lines and wrinkles. This revolutionary system also utilizes ultrasound-based imaging to achieve customizable microneedle depth, as well as integrated LED light therapy to expedite the healing process.
Benefits of Vivace Ultra RF Microneedling:
Vivace Ultra RF microneedling is gentle enough to be suitable for a diverse range of skin types and is a great way to boost your skin's natural production of collagen, hyaluronic acid, and elastin, all of which help to maintain healthy skin tissue. Contact us and schedule a free Vivace Microneedling consultation today.
3. Laser Hair Removal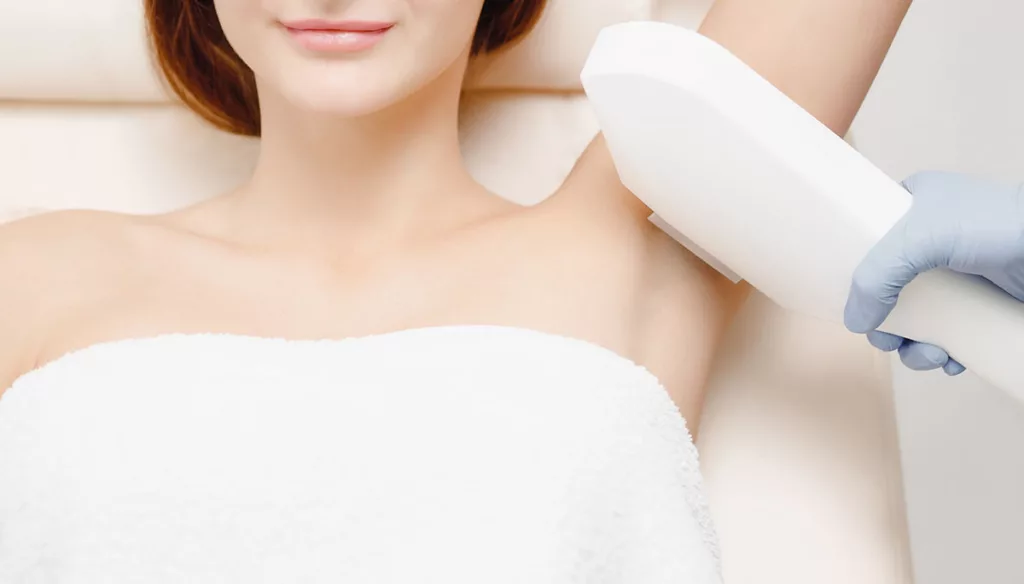 Laser hair removal is a popular long-term hair removal solution, favored for its quick results and longevity. This is a non-invasive treatment that aims to remove unwanted hair from any area of your body. This procedure uses concentrated light from an Infared diode laser, which rids your skin of hair and permanently disables hair follicles to prevent further growth. After just a few sessions, you can enjoy perfectly smooth skin for years to come.
Better yet, laser hair removal with our cutting-edge Soprano ICE system also requires no downtime, so you don't have to worry about lengthy recovery between treatments.
Benefits of Laser Hair Removal:
Our laser hair removal treatment is the perfect choice for anyone who wants hairless skin this summer without the hassle. We recommend planning multiple sessions for the best possible long-term results. If laser hair removal sounds right for you, contact us today to schedule a free consultation.
Find the Best Med Spa Service for You with a Free Consultation
If you are interested in CoolPeel, Vivace Ultra microneedling, Laser Hair Removal or any other med spa service, contact us online today or call our Santa Rosa office at (707) 577-8292 or our Healdsburg office at (707) 415-8888 for your free consultation.
Dr. Lacombe has devoted his 24 year career to helping Sonoma County residents reach their facial plastic surgery goals. In fact, he co-authored Lasers in Aesthetic Surgery which is considered a standard must-read textbook for aspiring plastic surgeons. Dr. Lacombe is certified by both the American Board of Facial Plastic and Reconstructive Surgery as well as the American Board of Otolaryngology (Head and Neck Surgery). Many men and women in Santa Rosa, Healdsburg and throughout Sonoma County choose Dr. Lacombe as their plastic surgeon of choice because of his experience, his skill, and his passion for helping his patients.