Facial plastic surgery is about confidence—confidence in your appearance and confidence in yourself. It should also be about confidence in your surgeon. The right surgeon can achieve the improvement you desire safely, ethically, and compassionately. Many men and women in Santa Rosa and throughout Sonoma County choose facial plastic surgeon Dr. Victor Lacombe. They realize that he's a surgeon they can trust to enhance their natural beauty, rejuvenate their appearance, and achieve the confidence-boosting results they long for.
During the past eighteen years as a facial plastic surgeon located in Santa Rosa, Sonoma County, Dr. Lacombe's practice has focused exclusively on facial plastic surgery and laser surgery. His practice and staff are committed to providing the highest level of knowledge, attention to detail, and personal care for his clients. To learn more about Dr. Lacombe and the procedures he performs, you can request your complimentary consultation with Dr. Lacombe online or call his office at (707) 577-8292.
Dr. Lacombe is an Allergan Black Diamond Level, the highest recognition, Plastic Surgeon in Sonoma County for Botox and Juvederm and Juvederm Voluma. This status represents the top 1% of accounts in the nation. In addition, he has reached the TOP 100 Level for Galderma's for Restylane and Sculptra. This represents the Top 100 aesthetic offices in the country and represents the highest level of distinction. These elite practices represent the top 1% of accounts in the nation and have shown themselves to be experts in aesthetic medicine utilizing Galderma Injectables.
Certification and Memberships
Santa Rosa facial plastic surgeon Dr. Lacombe is certified by the American Board of Facial Plastic and Reconstructive Surgery as well as the American Board of Otolaryngology (Head and Neck Surgery). He is an active member of the American Academy of Facial Plastic and Reconstructive Surgery, California Society of Facial Plastic Surgery, California Society of Facial Plastic and Reconstructive Surgery, California Medical Association, and American Medical Association. At UCLA, he became fellowship-trained in Facial Plastic and Reconstructive Surgery and Microvascular Reconstruction of the Head and Neck.
Research and Instruction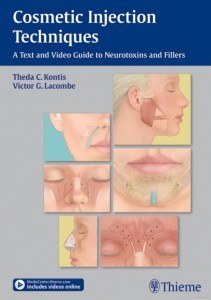 Before coming to Sonoma County, Dr. Lacombe served on the faculty at UCLA in the Head and Neck Surgery division where he supervised the training of future plastic surgeons. His ongoing research in the science of facial plastic surgery takes him to many national, regional, and local conferences as well as speaking engagements where he instructs other surgeons.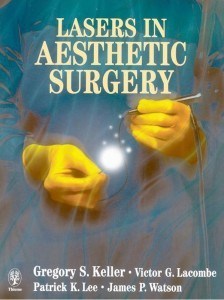 Among Dr. Lacombe's accomplishments is the co-authoring and editing of two comprehensive textbooks. The first, "Lasers in Aesthetic Surgery," is a standard text for aspiring facial plastic surgeons and professional laser technicians. The second, "Cosmetic Injection Techniques," is a text and video guide to neurotoxins and fillers. Because he is involved at the research level for laser and facial techniques for skin care as well as FDA clinical research trials for new injectables and fillers, he is able to bring state-of-the-art advances from around the country to his patients in Northern California, often before they are available at other plastic surgery practices.
Because the field of plastic surgery is one of constant innovation, Dr. Lacombe ensures that he is fully in touch with the latest developments. As a result, his patients can be assured of the safest and most modern surgical and aesthetic techniques in use today, including the most innovative facial rejuvenation procedures.
In-Office Surgical Suite
Dr. Lacombe performs all of his surgeries in our fully accredited surgical suite. Our in-office suite offers state of the art equipment and privacy while maintaining the highest standard of safety and care.