CoolSculpting Santa Rosa
Sometimes diet and exercise aren't enough to achieve the body you desire, but that doesn't necessarily mean you need surgery to achieve your cosmetic goals. CoolSculpting® is a revolutionary option for body contouring at the Santa Rosa practice of Dr. Victor Lacombe that helps women and men treat pockets of excess fat that are resistant to diet and exercise. The CoolSculpting procedure is now the world's #1 non-invasive fat-reduction treatment.
Dr. Victor Lacombe's Artemedica practice is CoolSculpting® Certified. We were the first to offer CoolSculpting in Napa, Marin and Sonoma County and we are currently the only Premier Crystal practice in the Northern Bay Area.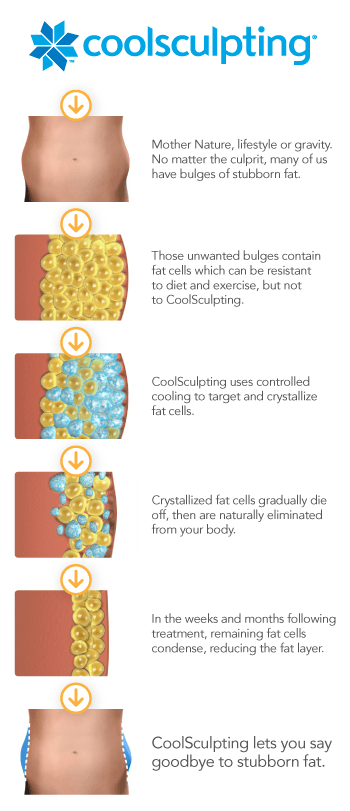 Candidates for CoolSculpting
CoolSculpting is an exciting, scientifically proven, new innovation in body contouring that may offer benefits to a wide range of individuals. You may be a candidate for CoolSculpting if you:
Have pockets or bulges of unwanted fat and desire a slim and healthy looking appearance
Are reluctant to undergo cosmetic surgery for body contouring
Are a healthy size and weight but have stubborn pockets of fat that don't go away with diet and exercise
Areas that can be treated with CoolSculpting:
Submental Fat (double-chins)
Flanks (love-handles)
Upper and Lower Abdomen
Arms
Back/Back Bra Line
Inner Thighs
Outer Thighs
Arms
Knees
Underarm/Front Bra Line
Under Buttocks

The Procedure
As with any cosmetic procedure, our CoolSculpting Technicians will personalize your body contouring treatment to match your specific needs, desires and body type. Here is a general outline of the procedure:
No preparation or anesthetic is required for this FDA-cleared procedure.
A process known as Cryolipolysis™ cools and destroys targeted fat cells without causing damage to surrounding skin and tissue.
Approximately 25% of the affected fat cells are naturally eliminated by the body during the months that follow the procedure, and they do not return.
Although most patients see results with just one treatment, many return to our office to enhance their results or sculpt other areas of their bodies.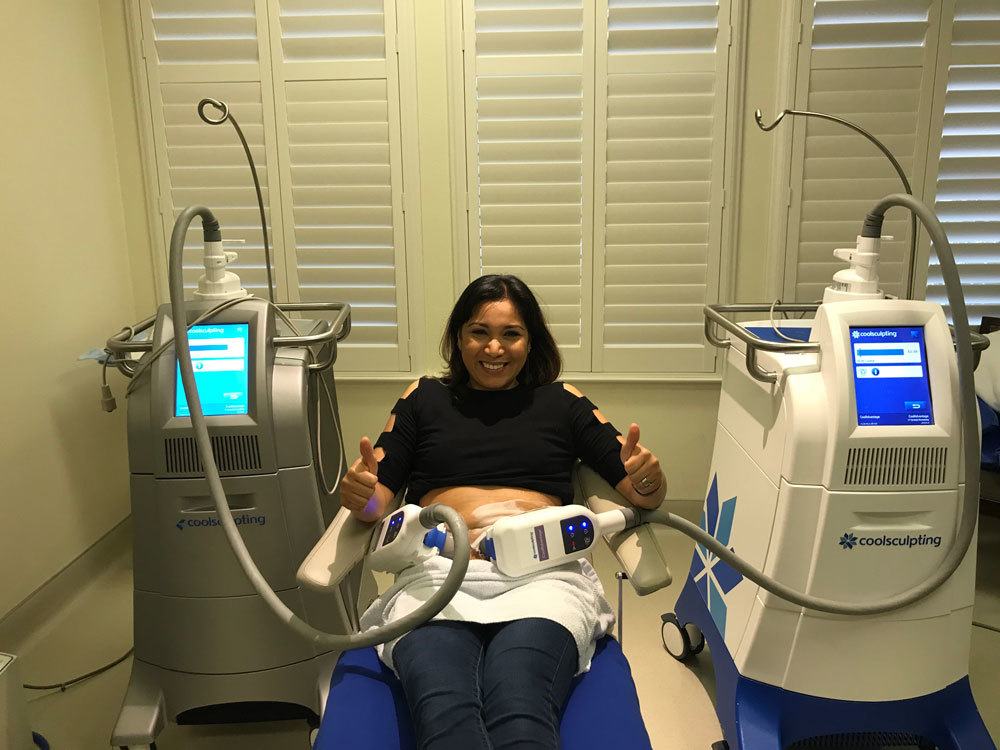 The Recovery & Results
One of the many benefits of nonsurgical alternatives to liposuction in Santa Rosa is the minimal recovery period. See why women and men are choosing Coolsculpting as a non-invasive answer to excess fat:
Most patients return immediately to work following treatment.
Sometimes slight redness and numbness is experienced in the treatment area, but this should dissipate in 2 to 3 hours.
Visible improvement is gradual, with final results expected after 2 to 4 months. Many patients
begin to see their reductions in 3 to 4 weeks following their CoolSculpting procedure.
Treatment areas typically show approximately a 25% reduction in fat, which creates a smoother and firmer body contour.
Patients who maintain a healthy lifestyle and weight can expect to maintain their results indefinitely.
CoolSculpting Applicators at Artemedica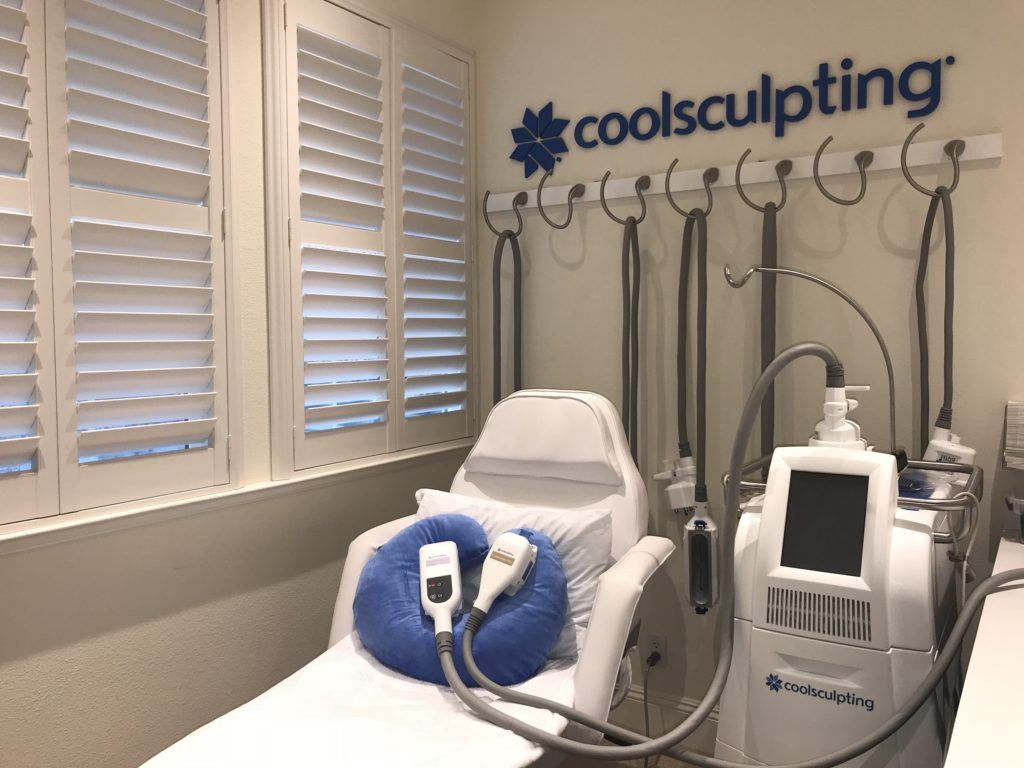 CoolAdvantage: The latest large applicator that treats one area in just 35 minutes!
CoolAdvantagePetite: The latest medium applicator that treats one area in just 35 minutes!
CoolMax: Largest pockets of fat such as abdominal fat
CoolMini: Smallest pockets of fat such as submental fat (double-chin), area above knees and area on front bra line
CoolSmooth: Ideal for non-pinchable fat such as outer thighs
CoolCurve: Ideal for love handles
CoolCore: Ideal for medium pockets of abdominal fat
CoolFit: Ideal for inner thighs and flanks
What is Dual-Sculpting?
Freeze your fat in half the time! With 2 CoolSculpting machines, we now have the ability to treat two separate areas—such as flanks (love-handles) an
d lower stomach bulges—at the time same time. Now you can achieve in 1 hour what years of diet and exercise could not!
Women and men interested in seamless results from head to toe often combine CoolSculpting with one of our other nonsurgical procedures. Popular choices for complementary procedures include Thermismooth, BOTOX® Cosmetic, injectable fillers, and laser skin care treatments.
To schedule a complimentary Coolsculpting consultation at Artemedica, please fill out the form below or call us at (707)577-8292.