Santa Rosa BOTOX® Cosmetic
Botox has become an incredibly popular solution for smoothing dynamic wrinkles such as crow's feet, frown lines, worry lines, and lines on the neck. In Santa Rosa, BOTOX injections provide the best results when performed by a skilled and experienced injector. That's why so many Sonoma, Napa, and Marin men and women choose board-certified facial plastic surgeon Dr. Victor Lacombe to perform their BOTOX® Cosmetic procedure.
Candidates for BOTOX
You may be a candidate if you would like to:
Reduce the appearance of fine lines and wrinkles
Soften and restore youthfulness to your face
Rejuvenate and refresh your appearance
Areas That Can Be Treated with BOTOX
Fine lines and wrinkles
Crow's feet (lines around outer corners of the eyes)
Glabella ("11 lines" between the eyebrows)
Forehead Lines
Bunny Lines (wrinkles on side of nose)
Gummy Smile
Neck Bands (vertical lines on the neck)
In addition, Botox can help to:
Temporarily treat conditions of TMJ
Temporarily treat Hyperhidrosis (excessive sweating including underarm sweating)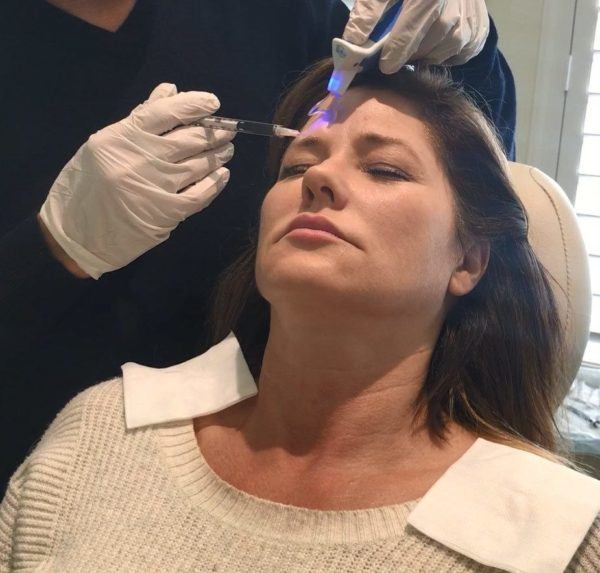 The Procedure
Depending on the number of treated areas, the BOTOX procedure usually takes less than 15 minutes. Dr. Lacombe uses a tiny needle and a unique technique to ensure the procedure is as pain free as possible. After all of the injections have been made, Dr. Lacombe may have you apply an ice pack to the treated area before you leave.
BOTOX Recovery and Results*
Recovery after receiving BOTOX is very quick. Patients may experience mild side effects, including temporary bruising and headaches that last less than 24 hours. These side effects are typically very manageable and can be expected to clear up in about 3-7 days. If necessary, you can use an ice pack to alleviate any discomfort you may experience. Patients should avoid rubbing the areas near the injection site for 12 hours after the injections. Patients should also refrain from laying down until 4 hours after the injection so that the BOTOX® Cosmetic does not move to unwanted areas. Dr. Lacombe also offers a laser treatment that may significantly reduce bruising of the treated areas.
BOTOX® does not work immediately. Typically results are seen 5-7 days after your treatment. When BOTOX begins to working you will notice that your wrinkles are significantly improved and your skin looks smoother.* The results of BOTOX® typically last 3-4 months. Remember, every patient is unique and has different results and recovery times.
Why choose Artemedica for your BOTOX treatment?
Dr. Lacombe has devoted his career to providing advanced techniques for improving the aging face.
He is a BOTOX® Black Diamond Provider, which means that he is among the top 1 percent of all Botox, Juvederm and Voluma practices in the nation. Black Diamond status is based on volume used throughout the year and represents only the most elite injectors.
He also serves as a Nation Trainer, teaching other physicians how to inject BOTOX.
In addition, he co-authored the book, "Cosmetic Injection Techniques," which is a text and video guide to Neurotoxins and Fillers.
Because he is involved in FDA clinical research trials for new injectables and fillers, he is able to bring state-of-the-art advances from around the country to his patients in Northern California, often before they are available at other plastic surgery practices.
When it comes to getting the best BOTOX result, rely on a skilled and experienced injector. To find out what BOTOX® Cosmetic can do for you, request your complimentary consultation with Dr. Lacombe or call him at (707) 577-8292. His Santa Rosa office is conveniently located for men and women from Sonoma County, Marin County, and other areas of Northern California.
*Individual results and experiences may vary