CoolSculpting

®

Elite Treatments at Artemedica

Inspire Transformations with CoolSculpting

®

Elite Treatments
Artemedica is excited to be one of the first practices in the Bay Area to offer the new CoolSculpting® Elite body contouring system!
CoolSculpting® Elite treatments are the latest addition to the Allergan portfolio of body contouring products. A CoolSculpting® procedure delivers deliberate cooling that is both safe and precise to target fat cells found just beneath the skin. The treated fat cells are crystallized (frozen) and destroyed without causing any damage to the surrounding skin or tissue. As the fat cells gradually die off, they are removed by your body's own natural elimination process and do not return, leaving behind a slimmer more sculpted you.
The CoolSculpting® Elite device has been cleared by the FDA to treat nine stubborn problem areas, including thighs, buttocks, arms, back, and under the chin. The system has been redesigned with new applicators and the ability to target two areas of fat at once.

How It Works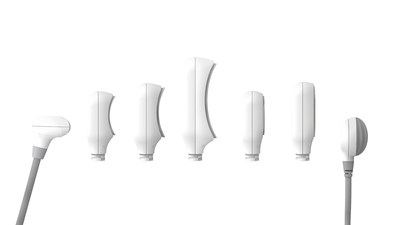 One of the biggest changes we see with the new CoolSculpting® Elite system is the applicator collection, which includes seven different shapes and sizes, plus the ability to treat more than one area at a time.
After crafting your CoolSculpting treatment plan with an expert at Artemedica, you will be ready for your first non-invasive treatment.
During a CoolSculpting® Elite treatment session, one of seven applicators will be applied directly above the targeted area.
The innovative new C-shaped applicators are designed to complement the body's natural curves for improved fit and comfort during initial tissue draw. They feature up to an 18% larger cooling area as compared to the previous generation CoolSculpting applicators. This means you can treat more stubborn fat in less time!
Indications for CoolSculpting® Elite
CoolSculpting® and CoolSculpting® Elite treatments are FDA-cleared for treatment in patients with a Body Mass Index (BMI) of ≤ 30 and in submental and submandibular areas in patients with a BMI of ≤ 46.2.
It will treat visible fat bulges in these areas:
— Thighs
— Abdomen
— Flank
— Bra Fat
— Back Fat
— Underneath the Buttocks (also known as banana roll)
— Upper Arm

Some Frequently Asked Questions
How is CoolSculpting® Elite different from past CoolSculpting products?
CoolSculpting® is already a proven way to get rid of excess body fat. It is already established as the #1 non-surgical fat reduction treatment used by doctors. CoolSculpting® Elite is the next generation in this fat reduction system with applicators designed to complement the body's natural curves. The new applicator collection includes seven different shapes and sizes. The new device allows your CoolSculpting expert at Artemedica treat two problem areas at a time during a single treatment. In the past, it was only possible to treat one area during treatments.
Is CoolSculpting® Elite suitable for men?
Yes! Men who want to effortlessly remove stubborn body fat can incorporate CoolSculpting® Elite into their treatment plan at Artemedica.
What can I expect from the CoolSculpting® Elite treatment?
During the procedure patients may experience sensations of pulling, tugging, mild pinching, intense cold, tingling, stinging, aching, and cramping at the treatment site. These sensations subside as the area becomes numb.
Are there any side effects?
Following the procedure, typical side effects include temporary redness, swelling, blanching, bruising, firmness, tingling, stinging, tenderness, cramping, aching, itching, or skin sensitivity, and sensation of fullness in the back of the throat after submental or submandibular area treatment.
Learn More About the CoolSculpting
®

Elite Treatment at Artemedica

Whether you have already experienced a non-surgical body contouring treatment at Artemedica or are anxious to learn more about the CoolScultping Elite system, please call or fill out the form below to get in touch with Dr. Victor Lacombe's team.