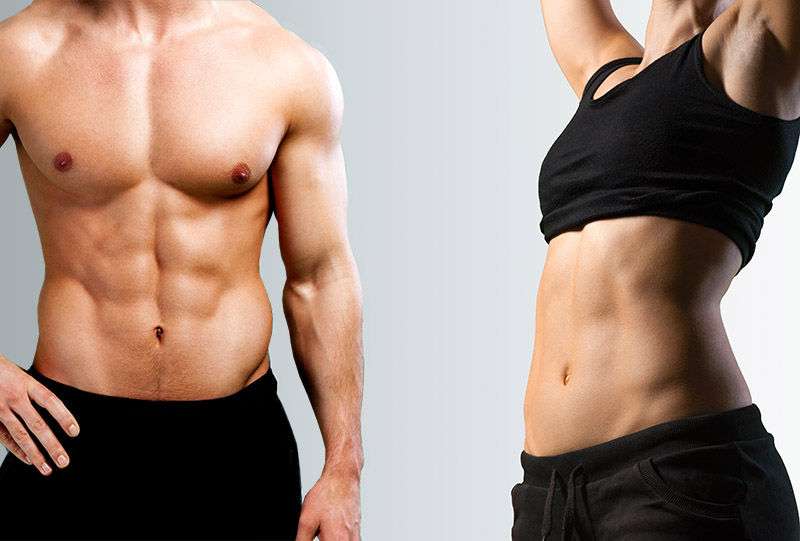 In the relentless pursuit of a toned and sculpted physique, many of us have found ourselves on a seemingly never-ending journey to shed those stubborn pockets of belly fat. Despite our best efforts in the gym and the kitchen, that persistent bulge around the midsection often remains a formidable challenge. If you're tired of making healthy diet and exercise choices with little to no results, you aren't alone—and it isn't your fault! Did you know that some bodies are genetically built to carry fat in specific areas? This is where body sculpting steps onto the stage as a potential game-changer, promising targeted fat reduction and a more contoured waistline. In this blog post, we explore nonsurgical body treatments like EmSculpt NEO, and CoolSculpting Elite to unveil the truth behind the pressing question: Does body sculpting work on belly fat reduction?
What is Nonsurgical Body Sculpting?
Nonsurgical body sculpting treatments include a variety of FDA-cleared clinical devices used to achieve a more toned and contoured body shape without the need for surgery. While traditional surgical procedures like liposuction are a perfectly safe and effective solution for many people, one of the key benefits of nonsurgical body sculpting is that it's less invasive and requires little to no recovery time. That's right – you can lose fat and build muscle with no incisions, stitches, suction, or downtime required!
During a treatment session, a specialized device is painlessly applied to a target area on your body. Depending on the technology being used, the device might use cold temperatures, heat, or ultrasound waves to effortlessly eliminate fat cells and/or stimulate deep muscle groups. At Artemedica, we are proud to offer a variety of customizable body sculpting treatments to both women and men including:
The Best Body Sculpting Treatments for Belly Fat
When it comes to achieving that coveted flat tummy and bidding farewell to stubborn belly fat, modern advancements in body sculpting technology have opened a world of possibilities. Two of the most popular treatments for both women and men are EmSculpt NEO and CoolSculpting Elite. While both devices offer incredibly effective belly fat reduction, these treatments utilize completely different targeted technologies to melt away stubborn fat cells. Read on to learn more about what these treatments offer and how they can help you on your journey to a more sculpted midsection.
EmSculpt NEO for Belly Fat Reduction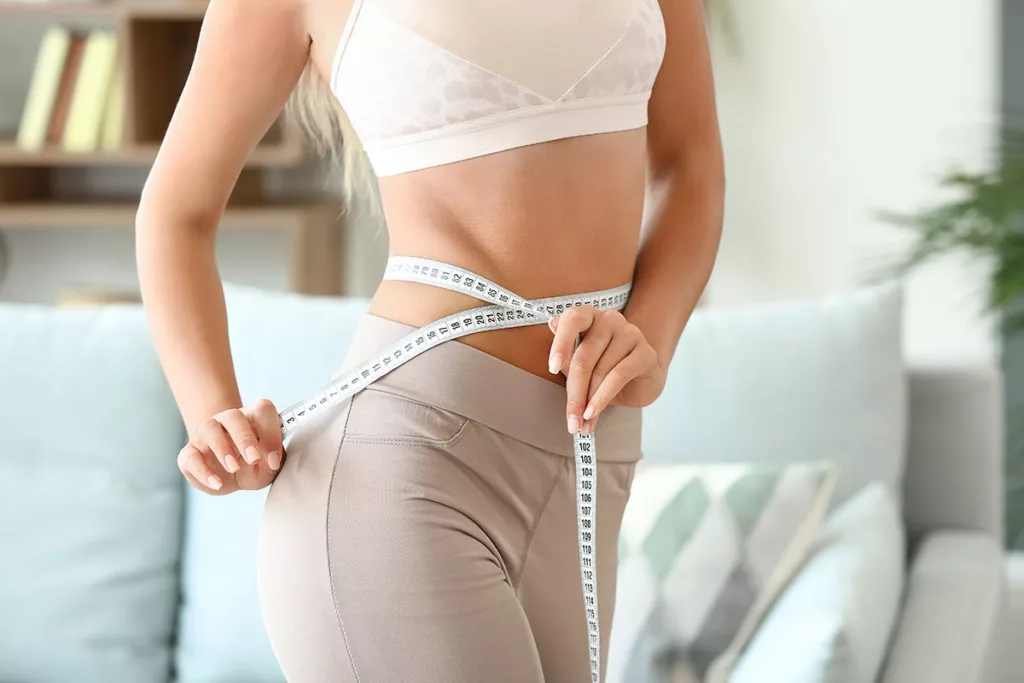 EmSculpt NEO is the industry's first and only FDA-approved body sculpting treatment to combine two therapies into one device for targeted fat reduction and muscle growth:
Radiofrequency Energy (RF): The RF energy used in EMSCULPT NEO is a type of heat therapy that painlessly kills fat cells without harming the surrounding tissues. Once the fat cells are broken down, your body naturally flushes them out through your lymphatic system. This gradual process allows you to shed these fat cells, resulting in a slimmer, and more contoured appearance. In fact, EmSculpt NEO is clinically proven to reduce body fat by up to 30%!
HIFEM® Energy: HIFEM® is high-intensity electromagnetic energy used to effortlessly stimulate powerful muscle contractions. This stimulation results in strengthened muscles and better definition– like a workout without the work! Better yet, EmSculpt NEO is clinically proven to provide up to 25% muscle gain!
Artmedica was the first Med Spa to offer EmSculpt NEO in Sonoma County, and since then, we've been using it to help patients reduce belly fat and other areas of the body including:
EmSculpt NEO Results
Results will typically start to show around 2-4 weeks after your last treatment, giving you a slimmer, more defined figure. To get the most out of your EMSCULPT NEO treatment, we recommend a minimum of 4 sessions, scheduled 2-3 days apart.
As you can see in these EmSculpt NEO before and after photos, this noninvasive body sculpting treatment works wonders for belly fat reduction!
CoolSculpting Elite for Belly Fat Reduction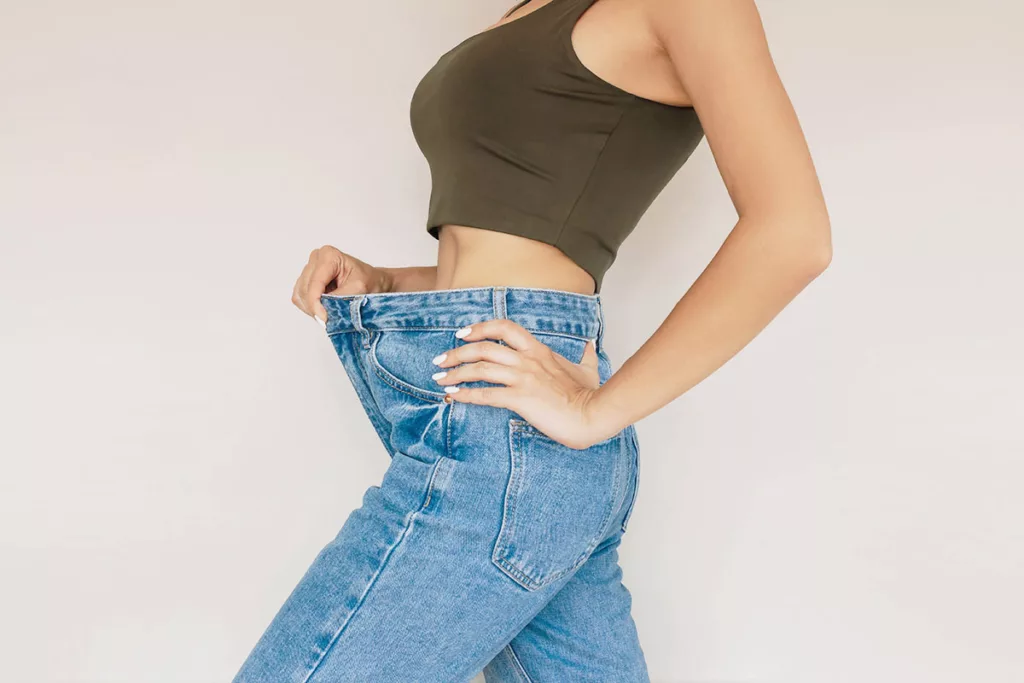 CoolSculpting Elite is the #1 body sculpting treatment in world for both women and men. The highly advanced system reduces belly fat by harnessing the power of controlled cooling to painlessly freeze and break down fat cells. During a CoolSculpting session, a specialized applicator is placed on the treatment area, delivering precise cooling to the underlying fat cells. This cooling process crystallizes the fat cells, causing them to undergo a natural cell death. Over the following weeks, your body naturally eliminates these fat cells, gradually reducing the fat layer in the treated area.
Coolsculpting Elite is clinically proven to provide up to 25% fat reduction in treatment areas and is FDA-cleared to treat:
CoolSculpting Elite Results
Like most nonsurgical belly fat reduction treatments, CoolSculpting Elite requires little to no downtime. You might feel a bit of temporary numbness in the treated areas, but most patients can return to their normal daily routines immediately after the treatment is complete.
These CoolSculpting Elite before and after photos show how this innovative body sculpting treatment can help you achieve your belly fat loss goals!
Get a Free Body Sculpting Consultation for Nonsurgical Belly Fat Reduction Today
When it comes to nonsurgical belly fat reduction, EmSculpt NEO and CoolSculpting Elite have established themselves as two of the most popular body sculpting treatment options in the world. Whether you're interested in building muscle, reducing fat, or a combination of both, these treatments could be the perfect solution to help you reach your physique goals and achieve a more sculpted midsection.
If you are interested in EMSCULPT NEO, CoolSculpting Elite, or any other non-surgical body sculpting treatments, contact us online today or call our Santa Rosa office at (707) 577-8292 for your free consultation.
Dr. Lacombe has devoted his 24 year career to helping Sonoma County residents reach their facial plastic surgery goals. In fact, he co-authored Lasers in Aesthetic Surgery which is considered a standard must-read textbook for aspiring plastic surgeons. Dr. Lacombe is certified by both the American Board of Facial Plastic and Reconstructive Surgery as well as the American Board of Otolaryngology (Head and Neck Surgery). Many men and women in Santa Rosa, Healdsburg and throughout Sonoma County choose Dr. Lacombe as their plastic surgeon of choice because of his experience, his skill, and his passion for helping his patients.