A busy lifestyle can make it difficult to fit in more exercising and manage a restrictive diet to address weight loss, when you have to grab meals on the go or don't have time to cook. Many men and women exercise regularly, eat healthy, and take the stairs, but still struggle with moving the needle on their scales to their target weight. Genetics, hormones, and other health issues may be a factor. However, there's good news. Getting to your ideal weight just got easier.
Semaglutide, Artemedica's Skinny Shot, is an FDA approved injection to treat excess weight. Now you can lose those stubborn pounds without restrictive dieting or crazy workout regimens. Semaglutide is the first drug approved by the FDA for overweight or obese adults for chronic weight management since 2014!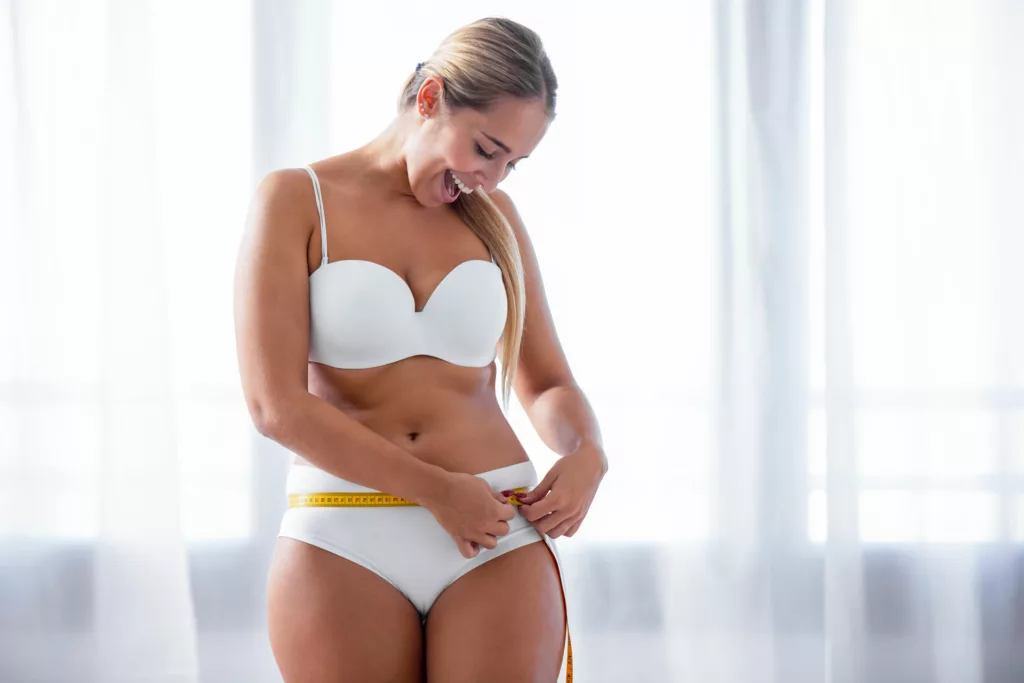 What is semaglutide and how does it aid weight loss?
Diabetics have experienced help with weight loss with Ozempic®, which was developed and sold as an insulin production regulator. Due to its effectiveness as an aid in weight loss, the FDA approved, in June 2021, the use of the rebranded Wegovy® (semaglutide) as a prescription injection for overweight or obese adults, who also have weight-related medical problems. Semaglutide mimics your body's hormone, glucagon-like peptide-1 (GLP-1), which targets appetite centers in the brain and slows the emptying of the stomach.
Artemedica's Skinny Shot works in the following ways:
Semaglutide Skinny Shots at Artemedica
This effective weight loss treatment is a weight loss program, rather than a once-and-done solution, and will help you achieve lasting results. It begins with a consultation with an Artemedica doctor or nurse practitioner for a good faith exam to ensure that the Semaglutide Skinny Shot will be right for you. During this exam, your height, weight, and BMI (body mass index) will be measured, side effects and contraindications will be discussed and blood tests will be ordered to determine if the program is suitable for you. This information can also be used to customize your treatment. Once you have enrolled in the program, you will visit the Santa Rosa clinic weekly for injections and a check-in on your progress.
Common Skinny Shot side effects
The most common side effects of the Skinny Shot relate to digestive issues, including: nausea, diarrhea, vomiting, constipation, abdominal pain or distension, indigestion, gas, gastroenteritis (an intestinal infection), and gastroesophageal reflux disease (GERD). Some patients may also experience headache, fatigue, or dizziness. The subdermal injection dose can be increased gradually to reduce gastrointestinal side effects.
Semaglutide Skinny Shot Injections Available Now in Santa Rosa
Dr. Lacombe has devoted over 20 years of his career to helping Santa Rosa residents reach their facial plastic surgery goals. In fact, he co-authored Lasers in Aesthetic Surgery which is considered a standard must-read textbook for aspiring plastic surgeons. Dr. Lacombe is certified by both the American Board of Facial Plastic and Reconstructive Surgery as well as the American Board of Otolaryngology (Head and Neck Surgery). Many men and women in Santa Rosa and throughout Sonoma County choose Dr. Lacombe as their plastic surgeon of choice because of his experience, his skill, and his passion for helping his patients.
If you are interested in semaglutide Skinny Shot injections or other body contouring procedures, please fill out the form below or contact our Santa Rosa (707) 577-8292 office for your free consultation.