You may have wondered many times how to reduce your double chin. If double chin exercises have not been effective and double chin surgery is too invasive or expensive, then Allergan's Kybella could be just right for you.
Artemedica was the first in the North Bay Area to perform Kybella injections!
---
How Does it Work?
Kybella is a version of deoxycholic acid, a molecule that is produced within your body naturally. Usually, the acid is utilized to help the body absorb fats. When injected into the fat below the chin (known as submental fat), it can help permanently eliminate a double-chin.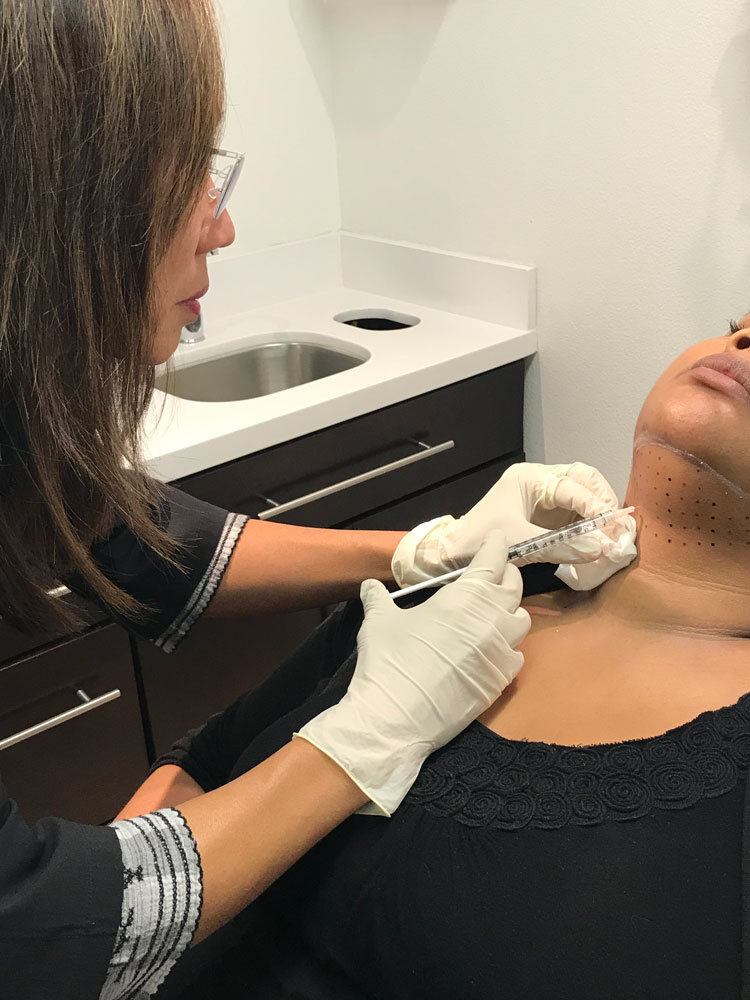 Am I a Candidate for Kybella?
Just like any other drug and cosmetic procedure, Kybella may not be the right choice for you for a number of reasons. Drs. Victor Lacombe & Alice Chiang can consult with you to determine if you're a good fit for Kybella and, most importantly, if the procedure will be safe for you.
Can Kybella be used in other areas?
Yes! Although it is considered "off-label" at Artemedica we inject Kybella in areas other than the double chin. Common areas include the bra bulge and small pockets of fat on the abdomen.
The Procedure
Your Kybella procedure will be completed over the course of several visits, wherein multiple injections will be used to most effectively permanently reduce the appearance of your double chin. Depending on the severity of excess fat in the area, usually between 2 and 4 visits will be required.
Side Effects
Drs. Lacombe and Chiang have been performing cosmetic procedures in Santa Rosa for many years. They will consult with you to minimize all possible side effects.
As with all drugs, Kybella may cause a number of side effects, some more common than others. Kybella's most common side effects include swelling, bruising, pain, numbness, redness, and hardness in the treated area.

Kybella is available at Artemedica in Santa Rosa!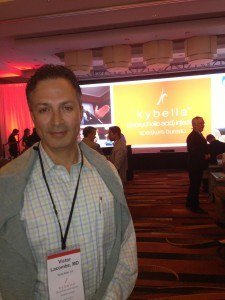 Dr. Lacombe is a member of the Kybella National Speaker's Bureau & Trainers and was the first Plastic Surgeon in the North Bay Area to offer Kybella.
If you're interested in Kybella, call us at (707) 577-8292 to get started with your complimentary consultation.