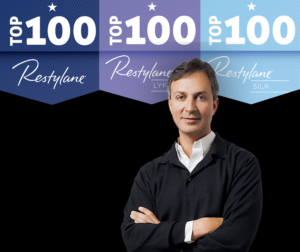 Restylane® is an injectable filler made of hyaluronic acid (HA). Hyaluronic acid is found in the skin naturally and is partly responsible for keeping your skin looking young and full. However, HA is lost as we age. This leaves the skin more vulnerable to wrinkles and folds. HA fillers like Restylane® are used for the correction of moderate to severe facial folds and wrinkles.
TOP 100 RESTYLANE INJECTOR
Artemedica's Dr. Victor Lacombe has been recognized as a Top 100 volume injector for Restylane®, Restylane Silk® & Restylane Lyft®. We are honored that you've all trusted his experience and expertise with your Restylane needs and are excited to continue providing you with one of the top Restylane experiences available nationwide and especially in our community.
---
Candidates for Restylane®
You may be a candidate if you would like to:
Fill in sunken skin underneath your eyes
Add volume to your cheek area
Restore youthfulness to your face
Improve the shape of your lips
Reduce the appearance of smile lines
---
Areas Treated
Vertical Lip Lines
Cheeks
Nasal Labial Folds "Smile Lines"
Lips
Oral Commissure
Jaw line
Chin
---
The Procedure
The Restylane® procedure is very quick, usually taking 15-30 minutes depending on how many areas are being treated. Dr. Lacombe will introduce anesthesia to the treatment area to insure that your procedure is as pain free as possible. Once Dr. Lacombe injects the Restylane® gel, your skin will experience an immediate increase in volume, significantly improving appearance. After all of the injections have been made, Dr. Lacombe may massage the treated areas.
---
The Recovery and Results*
There is very little recovery downtime after the Restylane® procedure. Patients may experience mild side effects, including bruising, redness, and soreness. These side effects are typically very manageable and can be expected to clear up in about 3-7 days. If necessary, you can use an ice pack to reduce swelling and pain at the treated areas. Patients should avoid intense heat and any medications that could worsen bruising and bleeding at the injection site. Dr. Lacombe also offers a laser treatment that may significantly reduce bruising of the treated areas.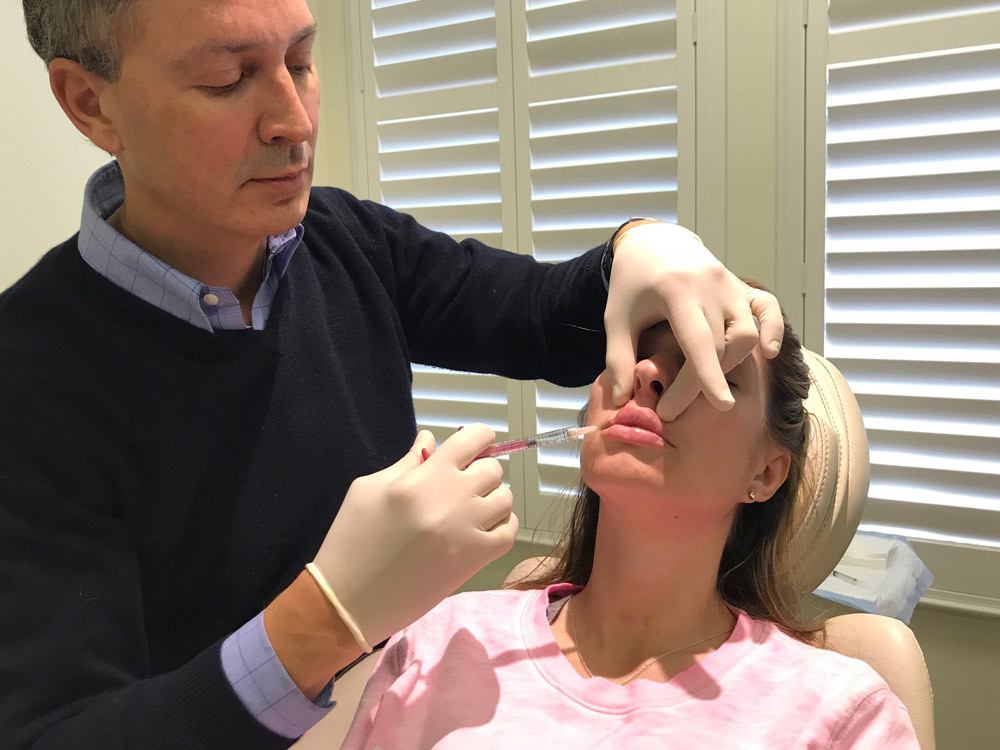 The youthful fullness and elasticity of your skin should improve immediately and noticeably. The results of Restylane® last for about a year, depending on a number of factors. Remember, every patient is unique and has different results and recovery times.
Restylane Injectable Fillers for Facial Wrinkles and Folds in Sonoma County
If you want to regain some of your lost youth with Restylane, contact Artemedica in Santa Rosa. Dr. Victor Lacombe has been performing facial cosmetic surgeries for years and can help you choose the best treatment for your unique needs.
Give us a call at (707) 577-8292 or fill out the form below today!
*Individual results and experiences may vary