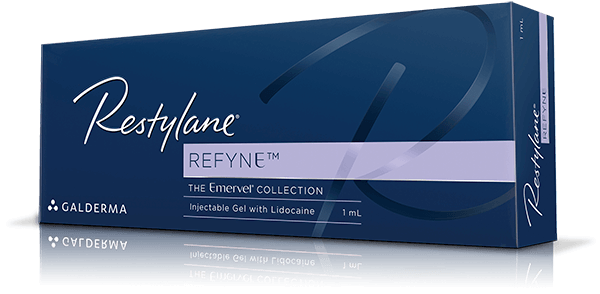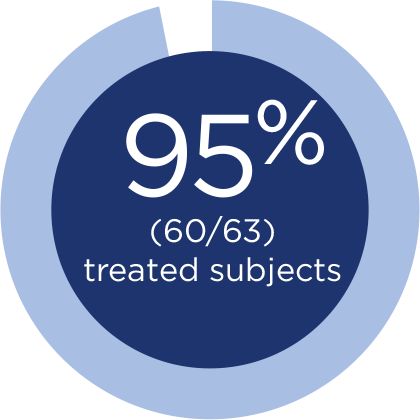 Restylane® Refyne was approved by the FDA in December 2016 to treat moderate to severe facial wrinkles and nasolabial folds.
Restylane Refyne provides a medium lifting effect and has been shown to maintain effectiveness for the treatment of laugh lines for up to 12 months. In a recent study of 63 treated subjects, 95% said they maintained or enhanced their natural facial expressions.
---
TOP 100 RESTYLANE INJECTOR & ONE OF FIRST TO INJECT RESTYLANE REFYNE®
Artemedica's Dr. Victor Lacombe has been recognized as a Top 100 volume injector for Restylane®, Restylane Silk® & Restylane Lyft®. In addition, Dr. Lacombe was one of the first Plastic Surgeon's in the United States to get hands-on experience treating patients with these new products. He is excited to be adding both Restylane Refyne & Restylane Defyne to his collection of injectable fillers.
---
Candidates for Restylane Refyne®
Restylane® Refyne is highly effective, but, like all treatments, it may not be the best choice for you. The qualified and experienced medical professionals at Artemedica in Santa Rosa can consult with you to decide if Refyne is right for you.
Patients who are seeking a lifting effect due to the natural processes of aging are the target candidate for Restylane® Refyne. The filler can also enhance the volume of the tissue under the nasolabial folds (or smile lines), reducing the appearance of the wrinkles.*
Refyne shouldn't be used by people with severe allergies, especially to lidocaine, gram-positive bacteria, or drugs that previously required in-hospital treatment
People with bleeding disorders should also avoid treatment with Restylane® Refyne
---
Areas Treated

Facial wrinkles and folds
Cheeks
Nasolabial folds
---
The Procedure
Like other fillers in the Restylane family, the procedure is relatively quick and painless. The procedure usually takes less than an hour and can easily be fit into a work day.
---
The Recovery and Results*
The typical recovery period for treatment with Refyne is about 2 weeks.* During this time, patients most commonly experience tenderness, redness, bruising, swelling, itching, pain, and headache.
The positive effects of the dermal filler should appear quickly and last for up to a year. Everybody is different, so your results will differ.
---
Restylane Refyne Injectable Fillers for Facial Wrinkles and Folds in Sonoma County
If you want to regain some of your lost youth with Refyne, contact Artemedica in Santa Rosa. Dr. Victor Lacombe has been performing facial cosmetic surgeries for years and can help you choose the best treatment for your unique needs.
Give us a call at (707) 577-8292 or fill out the form below today!
*Individual results and experiences may vary