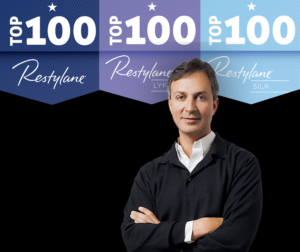 Galderma's Restylane Silk® was approved by the FDA in June of 2014 and released late January 2015 to most practices across the United States. Due to Dr. Lacombe's high stature* with Galderma, we were able to offer Restylane Silk® at Artemedica months before other practices across the nation. Restylane Silk® was approved for use in the lips and lip lines (perioral rhytides). Restylane Silk is the first HA filler to gain approval for lip lines.
Unlike its sister product Restylane, Restylane Silk® contains lidocaine which will improve comfort at the site of injection. The FDA studies revealed that 98% of patients in the study reported improvement in their lip fullness two weeks post injection and 76% were still reporting improvement after 6 months.
TOP 100 RESTYLANE INJECTOR
Artemedica's Dr. Victor Lacombe has been recognized as a Top 100 volume injector for Restylane®, Restylane Silk® & Restylane Lyft®. We are honored that you've all trusted his experience and expertise with your Restylane needs and are excited to continue providing you with one of the top Restylane experiences available nationwide and especially in our community.
---
Candidates for Restylane Silk®
You may be a candidate for Restylane Silk if you desire larger, fuller lips or would like to smooth the fine lines in your lips. You may also be a candidate if you have fine lines around your mouth and cheek area that you would like to appear smoother.
---
The Procedure
The Restylane Silk® procedure is very quick, usually taking 15-30 minutes depending on how many areas are being treated. Once Dr. Lacombe injects the Restylane Silk® gel, the area treated will experience an immediate increase in smoothness, significantly improving appearance. After all of the injections have been made, Dr. Lacombe may massage the treated areas.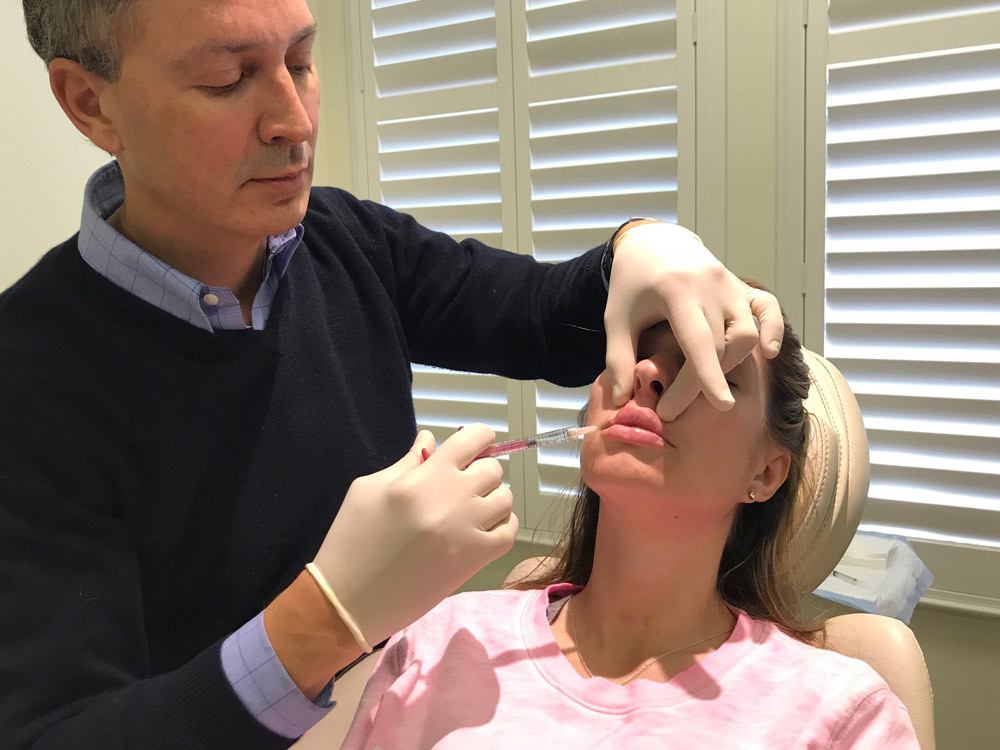 ---
The Recovery and Results*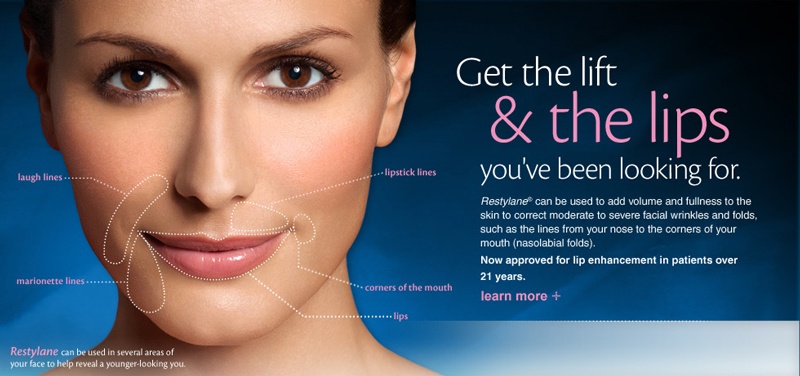 There is very little recovery downtime after the Restylane Silk® procedure. Patients may experience mild side effects, including bruising, redness, and soreness. These side effects are typically very manageable and can be expected to clear up in about 3-7 days. If necessary, you can use an ice pack to reduce swelling and pain at the treated areas. Patients should avoid intense heat and any medications that could worsen bruising and bleeding at the injection site. Dr. Lacombe also offers a laser treatment that may significantly reduce bruising of the treated areas.
The youthful fullness and elasticity of the area treated should improve immediately and noticeably. The results of Restylane Silk® last for about a year, depending on a number of factors. Remember, every patient is unique and has different results and recovery times.
Dr. Lacombe is a national trainer for Galderma (manufacturer of Restylane, Sculptra, Dysport, Restylane Silk and Restylane Lyft). He holds a Chairman status, representing the top 1% of physicians in the nation.
Restylane® Silk Lip Filler Treatments in Sonoma County
If you want to regain some of your lost youth with Restylane Silk, contact Artemedica in Santa Rosa. Dr. Victor Lacombe has been performing facial cosmetic surgeries for years and can help you choose the best treatment for your unique needs.
Give us a call at (707) 577-8292 or fill out the form below today!
*Individual results and experiences may vary