August Specials at Artemedica
ABC's at Artemedica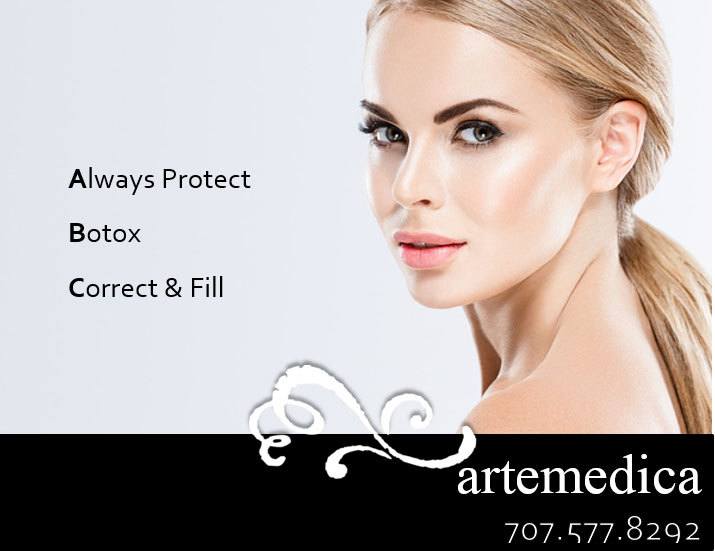 Dr. Lacombe and Dr. Chiang believe there are three basic principles when focusing on facial rejuvenation:
Always Protect: The Core Four
We recommend using a combination of the following products:
Growth Factors play a huge role in maintaining elasticity and firmness in your skin.
Read More Information on Growth Factors
As we age, skin moisture can drop significantly, which makes the skin lose elasticity and expose the signs of aging on the skin. Hyaluronic acid plays a critical role in skin health with its unique ability to hold in moisture.
Total Defense + Repair is more than just a sunscreen; it's a rejuvenating superscreen. It is loaded with antioxidants which helps protect against IR-A and helps rejuvenate skin.
Retinol is designed to help enhance the skin tone, texture and resilience. When used regularly, Retinol will slow the effects of aging that are shown in the skin. Retinol helps to resurface and rejuvenate the skin, leaving you with skin that is more vibrant, clear and youthful! This product is designed to be used only in the evening.
Botox
Botox helps relax the muscle and soften fine lines and wrinkles. We recommend treating 2-3 areas depending on your concerns every 3-4 months in order to age gracefully.
Correct & Fill
Laser Treatment: Cortex Laser Resurfacing
Information on In-Office Laser Resurfacing
In-Office Laser Resurfacing is a deep laser resurfacing treatment performed by Eye, Laser & Cosmetic Specialist Alice Chiang, M.D. that uses a Fractional & CO2 laser to dramatically improve the following:
Sun-damaged & aging skin
Skin tone & texture flaws
Age spots & scars
Moderate-deep lines & wrinkles
Pigmented Lesions & Dyschromia
Acne Scars
Juvederm: Restore fullness to face and soften features – Lasts up to 9-12 months
Vollure: Smooth Parentheses Lines and Folds – Last up to 15-18 months
Volbella: Plump Lips and smooth vertical lip lines – Last up to 1 year
Voluma: Lift and Contour Cheeks – Lasts up to 2 years

---
ALLERGAN & SKIN MEDICA SAVINGS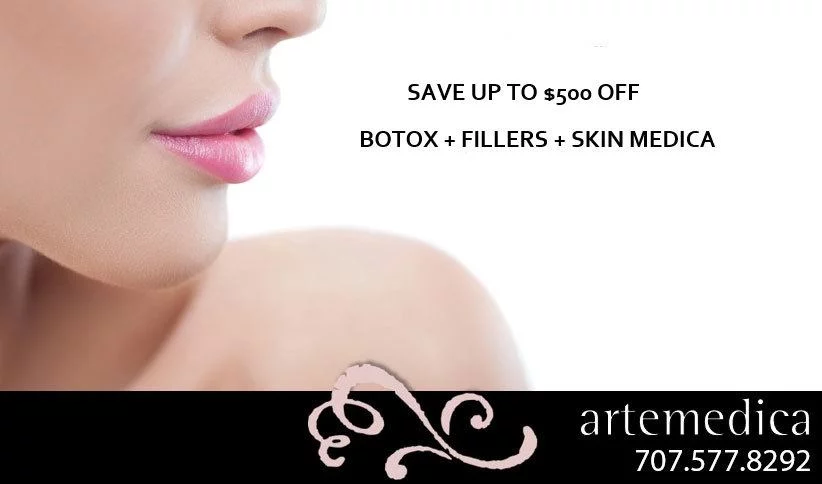 Save $200 OFF 2 products (min purchase $800)
Save $300 OFF 3 products (min purchase $1100)
Save $400 OFF 4 products (min purchase $1300)
Save $500 OFF 5 products (min purchase $1500)
Choose from the following products & services:
Botox Cosmetic
Juvederm XC
Juvederm Voluma XC
Juvederm Vollure XC
Juvederm Volbella XC
Kybella
Latisse 5ML
Skin Medica: TNS Essential Serum, TNS Recovery Complex, Lytera 2.0, HA5 Hydrator, Total Defense & Repair & Retinol Complex

There are a limited number of rebates, act FAST!
*Can be used in combination with BD coupons
*This promotion applies to Allergan, Skin Medica & Latisse products only
*Can be a combination of skin care/injectables
*Pre-purchase not available
---
GALDERMA SAVINGS
SAVE $50 INSTANTLY ON DYSPORT!
Limited number of rebates available – Act FAST!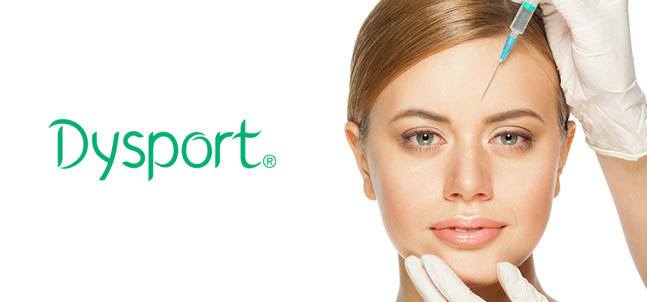 *Must be an Aspire member
---
SPA SAVINGS
Join Artemedica's NEW Elite Facial of the Month Club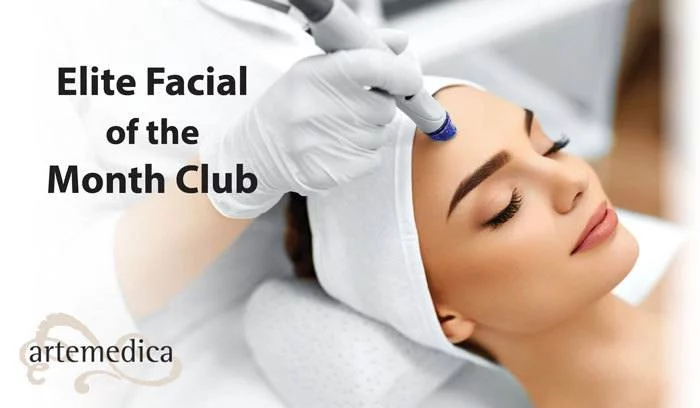 $185 per month ($250 – $275 value)
Receive a complimentary mask at 1st service, month 6 & 12
Customize your monthly treatment to your skin!
Choose from HydraFacial MD, Microneedling, Dermaplanning with Illuminize Peel, or Rejuvenize Peel with Dermasweep every month!
No sign-up fee, cancel at any time!