The ABC's at Artemedica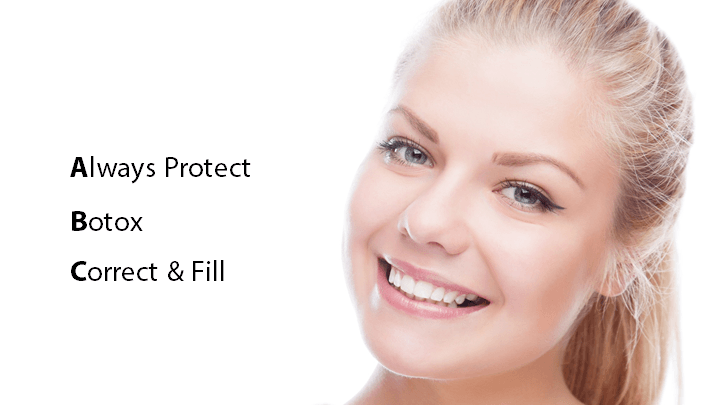 Restoring a youthful appearance is the main goal of facial rejuvenation. But what's the best way to both achieving and maintaining a younger, fresh-looking face? Artemedica founders Dr. Lacombe and Dr. Chiang believe there are three basic principles when focusing on facial rejuvenation:
Always Protect: The Core Four
There are four core components of a complete skin care regimen for rejuvenating your skin and maintaining results.
Growth Factors play a huge role in maintaining elasticity and firmness in your skin. Growth factors are natural substances made by skin cells to maintain healthy skin. They are responsible for supporting the repair of damaged skin, making components that provide firmness and elasticity to the skin while helping to maintain skin's protective functions.
Read More Information on Growth Factors
As we age, skin moisture can drop significantly, which makes the skin lose elasticity and expose the signs of aging on the skin. Hyaluronic acid plays a critical role in skin health with its unique ability to hold in moisture.
Regularly using SPF sunscreen reflects the sun's harmful ultraviolet rays and protects your skin against sun damage. Antioxidants play their pivotal part in countering the oxidation of our skin. Oxidation is caused by the creation of free radicals when our skin is exposed to this ultraviolet light. We suggest Total Defense + Repair because it is more than just a sunscreen; it's a rejuvenating superscreen. It is loaded with both SPF and antioxidants which helps protect against IR-A and helps rejuvenate skin.
4. Vitamin A
Recommended products: Retinol
Retinol is designed to help enhance the skin tone, texture and resilience. When used regularly, Retinol will slow the effects of aging that are shown in the skin. Retinol helps to resurface and rejuvenate the skin, leaving you with skin that is more vibrant, clear and youthful! This product is designed to be used only in the evening.
Botox
Botox helps relax the muscle and soften fine lines and wrinkles. We recommend treating 2-3 areas depending on your concerns every 3-4 months in order to age gracefully.
Correct & Fill
Correct with a Laser Treatment: Cortex Laser Resurfacing
Information on In-Office Laser Resurfacing
In-Office Laser Resurfacing is a deep laser resurfacing treatment performed by Eye, Laser & Cosmetic Specialist Alice Chiang, M.D. that uses a Fractional & CO2 laser to dramatically improve the following:
Sun-damaged & aging skin
Skin tone & texture flaws
Age spots & scars
Moderate-deep lines & wrinkles
Pigmented Lesions & Dyschromia
Acne Scars
Fill and Smooth Fine Lines and Folds with Facial Fillers:
Juvederm: Restore fullness to face and soften features – Lasts up to 9-12 months
Vollure: Smooth Parentheses Lines and Folds – Last up to 15-18 months
Volbella: Plump Lips and smooth vertical lip lines – Last up to 1 year
Voluma: Lift and Contour Cheeks – Lasts up to 2 years
If you have any questions or would like to learn more about which facial rejuvenation products or services would be best for your skin care goals, please call or contact us online today.