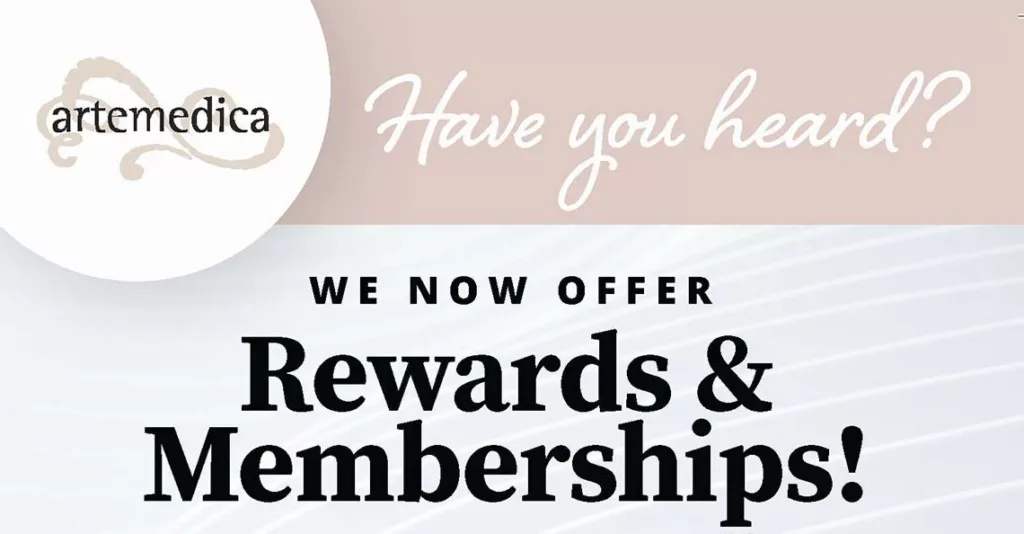 Do you like being rewarded for doing the things you already love? Then the Artemedica Rewards Program is perfect for you! When you sign up for the Artemedica Rewards program, every visit becomes more rewarding than ever before! Best of all, signing up is absolutely free. Discover how the Artemedica Rewards Program can instantly upgrade every visit, offering a host of exciting benefits, exclusive monthly deals, and access to premier membership offerings!
Benefits of the Free Artemedica Rewards Program
Unlock Exclusive Benefits Instantly with the Artemedica Rewards Program
Join the Artemedica Rewards Program today and unlock a world of exclusive benefits. Whether you're seeking rejuvenating treatments, advanced skincare solutions, or professional advice, our Rewards Program ensures that you'll be rewarded every step of the way.
Don't miss out on this exceptional opportunity to enjoy the perks of being an Artemedica Rewards member. Sign up for free today by clicking the link below and embark on a journey towards enhanced beauty, well-being, and endless rewards!