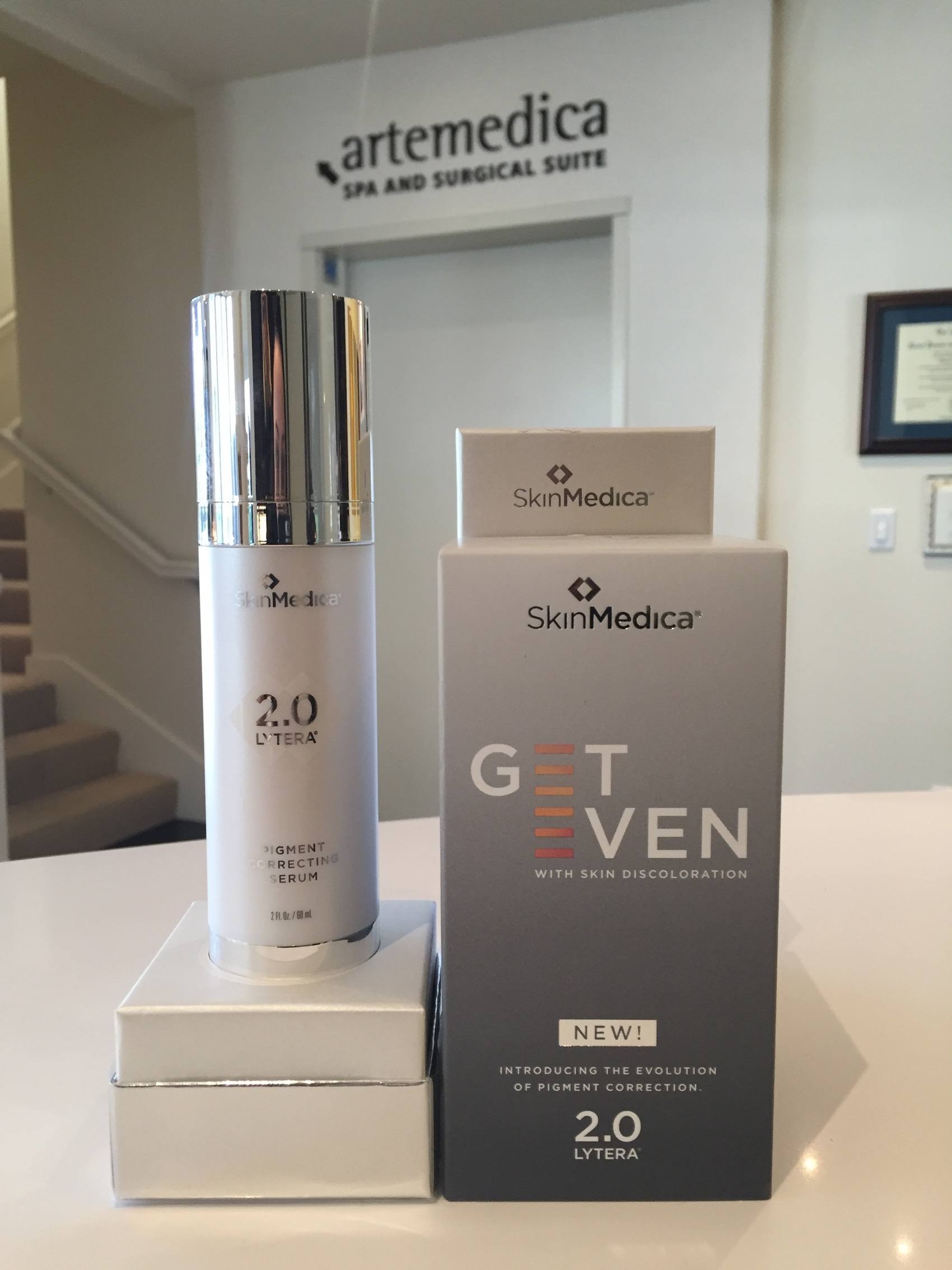 The latest in pigment correction has arrived in a shiny 2 oz. bottle!
Artemedica is excited to introduce SkinMedica's Lytera 2.0 Pigment Correcting Serum. Always on the cutting edge, Artemedica is the first practice in the Bay Area to be trained on & carry Lytera 2.0!
Allergan & SkinMedica have continued to evaluate the condition of hyperpigmentation since it's 2013 release of Lytera. With Lytera 2.0, they identified more advanced, stable ingredients that better address the appearance of skin discoloration across all skin types – up to Fitzpatrick Type V. In multiple studies, Lytera 2.0 has been shown to effectively address the appearance of skin discoloration regardless of severity, skin type, ethnicity and is now safe to use for pregnant and breast feeding women.
Stop by Artemedica this week to try Lytera 2.0 for yourself!