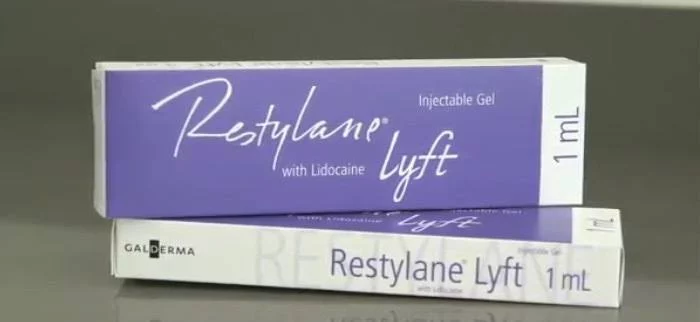 On July 2nd, cosmetic and skin health giant Galderma announced that it had received FDA approval for Restylane® Lyft.
Restylane® Lyft if the first and only FDA-approved filler that provides fullness to the cheek area and corrects and smooths nasolabial folds, commonly known as smile lines.
Dr. Victor Lacombe of Artemedica now administers Restylane® Lyft in our Santa Rosa offices!
---
Look and Feel your Best
Delivering natural-looking cheek augmentation and correction of age-related midface contour deficiencies, Restylane® Lyft helps you look years younger.
Like its sister products, Restylane® Lyft is a highly effective treatment for aging areas of the face. With more than 15 years of proven safety data and over 6 million treatments performed worldwide, Lyft has more than proven its worth, its efficacy, and its safety.
The principal investigator for Restylane® Lyft in the US, Dr. Robert Weiss, states that Lyft has a "long, proven history of providing safe, precise and predictable results." Further, "The results of this clinical trial show that Restylane Lyft can provide an effective option for patients when they desire lift—not just volume—in their cheeks."
Proven Results
Restylane® Lyft's approval marks the fifth major indication for the Restylane® family of products—a family that has helped millions and millions of people look and feel their best.
The product has been highly successful overseas for years, and the FDA's clinical trial served only to reinforce that success.
At 2 months post procedure, 88.7% of all patients showed improvement in the appearance of their midface areas. At 12 months, more than half had maintained that improvement.
95% of patients reported improvement at 2 months and 73% reported improvement at 12 months.
---
Contact Artemedica for a Complimentary Consultation!
Interested in Restylane® Lyft? The experts at Artemedica in Santa Rosa can help you choose the best cosmetic procedure for your unique set of needs.
Fill out the form below or call us at (707) 577-8292 to get started with your complimentary consultation!