$50 OFF 2 KITS OF 5ML LATISSE:
Grow longer, thicker and darker lashes! Instantly save $50 on your purchase of 2 or more 5ml Latisse!

---
COMPLIMENTARY COMPLEXION ALAYSIS
Have you ever wondered what's really going on beneath your skin's surface? We have the answer!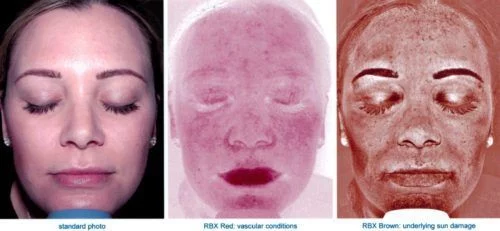 One of the most common mistakes made in skin care is that people often treat their skin based on how it is acting as opposed to its true underlying condition which may cause further issues. Using our Reveal Skin Analysis, we are able to reveal skin damage beneath the surface and recommend treatments and products based on your true skin care needs!
---
SPA & OPTICAL SPECIAL
Receive 50% off a DERMASWEEP W/ EPI-INFUSION with the purchase of any frame at Artemedica Optica.

DERMASWEEP treatment is a medical grade resurfacing treatment that will smooth skin, minimize pore size, lighten sun damage and refine scars. EPI INFUSION has the ability to hydrate, exfoliate and protect your newly exfoliated skin. When you choose a frame at Artemedica Optica in the month of September, you will be given 50% off a DERMASWEEP W/ EPI-INFUSION treatment at Artemedica Spa in the month of September.
Call Artemedica today at 707-577-8292 to schedule an appointment or gather more information. You can also fill out the form below to request additional information.