You're invited to join us for a day of Soft Lift Liquid Facelift Education with our Allergan representative.
Wednesday July 24th 2013 12:00pm – 5:00 pm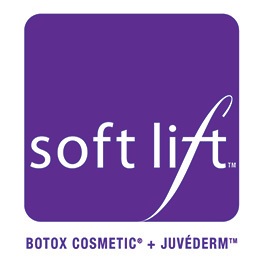 ON THE DAY OF THE EVENT:
For every 2 syringes of JUVEDERM purchased, get 1 area of BOTOX for FREE!
OVER $2,000 in BOTOX, JUVEDERM, SKIN MEDICA and TOM FORD Raffles ~ Bring a friend, receive an extra raffle ticket!
25% off LATISSE and SKIN MEDICA products!
25% off TOM FORD Designer Frames (Sunglasses & Prescription Eyewear)
Sign up for Brilliant Distinctions Rewards Program and receive a Complimentary Skin Care Analysis from one of our highly trained Medical Aestheticians! ($75 value)
RSVP (707)577-8292
Soft Lift™ Liquid Facelift uses a combination of Botox Cosmetic and Juvederm to achieve a smoother skin appearance and an increase in volume, much like a surgical facelift but without the cost and downtime.
Over time it is natural for the face to lose collagen and elastin, essential building blocks of youthful skin.
The loss of facial volume and elasticity can lead to the wrinkles, creases and folds. In addition, repeated facial muscle movement can cause other unwanted wrinkles.
Collagen loss and fine lines and wrinkles begin to appear in your 30's and by your 50's they have most likely increased significantly. We will be discussing the benefits of Soft Lift Liquid Facelifts in your 30's, 40's, 50's and 60's and beyond.