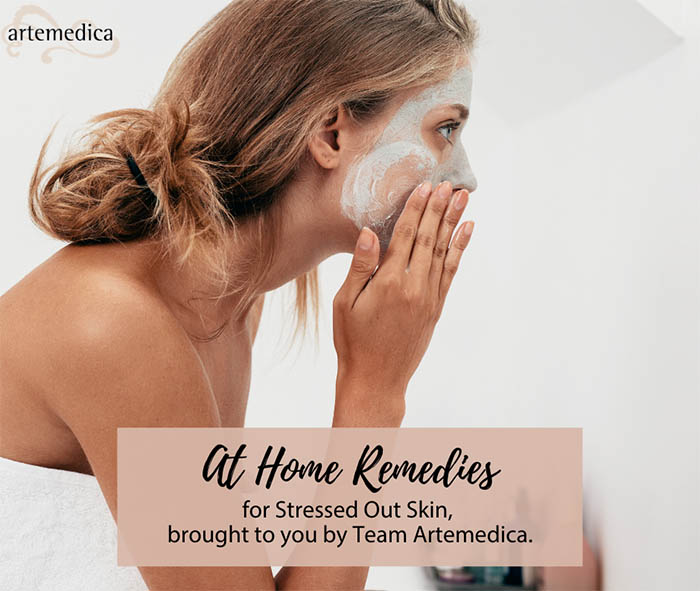 Treat These 5 Common Skin Issues with These At-Home Remedies
In times of stress, no matter how good your poker face may be, your skin might still be giving
you away. You might not even realize that some of the most common skin conditions people
deal with can be brought on or amplified due to stress.
5 Common Skin Conditions Caused by Stress
– Skin dullness
– Visibly tired eyes
– Breakouts and acne
– Dry, itchy skin
– Dehydrated and chapped lips
Luckily, for all of us feeling a little extra worried these days, there are a number of ways to treat
these skin conditions at home!
1. Get Radiant Skin at Home with Green Tea Face Mask Treatments
When you are experiencing stress, your skin tends to be less than glowing. Increased worry and tension can leave your skin less lively and produce more fine lines and wrinkles. A relaxing green tea face mask will replenish vital antioxidants, improving the appearance of your skin, and leaving it rich and glowing.
The Green Tea Skincare Collection at Artemedica
The entire Green Tea Skincare Collection from our shop is developed to increase the health and natural radiance of your skin. Our best selling Green Tea EXFOLIATE Impurities Scrub is fortified with Green & White Tea, Microsifted Bamboo & a Clay Base. It can be used as a twice-weekly exfoliating treatment or as a mask. This treatment removes the top layer of dead skin cells, oils, and micro-debris to reveal youthful radiant skin beneath.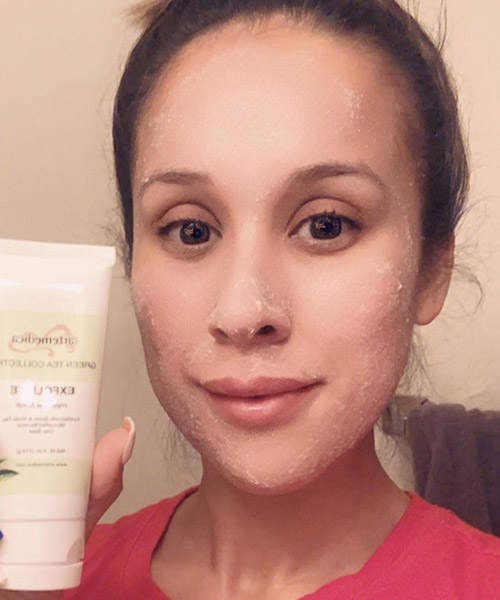 2. Rejuvenating Eye Masks You Can Do at Home
If your sleep patterns are negatively affected during times of stress, it can be most noticeable around your eyes. Increased puffiness, dark circles, and fine lines can all be treated at home with a rejuvenating eye mask.
SkinMedica Instant Bright Eye Cream at Artemedica
Our SkinMedica Instant Bright Eye Cream is specifically formulated to re-energize the appearance of your eyes. It can reduce dark circles, lines, and swelling giving you a more youthful and brighter appearance. Included are Instant Bright Eye Masks, hydrogel eye patches that reduce the appearance of puffiness and provide a hydrating boost for under the eyes.
Colorscience Total Eye Renewal Therapy at Artemedica
Our top-selling Total Eye Renewal Therapy by Colorscience is a 3-in-1 treatment that delivers instant results. This product reduces the signs of aging by improving dark circles, puffiness, and wrinkles while providing full protection with SPF 35 mineral sunscreen. Included are hydrogel eye masks, infused with powerful ingredients to provide intense hydration and improve overall appearance in the area.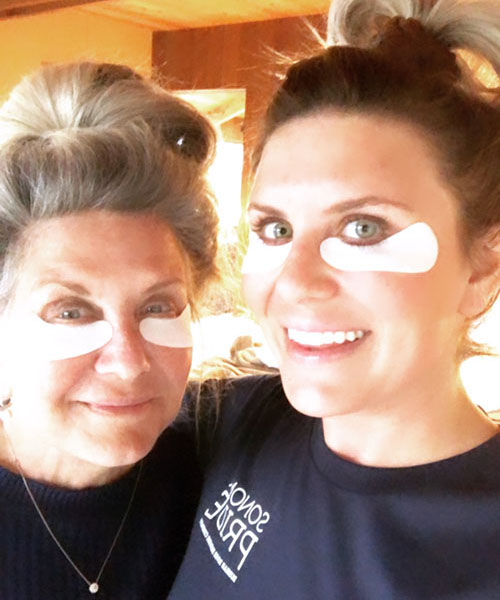 3. Treat Breakouts and Acne at Home
It is not uncommon for people with acne-prone skin types to experience an increase in breakouts in times of stress. Deeply cleansing your face every day to remove excess oil, germs, and other harmful pathogens is a great way to ensure your overall health and the health of your skin.
Alastin Retinol Renewal ar Artemedica
This Renewal Retinol is great for acne-prone skin because the retinol not only fights acne while refining skin texture, but also helps with aging – basically working double duty. It has an anti-inflammatory and anti-irritant formula, which makes it gentle and calming to the skin – meaning you can use it every night before bed.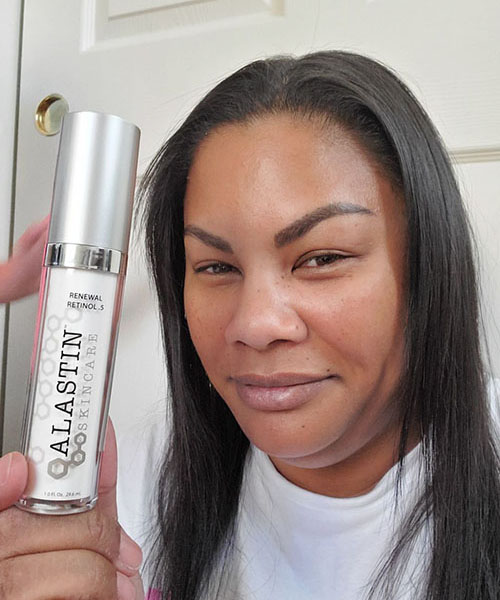 Obagi Clenziderm Daily Care Facial Cleanser at Artemedica
For acne-prone skin, our Obagi Clenziderm Foaming Cleanser is perfect for everyday use. Formulated with 2% salicylic acid, this daily acne treatment reduces breakouts by removing excess oils. This cleanser can improve your complexion by unclogging pores, preventing new breakouts, and repairing your skin.
4. Rehydrate Dry Skin at Home with Hydrating Products
Noticing patchy and dry skin on areas of your face is a common sign of stress and requires
serums and creams to promote healing.
Alastin Restorative Skin Complex at Artemedica
Our Restorative Skin Complex with TriHex Technology® supports the skin's natural ability to produce new, healthy elastin and collagen revealing youthful, radiant skin. Super ingredient silver mushroom extract has shown an ability to help hydrate skin by binding moisture to its surface. It has 400 times the hydrating power of Hyaluronic Acid.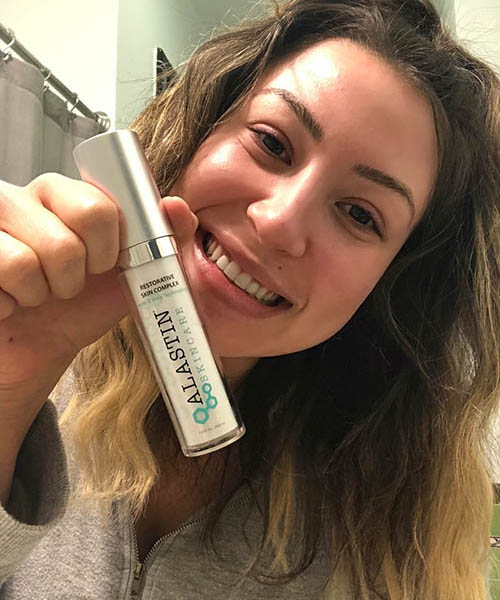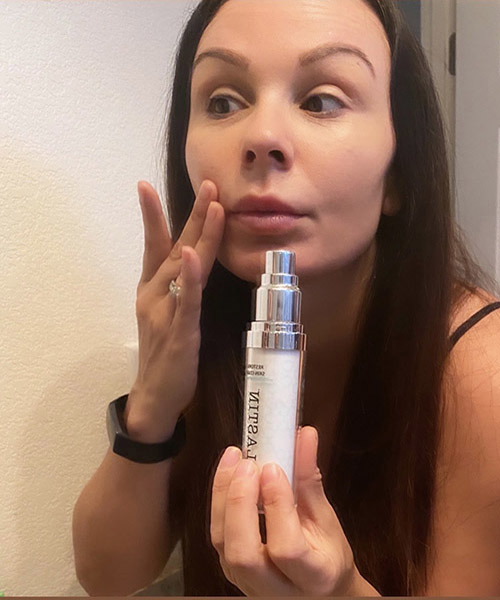 SkinMedica HA⁵ Rejuvenating Hydrator at Artemedica
The SkinMedica HA⁵ Hydrating formula provides immediate moisture restoration to your skin. Our HA⁵ serum supports your skin in replenishing its own natural hyaluronic acid to retain moisture, while also reducing fine lines and wrinkles.
5. Cure Dry and Chapped Lips at Home With a Hydrating Lip Treatment
Increased anxiety can greatly affect your mental, emotional, and physical health. Stress can
take its toll in a number of ways, and chapped and dehydrated lips is just one of them.
Plump and Tint Lip Serum at Artemedica
At Artemedica, our Plump + Tint Lip Serum protects your lips while restoring deep hydration and increased volume. You will see immediate results after you apply this advanced lip serum. It will leave your lips more plump, hydrated, and naturally tinted.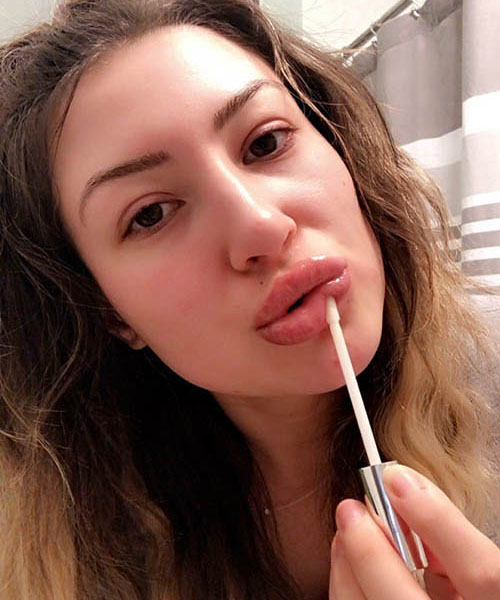 Shop Artemedica Skincare Online and Treat Stressed-Out Skin at Home
Our team at Artemedica is eager to welcome you back to our Santa Rosa office as soon as possible. In the meantime, all of our high-quality skincare products are available for sale and home delivery from our skincare shop online – act now & get a Gift With Purchase on select product orders!
All our skincare products are developed to enhance the long term health of your skin. Contact
us online today if you have any questions, and we look forward to seeing you in our office again
soon.