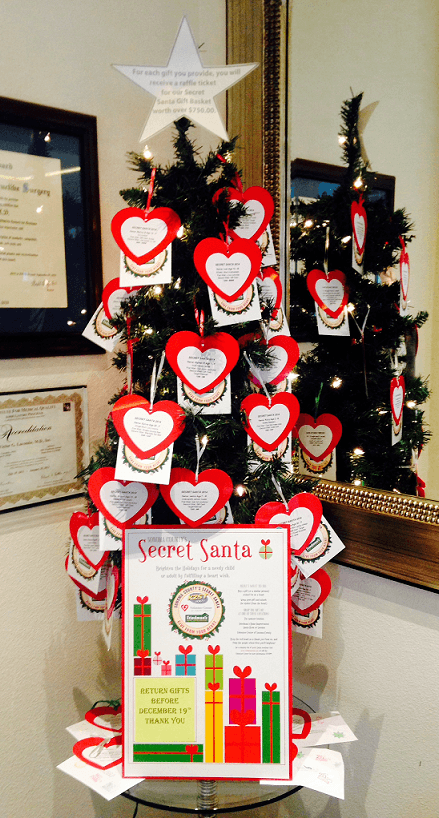 Artemedica's Secret Santa Giving Tree is Back for 2014!
Make a difference!
Spread the Holiday Cheer this year by joining Artemedica in providing gifts to our community members in need!
For the second year in a row, Artemedica is partnering with The Volunteer Center of Sonoma County, KZST Radio Station & Friedman's Home Improvement in the Sonoma County's 2014 Secret Santa Giving Tree program.
What is Secret Santa?
The Sonoma County 2014 Secret Santa Program brings joy to people in our community by providing gifts to children, teens and adults who would otherwise not receive a holiday gift this year. The program has been around for over 20 years and we are proud to be apart of it.
How Secret Santa works…
Stop by Artemedica and pick up a gift tag of your choice. Each tag has a name, age and wish for a gift. Once you have purchased and wrapped the gift, return the gift along with the tag back to Artemedica. All gifts must be received by December 18, 2014.
Artemedica's Gift to You for Participating:
For each gift you provide, you will receive a raffle ticket for our 2014 Secret Santa 'SkinMedica' Gift Basket worth over $750.00.