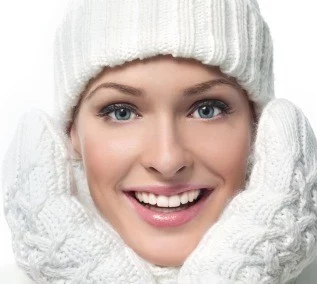 If you're thinking about getting plastic surgery, you've probably already given some considerable thought to when the best time will be to have the procedure performed.
Dr. Lacombe sees an increase in patients for his facial plastic surgery procedures during the colder months of the year. Many of Artemedica's surgery patients prefer to get most of their invasive work done in the fall and winter months, for a number of reasons.
Recovery time is one of the most difficult aspects of plastic surgery for many patients to work around. No matter how you look at it, you're going to be stuck inside for some amount of time after the surgery.
So, why not be stuck inside during the cold winter months, when you want to be inside anyway?
Getting your surgery performed in fall or winter allows you to relish your time inside, sure of the fact that you aren't missing much in the outside world. You can snuggle up, put on a movie or find a good book, and let the recovery feel like a natural part of your month.
On top of that, the cold months of the year are the best time to hide any post surgery dressings, scars or garments. Put an extra layer on, don your scarf and cover up areas that are still healing. Once summer rolls around, you can shed the layers and show off your new look!
Another great reason to get your plastic surgery performed in the fall/winter is to take a break from the compounding stresses of work and the holidays.
Even though you might get a little extra time off, Thanksgiving and Christmas can be very stressful times with tons of stuff to do and people to see. Work during the colder months can be stressful as well, either slowing down or ramping up dramatically all a midst the drab weather.
Taking some time to do something solely for yourself is an excellent way to escape the stress if even just for a little while. On top of that, you'll look and feel better than ever afterwards!
The holiday season is also a great time for giving (and receiving) gifts. Many people gift plastic surgery procedures to their significant others, including procedures like facelifts and brow lifts.
Couples even come in to Artemedica together, looking to bring joy to each other through the power of looking and feeling better. Practices see rises in the number of couples, moms and daughters, sisters, and so forth during the holiday season, all wanting to give a great gift to those they love.
So, if you're thinking about facial plastic surgery this fall or winter—whether for yourself or as a gift—give Artemedica a call or fill out the form below and we will call you!