Join the 7 million people worldwide that have used CoolSculpting to get rid of stubborn fat with no surgery and little to no downtime.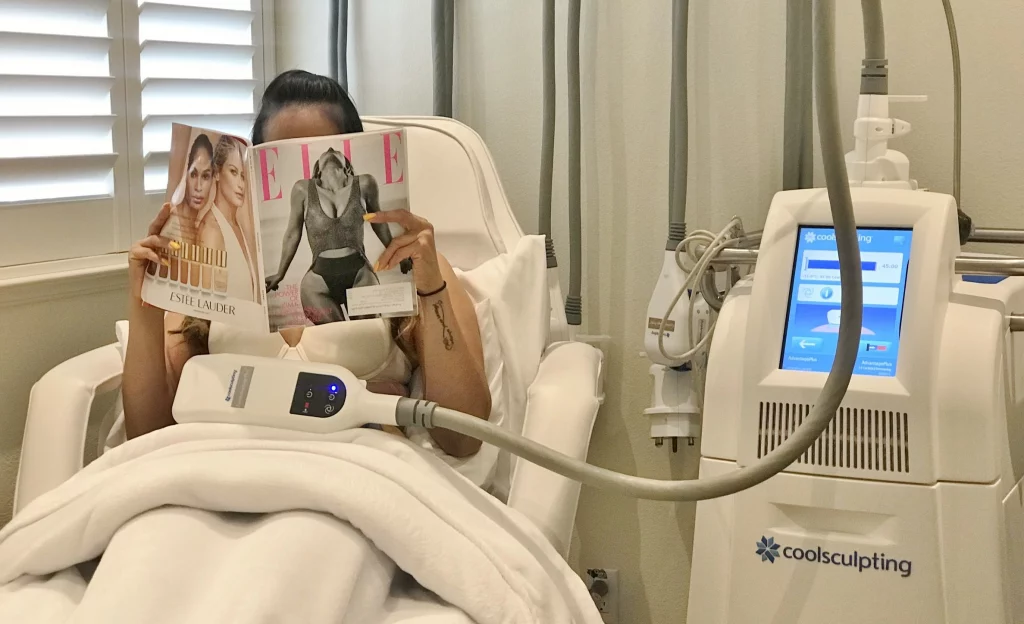 MARK YOUR CALENDARS!
Join us on Friday, January 18th for a CoolSculpting event!
From 10:00 am to 4:00 pm we will be offering:
25% Off All Treatments Pre-Purchased That Day
Live Demonstrations
Complimentary Consultations
Healthy Treats
---
Unable to attend on the 18th but want to take advantage of our special pricing?
OTHER PURCHASE OPTIONS (beginning January 14th)
By Phone 707-577-8292
---
SET A REMINDER ON YOUR CALENDAR!

You can come by anytime beginning January 14th and receive your complimentary consultation & purchase with our special event pricing.
---
SUMMER BODIES ARE CREATED IN WINTER MONTHS
With all of this rain, it's hard to imagine Summer is only 5 months away! It's true – those hot summer months are just around the corner, bringing vacations, weddings, & special occasions right along with them. Though we all want to feel confident in our summer attire, dieting and exercise aren't always enough for everyone.
CoolSculpting can help you get where you want to be by Summer!
---
WHAT IS COOLSCULPTING?
CoolSculpting is a process by which stubborn areas of fat are literally frozen away. Our experts use a safe, precise, and highly effective machine to gradually freeze and eliminate unwanted fat.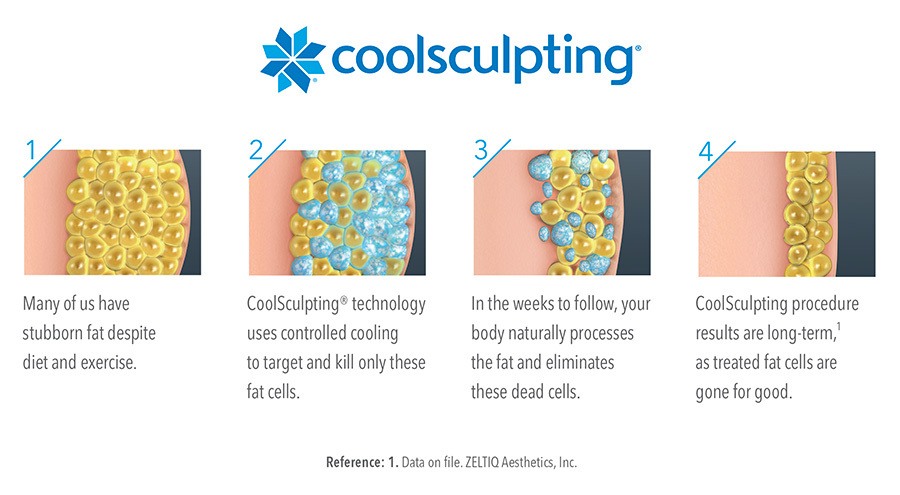 As the frozen fat cells die, the body naturally removes them over a period of time. This means that the results of CoolSculpting are gradual and improve over time. Most people begin to see results after 4 to 6 weeks, experiencing the full effect of the procedure after 2-3 months. Typical results are a 20-30% reduction of fat in the treated area.
Each session takes an average of 35 to 45 minutes to complete depending on the number of areas treated, so you don't even have to take a full day off of work. On top of that, recovery time is virtually nonexistent, meaning you can return to work or your regular daily activities the same day.
---
COME BY & SEE FOR YOURSELF!
Because of its quick procedure time, easy recovery, and great results, CoolSculpting is a favorite among our patients. If you're intrigued and would like to learn more, mark your calendar for the 18th of January!
TO RSVP: Fill out the RSVP form below or call our office at 707-577-8292.
Our highly experienced CoolSculpting Technicians are ready to help you get the best possible results! Ready to get started now? Give us a call to schedule a complimentary CoolSculpting consultation today!
---
WHY CHOOSE ARTEMEDICA?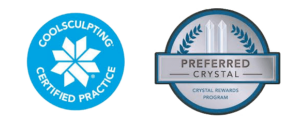 We are a CoolSculpting™ Certified Practice.
We are a Preferred Crystal Practice, representing the current TOP practices in all of Sonoma County.
We were the first in the North Bay to offer CoolSculpting & have successfully treated thousands of happy patients.
We offer all of the latest applicators, with treatment times at just 35 minutes.
We are equipped with multiple CoolSculpting machines, saving you even more time.
---
See more before and after pictures HERE.