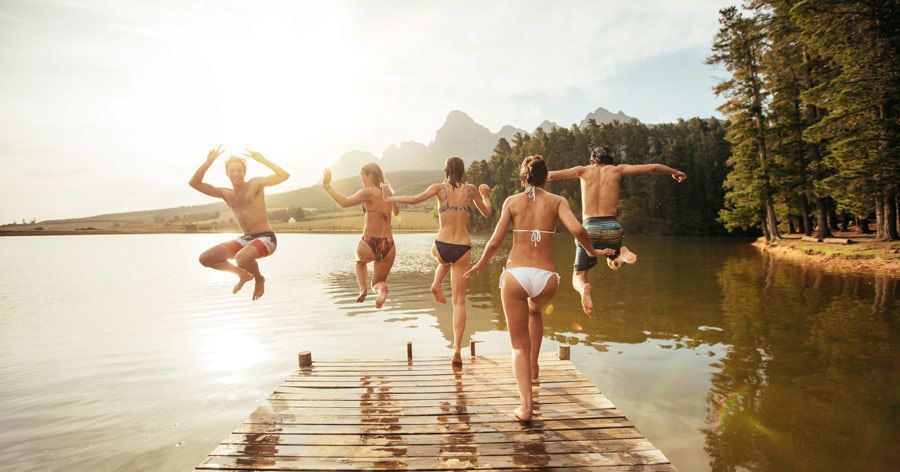 The official start of summer is right around the corner and we're here to help our clients get their body and minds ready for the hot months ahead.
Top Cosmetic Procedure and Spa Trends for Summer
Coolsculpting
The top of everyone's summer to-do list is simple: Get the perfect summer bod. However, sometimes diet and exercise just aren't enough to achieve the body you desire. Stubborn pockets of fat resistant to the effects of diet and exercise can be a surefire bikini killer.
That's why minimally-invasive body sculpting procedures like CoolSculpting are so popular today.
CoolSculpting is an FDA-approved cosmetic procedure which uses controlled cooling to target and crystallize fat cells. These crystallized fat cells eventually die off and are then naturally eliminated from your body. The fat cells remaining condense and reduce the overall appearance of a "bulge" of fat.
CoolSculpting can be used to target bulges like love handles, your upper and lower abdomen, thighs, arms, and under the buttocks.
The results of CoolSculpting are gradual- Most patients begin to see reductions in 3 to 4 weeks, with final results expected after 2 to 4 months.
Thermismooth Body
Hot summer months mean saying hello to tank tops, shorts, and the fun of summer fashion. As we begin to shed layers, many women are concerned about the appearance of cellulite.
Thermismooth Body is a great option for those who wish to non-invasively reduce cellulite.
Thermismooth Body can be used to target:
Chest
Breasts
Arms
Abdomen
Flanks
Back
Hips
Buttocks
Thighs
Knees
Calves
Ankles
Thermismooth uses gentle radiofrequency energy which stimulates collagen remodeling. Our patients report that the application feels like receiving a warm massage. The stimulation of collagen produces a shrinking effect which causes the skin to naturally tighten, smoothing the targeted area and reducing the appearance of wrinkles, cellulite, and sagging.
Designer fillers
One of the top cosmetic trends of the year are designer facial fillers.
The newest, most exciting facial filler is the new Juvederm Vollure. Juvederm Vollure is the newest trusted injectable filler from Allergan, the maker of BOTOX.
Juvederm Vollure is specifically designed to treat laugh lines, smile lines, marionette lines, moderate to severe wrinkles, and folds. Juvederm Vollure is exciting because it's the first filler found to offer improvement for up to 18 months!
Juvederm Vollure uses a new filler technology called Vycross which uniquely cross-links high and low weight hyaluronic acid, allowing for lasting, more natural looking results.
Learn more about our favorite designer fillers of 2017
Hydrafacial MD Skin Treatment
If you're looking for glowing, radiant summer skin, look no further than the HydraFacial MD Skin Treatment.
This quick 45-minute procedure is similar to a regular facial but with the added benefit of being powerfully customized to your skin type and beauty concerns. The treatment can be tailored to target fine lines and wrinkles, aging of the skin, dark spots, hyperpigmentation and uber oily/congested skin.
The Hydrafacial MD treatment works to cleanse, peel, extract, hydrate, and infuse your skin with powerful antioxidants and peptides to maximize your glow.
The best part? The benefits and effects of a Hydrafacial can be seen almost immediately with zero downtime. Many of our clients report a decreased appearance of fine lines and wrinkles after just one treatment.
Feel Your Best Beautiful Self this Summer
We're here to help you look and feel your best! If you would like more information on any of these procedures or have a specific concern you would like a recommendation for, please call or request a free consultation today.
Free Consultation
"*" indicates required fields