In your research for a Facelift surgeon, you may have come across the terms "Mini Facelift" or "Lifestyle Lift" as supposed alternatives to the Facelift procedure. But what exactly is a Mini Facelift? How closely related is it to an actual Facelift and what makes it mini?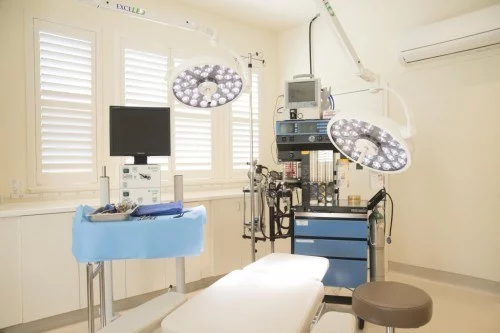 What Happened to the Lifestyle Lift?
We should start with a well-known mini-facelift procedure called the Lifestyle Lift. Lifestyle Lift was actually a company that contracted local surgeons across the country to perform their procedure. Using a multi-million dollar marketing budget, they were able to attract a ton of customers, promising cheaper prices and a quicker procedure.
Unfortunately for the wave of early adopters, the mini-facelift that Lifestyle Lift offered couldn't produce the same results as a true facelift. Patients began to describe their issues after the procedure, including poor results and results that lasted for very short periods of time.
The procedure's approval rating plummeted to 61% on RealSelf.com and the company began losing customers. In 2009, Lifestyle Lift was forced to pay a $300,000 settlement in New York State for claims that employees were posting fake positive reviews on the internet.
Their marketing budget collapsed, further damaging their customer base, and, in turn, collapsing the company itself. Lifestyle Lift closed in 2015.
The takeaway here is that surgery should not be taken lightly. Lifestyle Lift attempted to capitalize on patients' desires for quicker, cheaper surgery by offering an ineffective and short-lived procedure. By offering a "discount" surgery, Lifestyle Lift put their patients through even more financial hardship; most of their patients will have to undergo more surgery to achieve the results they wanted in the first place.
The Differences between Facelifts and Mini-Facelifts
The first difference between a facelift and a mini-facelift is that the mini version doesn't perform all of the necessary surgical procedures to achieve a comprehensive, long-lasting result. To achieve the results of a typical facelift, your surgeon needs to perform the following on all of the appropriate areas of the upper and lower face:
Carefully-placed incisions
Skin elevation
Superficial muscular aponeurotic system (SMAS) elevation and tightening
Trimming of skin
Neck contouring
Platysmaplasty
Mini-facelifts skip some of these steps and don't address them in certain areas, giving rise to the shorter effects of the procedure's results.
The second difference is that mini-facelift procedure typically don't last as long as true facelifts. While a facelift can last 10+ years, a mini-facelift can last as short as 3-5 (and a Lifestyle Lift as short as 12 months), depending on the person. Remember: everyone heals differently and has different risk factors for aging.
Another difference (that mini-facelift surgeons like to promote as a positive) is that it's "ideal for younger patients who don't need as much work done". Any surgeon worth their salt will tell you that there are dozens of other procedures, injectables, and treatments for patients who aren't looking for the comprehensive results of a true facelift.
Facelifts and Other Procedures at Artemedica in Santa Rosa
Dr. Victor Lacombe offers many treatments for all of the different areas of the face. We want our patients to have the best choices, the best experience, and the best results—that's why we offer complimentary consultations to help you determine the best way to achieve the results you want. Fill out the form below or give us a call at (707) 577-8292!
Consultation – Plastic Surgery