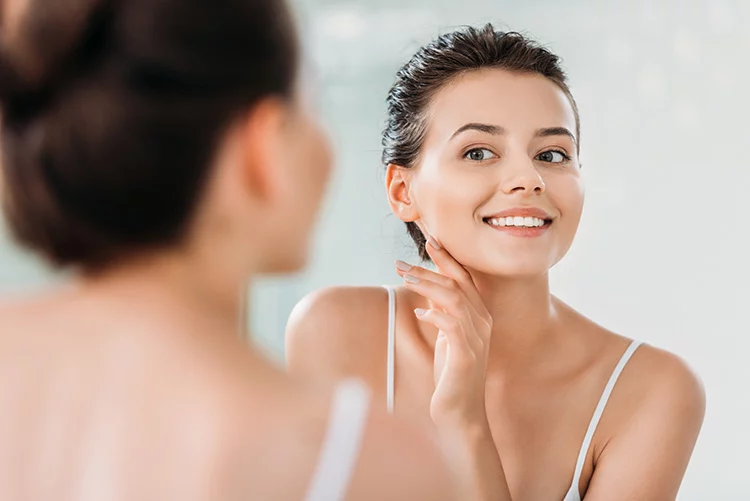 Find Your Perfect Skincare Routine with Reveal Imager Skin Care Consultation at Artemedica
Are you serious about the health of your skin but struggle to find the perfect skincare routine that addresses all your concerns? You are far from alone in the endeavor to achieve healthier and more radiant-looking skin.
As we age, everyone experiences changes in their skin. If most home treatments and over-the-counter remedies aren't yielding the results you want, it's time to get down to the root of your skin concerns.
Our team of highly-trained skin specialists is here to help you create a personalized skincare routine. And that's not even the best part! At Artemedica, we can get you answers quickly, painlessly, and for free with a Reveal Imager Skincare Consultation!
How Do I Start a Personalized Skin Care Routine?
A Reveal Imager Skin Care consultation will take the guesswork out of figuring out exactly what treatments your skin needs. Reveal Imager technology was originally developed for skincare research, and has since been enhanced and adapted to for clinical skincare use.
This advanced visual analysis tool is designed to produce state-of-the-art facial imaging of the surface of your skin and underlying tissue where most complexion problems begin. This comprehensive view of your skin's specific conditions will enable our skincare specialists to create your personalized treatment plan and improve the overall health of your skin.
Creating a Personalized Skin Care Routine with the Reveal Imager Skin Care
Our Reveal Imaging system at Artemedica is extremely user-friendly. It allows our expert staff to easily review the photos and analysis with you to create the best-personalized care plan for your individual needs.
Address Sun Damage to Your Skin
With advanced RBX Technology, the Reveal Imager provides extraordinary visualization of subsurface sun damage to your skin. Knowing the extent of your skin's melanin and vascular conditions will allow our team to determine the best treatments and skin care products for you.
Prevent Age Spots
Through the analysis of our Reveal Imager system, we can create a simulation of the aging process of your skin to show the development potential age spots. Knowing the areas most at risk can allow us to target and treat tissue discoloration before it is even noticeable to the human eye.
Reduce Fine Lines and Wrinkles
Our technicians will review 3D images of the surface of your skin, providing an in-depth view of your existing fine lines and wrinkles. With this advanced examination, we can pinpoint which areas of your skin that will benefit most from treatments.
Treat Enlarged Pores
To help us determine the best way to reduce the appearance of enlarged pores, the Reveal system has a variety of tools that allow us to zoom in and examine these targeted areas. This advanced view makes for an ideal way to help our skincare experts determine the best solutions for your unique skin type and texture.
Even Your Skin Tone
With the Reveal Imager system, we will produce cross-polarized images to isolate the red areas on the skin's surface and sub-layers. This will show underlying conditions such as inflammation, acne, spider veins, and rosacea. Through targeted treatments and personalized care products, we can work together to reduce the effects of these skin conditions.
Sign-Up for a Complimentary Reveal Imager Skin Care Consultation at Artemedica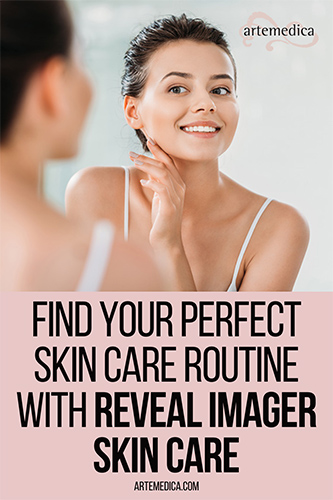 The first step towards the healthiest skin of your dreams is through a complimentary consultation. Together we can address your goals and build a high-quality personalized skincare routine perfect for your skin-uation.
Fill out the form below to be contacted as soon as possible for your free Reveal Imager Skin Care consultation at Artemedica in Santa Rosa.
Consultation – Reveal Imager Skin Care