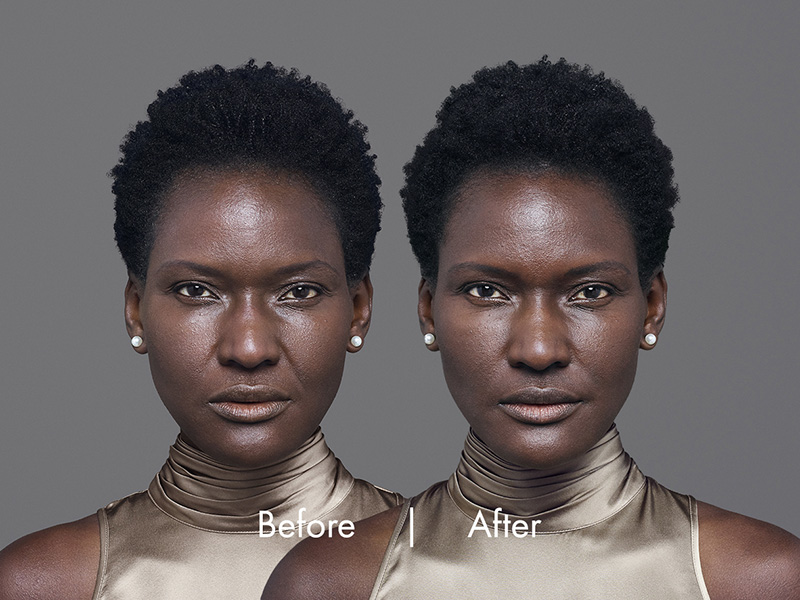 The First and Only Dynamic Hyaluronic Acid Filler is Available Now at Artemedica
Now available at Artemedica, the RHA® Collection of dynamic dermal fillers is the most advanced hyaluronic acid (HA) treatment available. The unique formula provides our patients with more natural-looking results that are guaranteed to last.
The RHA® Collection of dermal fillers represents the latest advancement in hyaluronic acid filler science. This new line of injectable fillers is the first of its kind to treat dynamic facial lines while adapting to your facial movements.
What are Dynamic Facial Lines?
Dynamic lines, or expression lines, are caused by repetitive muscle movements we use to make different facial expressions.
Most Noticeable Expression Lines:
Nasolabial Folds: Laugh or smile lines
Glabella Wrinkles: Forehead furrows
Perioral Wrinkles: Lines around the lips and mouth
Stagnant Wrinkles vs. Dynamic Lines
Stagnant facial wrinkles occur as we age as a result of the loss of elasticity and collagen in our facial tissue. This causes sagging skin and wrinkles due to the loss of volume. The innovative hyaluronic acid formula found in The RHA® Collection adds volume back into the dermal tissue of your skin for a rejuvenated youthful appearance.
Dynamic facial lines or folds in our skin are created by the repetitive muscle contractions we use to make certain facial expressions like smiling or furrowing our eyebrows. The RHA® Collection reduces the appearance of these expression lines with dynamic results.
The RHA Dynamic Dermal Filler Difference
RHA is the first and only FDA-approved resilient hyaluronic acid filler designed to accompany the demands of a constantly moving face. The RHA® collection offers a unique combination of stretch and strength that makes it ideal for correcting dynamic wrinkles and folds.
Natural Looking Results
The RHA® Collection is the first hyaluronic acid filler formulated to treat dynamic lines while also allowing the injectable gel to easily move with your facial muscles. Previous solutions to alleviating expression lines and wrinkles completely immobilize these muscles. This causes patients to appear expressionless, and unable to emote through facial cues. These results might appear unnatural and discouraging to some patients.
The RHA® Collection is designed to adapt to the dynamic movements of your facial muscles without limiting their mobility. This produces a more natural-looking outcome while also reducing the appearance of dynamic facial wrinkles.
Long-Lasting Effects
RHA dermal fillers have been clinically proven to last up to 15 months. The RHA® Collection uses newly developed hyaluronic acid compounds that more closely resemble the natural HA found in our skin. Our body's metabolism will break down the HA gel very slowly over time. But the advanced RHA formula prolongs this metabolism allowing the hyaluronic acid dermal filler to last longer.
The 4 Levels of The RHA® Collection
There are four levels in the RHA® collection, each formulated for different levels of stretch and strength. The different levels are formulated to meet your unique needs depending on the progression of your wrinkle or fold development.
RHA Redensity: The first HA filler for superficial and dermal perioral injections designed to treat moderate to severe wrinkles around your lips and mouth.
RHA®2: Treats moderate dynamic wrinkles and lines usually found around your lips and mouth.
RHA®3: Reduces moderate to severe wrinkles and folds around your face including the nose and mouth.
RHA®4: Adds volume to the contours of your face to treat severe wrinkles and folds.
Learn more about the entire RHA® Collection and the amazing benefits of this new dermal filler treatment available now at Artemedica.
Eliminate Wrinkles and Get Natural-Looking Results with the only Dynamic Dermal Filler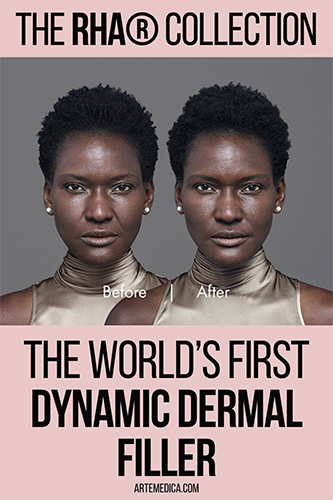 If you are looking to improve the appearance of dynamic lines with more natural-looking results, the RHA® Collection of dynamic dermal fillers may be perfect for you. Get long-lasting results that won't leave areas of your face immobile with this collection of hyaluronic acid dermal fillers.
Fill out the form below to be contacted for your free RHA hyaluronic acid filler consultation at Artemedica in Santa Rosa.
Consultation – RHA Filler