The World's First Dynamic Hyaluronic Acid Dermal Filler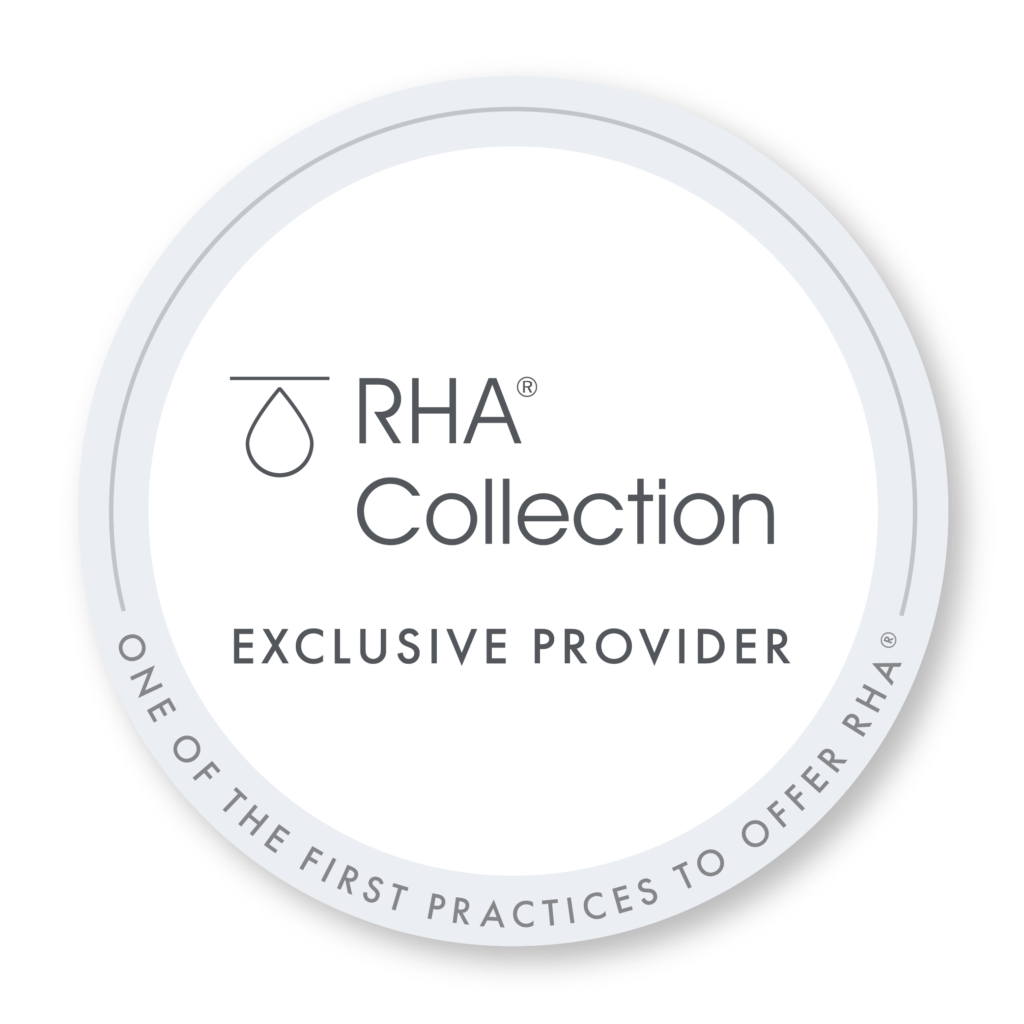 Now available at Artemedica, the RHA® Collection is the most advanced, hyaluronic acid dermal filler available. This new line of injectable fillers is the first of its kind to adapt to your facial movements to provide more natural-looking results.
What is RHA®?
RHA is the first and only FDA-approved injectable resilient hyaluronic acid filler designed to adapt to facial movements. The RHA® Collection is a unique combination of dynamic stretch and enduring strength that delivers natural-looking youthful skin.
What to Expect with RHA Dermal Filler Injections:
– Painless treatments
– Restored volume to contours of your face
– Malleable firmness with minimal movement resistance
– Natural-looking results that last
RHA fillers are safely injected into your skin with an ultrafine needle to plump and smooth away wrinkles and folds. The dermal fillers are made from a non-animal source and contain a small amount of anesthetic medicine (lidocaine) to help reduce discomfort during treatment.
What Does the RHA® Collection Treat?
The RHA® Collection is formulated with hyaluronic acid (HA) to smooth facial wrinkles and folds. Treatments can dramatically reduce wrinkles and expression lines with natural-looking results that last.
RHA Treatment Areas:
– "Laugh lines" or "Smile lines" are known as nasolabial folds.
– Forehead furrows are called glabella wrinkles.
– Lines around the lips and mouth are referred to as perioral wrinkles.
The 4 Levels of The RHA® Collection
There are now four levels in the collection, each formulated for different levels of strength and stretch. These levels are used to treat various areas of your skin and different degrees of wrinkles and folds.
RHA® Redensity for Moderate to Severe Perioral Wrinkles
RHA® Redensity, the newest addition to the RHA® line, is the first FDA-approved soft tissue filler for superficial and dermal perioral injections. With the highest stretch rating of any HA filler available in the US, Redensity is ideal for filling in the moderate to severe wrinkles in the highly dynamic and expressive area around your lips and mouth.
RHA®2 for Moderate Dynamic Wrinkles and Folds
RHA®3 for Moderate to Severe Wrinkles and Folds
RHA®4 for Severe Wrinkles and Folds
How Does the RHA® Collection Work?
The RHA® collection takes this age-defying science to the next level in treating wrinkles and dynamic expression lines and folds.
Advanced Hyaluronic Acid (HA) Formula
The RHA® Collection uses a newly manufactured hyaluronic acid filler that more closely resembles the natural HA found in our skin. As we age our bodies produce fewer natural hyaluronic acids, leaving our skin less full and youthful. This causes wrinkles and fine lines to appear deeper and more pronounced.
Injectable dermal filler treatments work to reverse these signs of aging by adding volume and structure to your skin with hyaluronic acid. The innovative hyaluronic acid formula found in the RHA® Collection preserves the natural structure of HA to look and act more like the HA in our bodies.
Natural Looking Results
The RHA® Collection is formulated to treat dynamic lines while also allowing the injectable gel to move with your facial muscles to create a natural look while in motion or at rest. Dynamic expression lines can develop at any age and are caused by repetitive muscle contractions we use every day to make facial expressions.
In the past, the only option for treating dynamic lines and wrinkles was to use injectable fillers that completely immobilize these muscles. This left patients with an expressionless appearance that could appear unnatural. RHA fillers are designed to adapt to the dynamic demands of your facial muscles. Without limiting the mobility of these muscles, RHA reduces the appearance of dynamic facial wrinkles while your face is at rest or in motion.
How Long Do RHA® Injections Last?
Through clinical studies, RHA injectable fillers have been proven to last up to 15 months.
Who Is The Ideal Candidate for RHA® Injections?
If you are over 22 years of age and seeking treatment for dynamic wrinkles and folds, you could be a candidate.
The RHA® Collection may not be suitable for patients who have severe allergies, a history of anaphylaxis, or patients with an existing allergy to lidocaine.
Patients with bleeding disorders are not candidates for RHA® injectable fillers.
RHA Collection of Injectable Fillers for Facial Wrinkles and Dynamic Expression Lines in Sonoma County
Artemedica is Sonoma County's most-trusted medical spa and our team is ready to help you achieve the skin you have always dreamed of with RHA injectable fillers. Be one of the first in the area to experience the latest innovation in hyaluronic acid science. 
Use the form below to schedule your free RHA consultation at Artemedica in Santa Rosa!
Consultation - RHA Filler