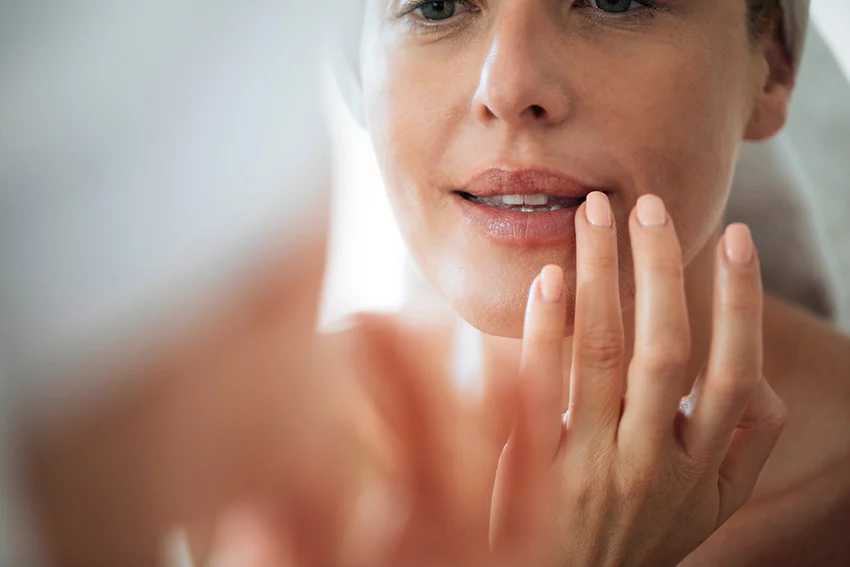 Smooths Away Lip Lines with Natural Looking Results that Last!
RHA injectables are the world's first FDA-approved collection of HA fillers designed to treat dynamic facial lines while adapting to the natural movements of your face. This innovative formula not only provides patients with more natural-looking results but they are also proven to have long-lasting effects.
Now, with this same anti-aging technology, the RHA Collection has expanded – Introducing RHA Redensity!
What is RHA Redensity?
What Are Perioral Wrinkles?
Perioral wrinkles are age-related facial wrinkles caused by the progressive loss of elasticity in the skin around your mouth. This coupled with the constant movement of your facial muscles will naturally cause even minor lip lines to get deeper and more pronounced as you age.
Collagen and elastin are two essential proteins that our bodies produce to help keep our skin plump and healthy. Over time we produce lower amounts of these nutrients causing our skin to lose its youthful elasticity and lines and wrinkles begin to form.
RHA Redensity Before and After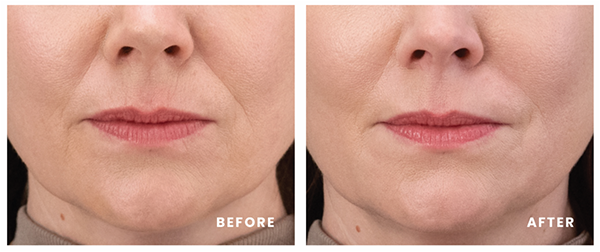 RHA Redensity can correct moderate to severe perioral wrinkles around the lips and mouth also known as:
– Lip lines or Vertical lip lines
– Marionette lines or Lower lip lines
– Lipstick lines
– Smoker lines
– Barcode lines
This anti-aging injectable features the collection's most gentle formula, allowing it to correct lip lines with natural-looking and long-lasting results.
How Does RHA Redensity Work?
The RHA Collection features an innovative hyaluronic acid formula that adds natural-looking volume back into the dermal tissue of your skin for a rejuvenated youthful appearance.
The new RHA Redensity filler is the first injectable formulated for use in both the higher surface layers and deeper dermal layers of the perioral area of the face.
Patented Hyaluronic Acid (HA) Formula
The Redensity filler is manufactured using a patented HA formula that requires much fewer chemical modifications to produce a purer and cleaner product.
This one-of-a-kind HA formula has the highest stretch rating of any hyaluronic acid filler available in the U.S.
This makes it ideal for patients looking to smooth away wrinkles around their lips without over-volumizing the area or creating an unnatural appearance.
How Long Do RHA Redensity Fillers Last?
During clinical trials, the entire collection of RHA dermal fillers has been proven to provide natural results that last up to 12 –15 months! Unlike any other filler on the market today, this innovative formula more closely resembles the natural hyaluronic acid found in our skin.
This helps slow down how fast our bodies metabolize and break down the HA gel and prolongs the results. It also makes it an extremely gentle treatment option for patients looking for natural and long-lasting results.
Eliminate Lip Lines and Get Natural-Looking Results that Last with RHA Redensity Facial Fillers
RHA Redensity is the newest addition to the RHA line of facial fillers and the first FDA-approved injectable for both superficial and dermal treatments. This revolutionary filler is ideal for treating moderate to severe wrinkles around your lips and mouth while maintaining natural-looking results with long-lasting effects.
Our RHA injection specialists are here to help curate the perfect treatment plan for your specific goals. Give us a call today at (707) 577-8292, or contact us online via the form below to schedule a free RHA filler consultation at Artemedica!
Consultation – RHA Filler