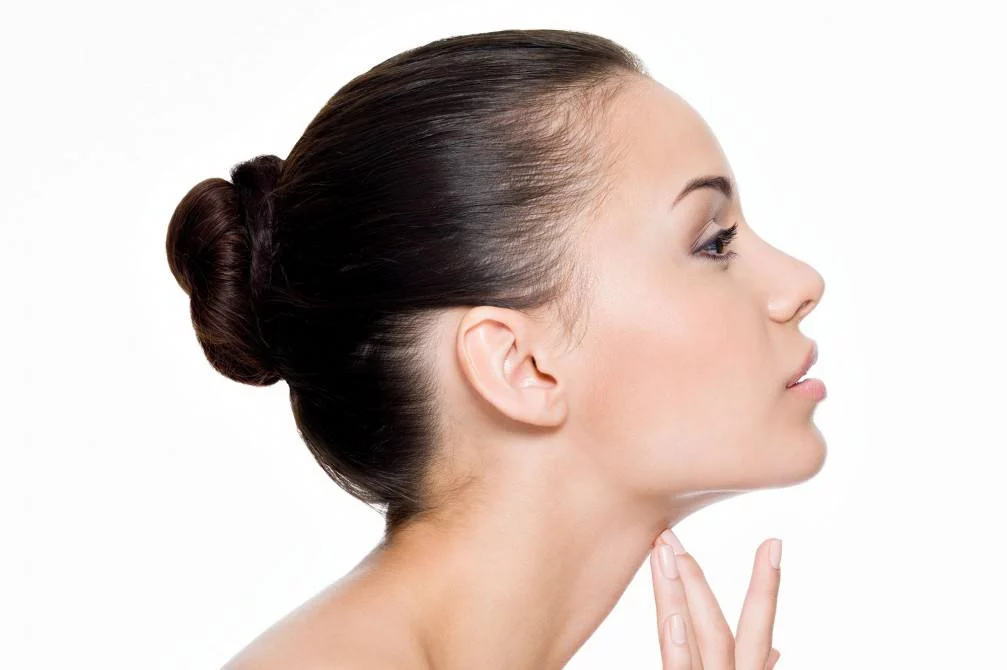 Want to get rid of that double chin for good? Schedule a consultation with Artemedica in Santa Rosa!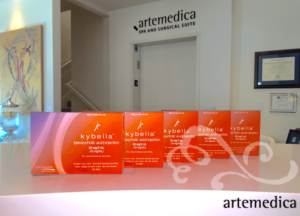 Kybella is a revolutionary new FDA approved injection that will be premiering at Artemedica in late summer/early fall of 2015. Dr. Victor Lacombe will be the first doctor in the area to have access to the treatment!
From the up-and-coming Kythera Biopharmaceuticals, Kybella utilizes deoxycholic acid to permanently destroy fat in the area beneath the chin (known as submental fat). Excess submental fat is a problem that plagues a large number of people.
There has never been a drug approved to specifically eradicate submental fat, which makes Kybella unique.
How does it work and is it for me?
Deoxycholic acid is found naturally in the human body and is usually used to aid in fat absorption. Kybella's formulation uses the acid to destroy fat cells under the chin, permanently removing your double chin.
Kybella differs greatly from surgical removal of a double chin using liposuction. Artemedica can consult with you to determine the best procedure to get the results you're looking for. You can learn more on our Kybella page.
Kybella trained Physician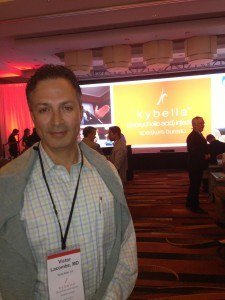 Santa Rosa Plastic Surgeon Dr. Lacombe is a member of Kybella's National Speaker's Bureau and will be the first physician in the North Bay Area to offer Kybella.
Contact us to learn more!
If you're interested in Kybella, don't hesitate to contact us. Kybella injections will be available at Artemedica's Santa Rosa offices starting in late summer/early fall. Schedule a complimentary consultation today or call us to be placed on our Kybella waiting list!
Fill out the form below to get started with your complimentary consultation!