Get Glowing on Mother's Day with a Vitalize Peel
---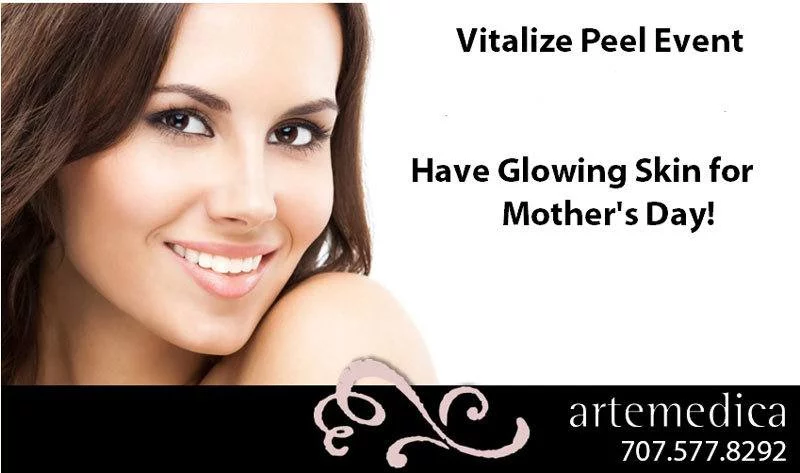 This special event will be held on May 4th from 9:30 to 3:30 by appointment only.
Buy one Vitalize Peel ($185) and get one FREE.
Call our office today to reserve your spot! Your luxurious Vitalize Peel will be performed that day
The second peel must be used by June 16th. No exceptions.
HURRY there are limited appointments available! Don't wait to secure your spot.
The Vitalize is our most popular peel and is suitable for all skin types and conditions, including sun-damage, fine lines, wrinkles, acne, acne scarring, and melasma. In addition to improving skin tone and texture and reducing fine lines, the Vitalize Peel has been clinically proven to reduce pigmentation (such as age spots) and stimulate collagen production. With Vitalize, you're able to see results in just one peel! The Vitalize Peel® incorporates 3 key ingredients including: lactic acid, resorcinol, and salicylic acid. Treatments performed in a series every 4-6 weeks are recommended for lasting results.
RSVP BY CALLING US AT 707-577-8292 OR SIGNING UP BELOW: