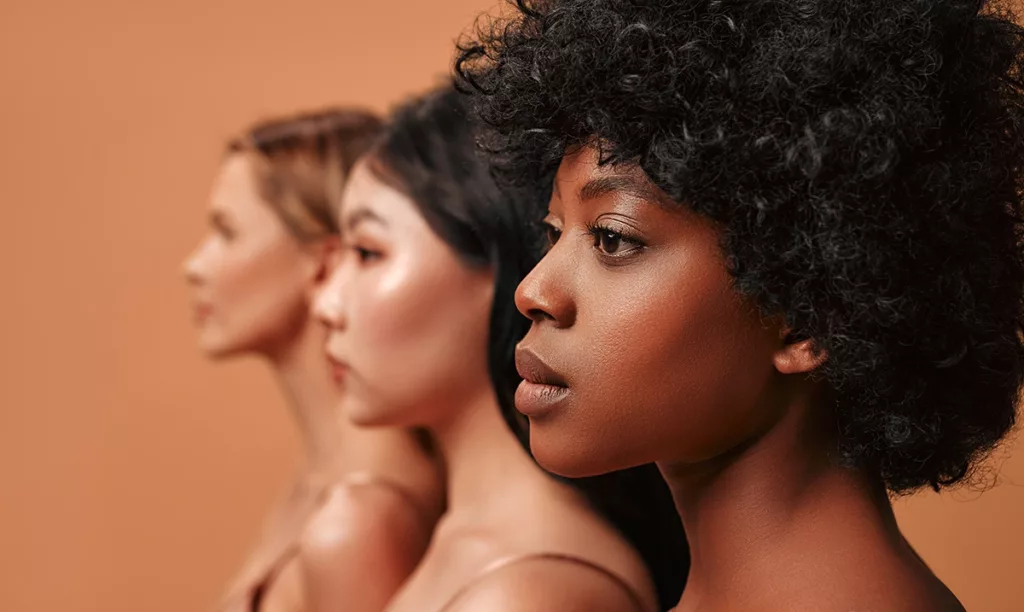 The World's First and Only FDA Approved HA Filler for Improving Skin Smoothness is Here
Available now at Artemedica, SKINVIVE is the world's first and only HA injectable that is FDA-approved for improved skin smoothness of the cheeks. SKINVIVE by Juvéderm injectable hyaluronic acid filler is clinically proven to smooth away wrinkles and deeply hydrate your skin.
Not only does this revolutionary dermal filler provide instant results and give your skin a natural, healthy glow – it does it all with a substance that your body already creates naturally: Hyaluronic Acid (HA)
What is Injectable Hyaluronic Acid (HA)?
Injectable Hyaluronic Acid (HA) is a type of dermal filler commonly used in cosmetic treatments to hydrate the skin and address signs of aging such as fine lines and wrinkles. HA is a naturally occurring substance that all bodies produce, and is found in our connective tissues, joints, and skin. Its main function is to retain moisture and provide hydration which contributes to the skin's youthful appearance and glow. However, as we age, we naturally begin to produce less HA, resulting in our skin appearing dull, dry, and wrinkled.
How Does SKINVIVE Improve Skin Smoothness?
During clinical studies SKINVIVE HA injectables were proven to be the first and only hyaluronic acid filler indicated to improve skin smoothness of the cheeks. This unique hyaluronic acid formula provides deep hydration to your dermal tissues, impacting the quality of the skin itself. HA can also stimulate the production of collagen, a protein that provides structural support to our skin tissues. Collagen helps maintain our skin's elasticity and firmness, contributing to a smoother appearance.
SKINVIVE is a hyaluronic acid gel that attracts and retains water molecules from the surrounding environment and draws them deeper into your skin cells. When these microdroplets of HA are injected into the superficial layer of your skin, you are literally hydrating your skin from within. This instantly smoothes away fine lines and wrinkles, and leaves your skin looking more youthfully plump, healthy, and glowing for up to six months with optimal treatment.
Instantly Smoother Skin
When injected into the skin, SKINVIVE HA fillers immediately plump up the treated area, instantly filling in lines and wrinkles, and enhancing volume to areas like your cheeks. HA fillers can also be used to fill in deeper creases on the face, such as smile lines (nasolabial folds), marionette lines, and crow's feet for healthy, youthful, skin rejuvenation.
Glowing Skin Hydration
HA is extremely moisture retentive, since it can bind up to 1000 times its weight in water. When SKINVIVE HA gel is injected into the skin, it attracts water molecules from the surrounding environment and draws them into deeper layers of your skin. This plumps up the skin, making it appear smoother, more supple, and well-hydrated. This deep hydration also causes skin to reflect light better, giving it a healthy, radiant, and glowing appearance.
Long Lasting Effects
With SKINVIVE Injectable HA fillers, you can enjoy clinically proven, long-lasting results. Since hyaluronic acid is naturally produced in our skin, your body's metabolism will break it down very slowly over time. During clinical trials, the majority of participants reported improvement in the smoothness of their skin with results lasting up to six months!
Smooth Away Wrinkles with SKINVIVE Injectable HA Fillers
If you're looking to achieve deep skin hydration and a smooth, supple, and super-moisturized glow, SKINVIVE by Juvéderm could be the perfect addition to your skincare routine. If you are interested in Skinvive or any other injectables or fillers, contact us today for a free consultation! We invite you to contact us online or to call our Santa Rosa office at (707) 577-8292 or our Healdsburg office at (707) 415-8888.
Dr. Lacombe has devoted his 24year career to helping Sonoma County residents reach their facial plastic surgery goals. In fact, he co-authored Lasers in Aesthetic Surgery which is considered a standard must-read textbook for aspiring plastic surgeons. Dr. Lacombe is certified by both the American Board of Facial Plastic and Reconstructive Surgery as well as the American Board of Otolaryngology (Head and Neck Surgery). Many men and women in Santa Rosa, Healdsburg and throughout Sonoma County choose Dr. Lacombe as their plastic surgeon of choice because of his experience, his skill, and his passion for helping his patients.