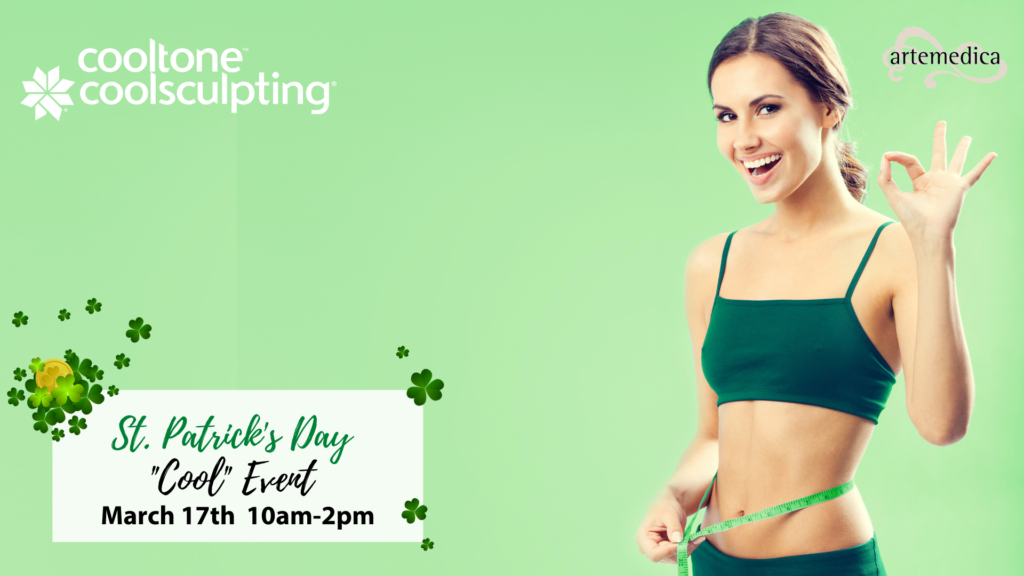 Warmer days are ahead. Let Artemedica help you look your best this Summer by getting your CoolSculpting & CoolTone treatments now!
Coolsculpting to eliminate fat. CoolTone to tone muscle.
Interested in learning more? It's your lucky day! RSVP TODAY for a Cool Event on St. Patrick's Day – Tuesday, March 17th from 10-2. You'll get to watch live demonstrations, receive complimentary consultations, Mini CoolTone treatments and pot of gold pricing!
Everyone who attends Artemedica's Cool Event on St. Patrick's Day will get to pick a lucky charm out of our pot of gold to reveal even more surprises.
RSVP online (below) or by phone at 577-8292.