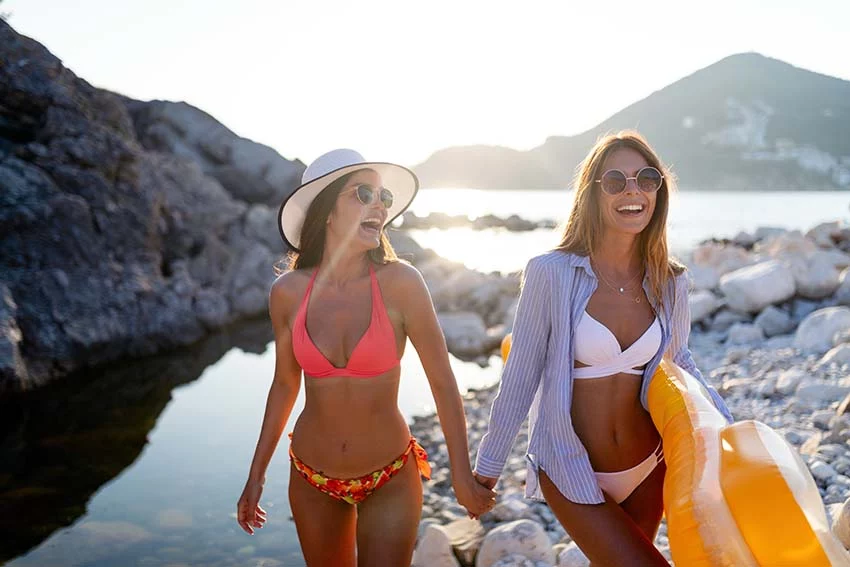 Get Ready For Summer By Scheduling Your Body Procedure Today
Spring will be here before you know it, which means summer is probably going to sneak up on us again! If you want to look and feel your best this summer but need a little extra help, we have the solution for you! At Artemedica, we offer a number of non-invasive body procedures that can help you to meet your summer body goals just in time for the swimsuit season.
What are Non-Invasive Body Procedures?
Non-Invasive Body Procedures are a variety of FDA-approved, non-surgical treatments that reduce your body fat and/or sculpt & tone muscles that are resistant to diet and exercise. These treatments tighten tissues, reduce fat deposits, and define muscle tone in hard-to-reach areas of your body.

For so many people it is simply genetically impossible to achieve their ideal summer body with regular exercise and diet. Stubborn fat stores can keep you from achieving certain muscle definition, making it hard to feel your best during swimsuit season. At Artemedica, we offer a number of personalized non-invasive body procedures designed to help our patients achieve their ideal figure.
Our Top 3 Body Procedures to Get You Summer-Ready
– CoolTone™ Non-Surgical Muscle Toning Treatments
– CoolSculpting™ Non-Surgical Fat-Reduction Treatments
– EmSculpt® Non-Surgical Body Sculpting
Learn more about our three most popular non-invasive body procedures at Artemedica here.
Interested in taking the first step towards meeting your summer body goal? Here's why now is the best time of year to schedule your body contouring procedure at Artemedica!
Be Swimsuit Ready With No Interruption to Your Summer Fun
Depending on your personal goals, and where you are in your health journey, some enhancement procedures may require multiple treatments to reach your preferred results. Scheduling now means our team at Artemedica can personalize a treatment plan that will ensure there will be nothing holding you back come summertime!
Starting your body procedures sooner rather than later makes it easier to coordinate treatments and rest days into your busy calendar. Our team at Artemedica wants to find a treatment routine that works best with your schedule and will get you where you want to be by summer!
Credit Your New Figure to Keeping Up with Your New Year's Resolutions
So many New Year's resolutions are centered around improved eating or exercise habits. When it comes time to hit the beach, your new figure will be easy to attribute to healthy changes you made at the beginning of the year. In fact, many patients report their body treatment results were the motivation they needed to stick to healthier resolutions year-round.
Contact Artemedica in Santa Rosa For a Free Non-Invasive Body Procedure Consultation
Visit us at Artemedica for a free consultation and take the first step to achieve the physique of your dreams. During your consultation, we will help create a treatment plan tailored to your goals, your schedule, and your budget.
Our staff is happy to answer all of your questions and explain everything from how to prepare for your procedure to what to expect after. So you can move forward with confidence. Contact us today to start your journey towards the summer-ready body of your dreams!