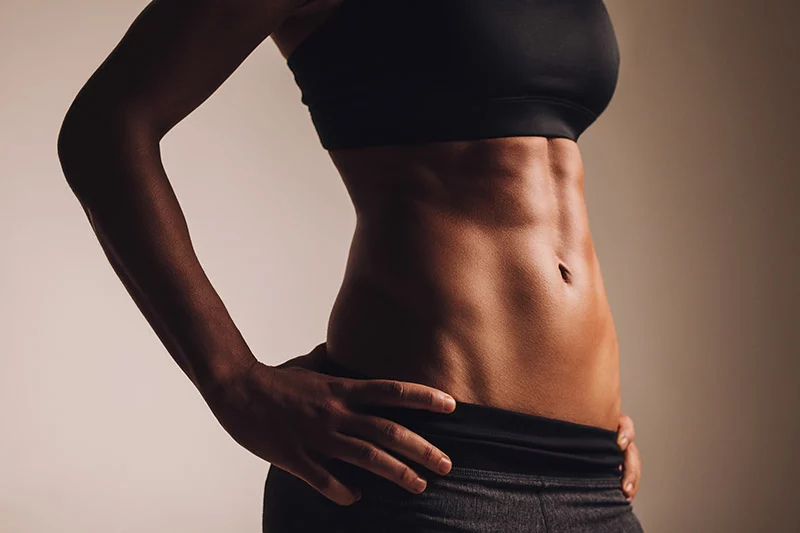 Artemedica's Most Popular Body Contouring Procedures of 2020
Over 3 million non-surgical cosmetic procedures were performed in the United States in 2018, according to the American Society for Aesthetic Plastic Surgery. Each year, rising statistics confirm that minimally-invasive body contouring treatments are growing in demand as technology continues to advance.
What is Non-Surgical Body Contouring?
Non-surgical body contouring includes a variety of non-invasive treatments designed to reduce stubborn body fat and define your muscles. Artemedica offers a number of personalized body contouring procedures that help our patients achieve their ideal physique without the need for surgery!
Non-Surgical Body Contouring Techniques
– High-Intensity Electromagnetic Energy
– Controlled Fat Cell Freezing
– Radiofrequency Heat Technology
– Ultrasound Focused Sound Waves
We see patients every day that struggle with stubborn fat deposits and muscle definition, regardless of their levels of diet or exercise. For so many people it is simply genetically impossible to achieve their body goals without body contouring procedures. With the dawn of the new decade, 2020 sees these non-invasive procedures becoming even safer, increasingly accessible, and more successful.
The Benefits of Non-Surgical Body Contouring Procedures
– Improved Body Image
– Pain-Free
– Non-Invasive
– Little to No Recovery Time
– No Stitches or Bandages Required
– Quick Out-Patient Treatments
Read on to learn more about the three most popular FDA-approved body contouring treatments that we provide at Artemedica.
1. CoolTone™ Non-Surgical Muscle Toning Treatments
CoolTone body contouring treatments improve the strength and tone of some of the largest muscle groups in your body. This non-surgical treatment leaves you stronger and your muscles more defined without excessive strength training. CoolTone treatments activate a patient's muscles to their fullest potential and leave them with full-body definition.
How CoolTone™ Defines Muscle
CoolTone targets hard to engage muscle groups in your abdomen, buttocks, and thighs. This advanced device uses high-intensity electromagnetic energy to induce strong muscle contractions. The electromagnetic energy painlessly penetrates the layers of skin and fat in your problem areas. The stimulation of these muscle fibers results in improved conditioning and definition.
2. CoolSculpting™ Non-Surgical Fat-Reduction Treatments
CoolSculpting is the world's #1 non-invasive body contouring procedure. This state-of-the-art treatment kills stubborn fat cells that are resistant to diet and exercise. With every CoolSculpting treatment, you shed excess fat painlessly. Artemedica is CoolSculpting Certified and the first to offer this breakthrough fat-reduction procedure in Napa, Marin, and Sonoma counties.
How CoolSculpting™ Eliminates Stubborn Fat

This non-surgical procedure freezes fat cells, causing them to crystallize and die without damaging the surrounding tissue or skin. CoolSculpting technology delivers safe and precise cooling to targeted fat cells. Your body then naturally eliminates the dead fat cells, leaving your figure more trim and defined.
3. EmSculpt® Non-Surgical Body Contouring
This non-invasive body-shaping procedure is the only device on the market that simultaneously builds muscle while eliminating fat from your arms and legs. EmSculpt is a cutting-edge option for shedding excess fat and building muscle without surgery. Artemedica is proud to be the first provider of this state-of-the-art body contouring procedure in all of Sonoma County.
How EmSculpt® Tones Arms and Legs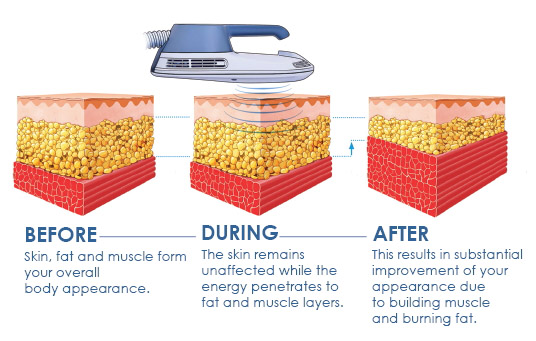 The treatment works using non-invasive High-Intensity Focused Electromagnetic (HIFEM) technology. This electromagnetic energy naturally induces muscle contractions resulting in an intense workout not achievable through normal exercise. As your muscle mass increases your body begins to accelerate its fat reduction naturally.
Visit Artemedica in Santa Rosa for a Free Body Contouring Consultation Today
Many of our Sonoma County patients choose to incorporate all three treatments into their body contouring journey. Our Artemedica team is eager to answer all your questions and create a personalized treatment plan during your complimentary consultation. Take the first step towards the body of your dreams and call or schedule online today!