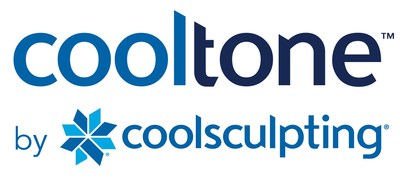 New CoolTone™ Non-Invasive Body Contouring Treatments are Available Now
Do you put in the time at the gym, eat right, but still struggle to achieve your physique goals? For many people, genetics make it impossible to get their ideal muscle definition in key muscle groups. This leaves many men and women with surgery as their only option to achieve the toned physique of their dreams – until now!
Now available at Artemedica in Santa Rosa, CoolTone™ non-surgical muscle defining treatments target these problem areas without the need for surgery. CoolTone strengthens and defines hard-to-reach muscles in your abdomen, buttocks, and thighs with advanced electromagnetic technology.
This state-of-the-art technology provides you the muscle definition and tone you have always wanted without the need for additional gym time or extreme surgery.
What is CoolTone™?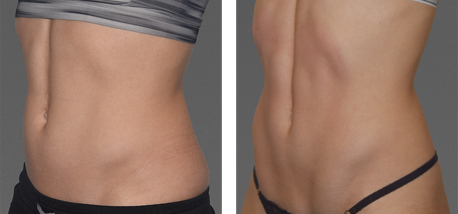 CoolTone body contouring treatments improve the muscle strength and tone in your abdomen, buttocks, and thighs. This non-surgical treatment leaves stubborn muscle groups stronger and more defined without excessive exercising or any recovery time.
This device utilizes innovative technologies to activate muscles to their fullest potential. Resulting in full-body definition and muscle tone that can't usually be achieved through normal strength training.
How CoolTone™ Muscle Defining Treatments Work
During your appointment, our highly trained CoolTone™ technicians will apply the device directly to your targeted area. The CoolTone device then uses advanced electromagnetic energy to painlessly penetrate through your layers of skin and fat to engage hard to reach muscles in your abdomen, buttocks, or thighs.
This breakthrough technology induces strong muscle contractions to strengthen and tone your problem areas. Your body's natural response to this stimulation is to increase its muscle fibers, resulting in improved muscle conditioning.
One CoolTone session usually lasts about 30 minutes per area you want to target. After a series of treatments your abdomen, buttocks and thighs are firmer, stronger, and more defined in appearance.
CoolTone™ Vs. CoolScultping™
Eliminate stubborn fat with CoolSculpting™ and define muscle tone with CoolTone™.
CoolSculpting™ is another FDA-approved device that uses extreme cold to eliminate stubborn fat cells in your body. This state of the art treatment is one of the most effective non-invasive fat loss treatments available.
CoolTone utilizes advanced electromagnetic technology to activate hard to engage muscles to tone and strengthen them.
At Artemedica, we commonly combine these two procedures to maximize your results. This helps ensure you achieve your body contouring goals without surgery.
Wanna Try it Out? Artemedica Now Offers CoolTone™ in Santa Rosa!
At Artemedica, we want to help you achieve your goals and see the results you've been working so hard for! Our dedicated CoolTone technicians are eager to answer all your questions during a complimentary consultation. Call or schedule online today!