Sunscreen IS your best friend!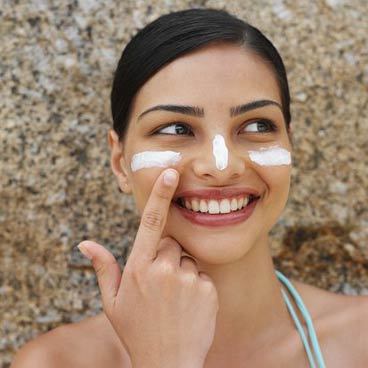 The most important details you MUST know about sunscreen, to help save your skin from sun damage!
It's NOT all about the number. While the SPF is important in your sun protection product (you want at least SPF 30), the more important information is the active ingredients.
If your sunscreen doesn't have zinc oxide or titanium dioxide, at least 5% or more of either, listed as one or both of the active ingredients your sunscreen is NOT fully protecting you.
Those two ingredients make your sunscreen a physical block, literally making the UVA/UVB rays bounce off of your face, like a ball to a court. A chemical sunscreen, however, with active ingredients harder to pronounce, allow UVA/UVB rays to penetrate your skin.
The most common excuse for not wearing a sunscreen every day is, "the thick, white color (zinc)" or "too heavy, my makeup won't go on properly". We have multiple sunscreens that fit every skin type and lifestyle. For a complete list of sun protection products, call us at 707-577-8292.
– Sarah Faustine, Medical Aesthetician
At Artemedica Spa, our Santa Rosa Med Spa, our Medical Aestheticians see men and women in Sonoma, Marin and surrounding counties for all of their skin care needs. We provide only the finest treatments and state-of-the-art skin care products with proven results.