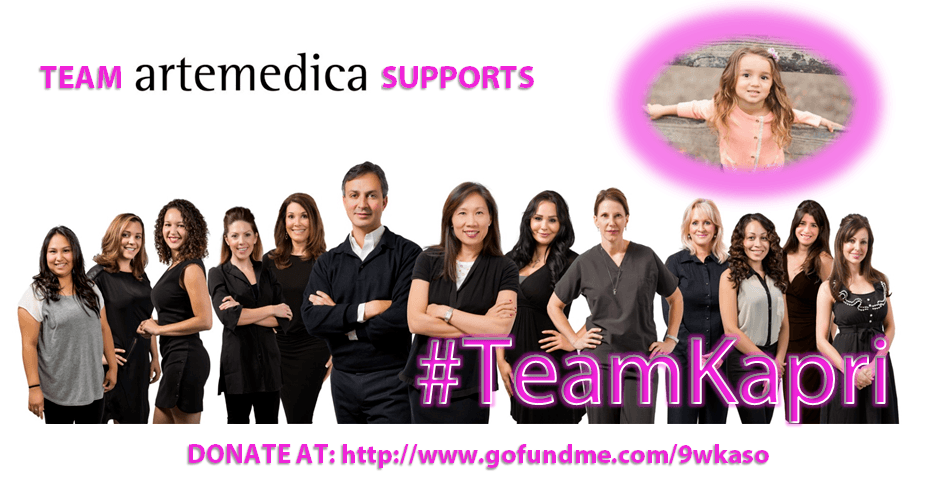 It has been brought to our attention that we have a young local girl, Kapri Geernaert, who needs our support and prayers following her diagnosis of Medulloblastoma (a rare and aggressive cancerous brain tumor).
We are encouraging all of our fans and followers to follow her story at: Kapri Geernaert on Facebook and donate to her fund at: GoFundMe: Kapri's Medical and Recovery Fund.
FOR EVERY $5 YOU DONATE to Kapri's fund, YOU WILL RECEIVE a raffle ticket to win one of the following prizes: $1,500 CoolSculpting Treatment, $295 Botox Treatment and a $200 DermaSweep with Epi-Infusion Treatment.
Under your donation on GoFundMe make sure to write "Team artemedica supports #TeamKapri" in the comment fields along with any message you would like to send Kapri! We will be raffling off our 3 prizes (worth almost $2,000) to 3 winners on Wednesday July 16th.