Join us at Artemedica's Summer CoolSculpting & Body & Breast Surgery Consultation event!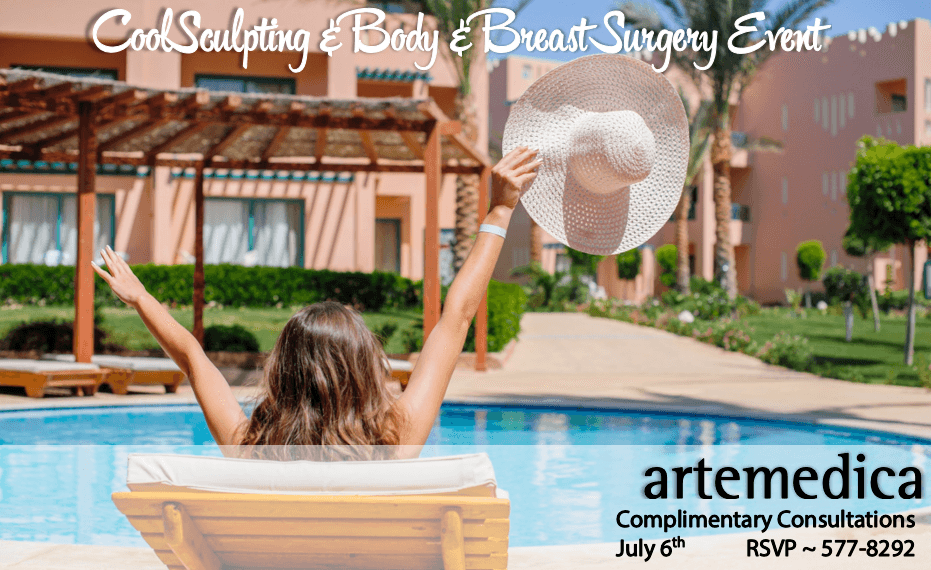 Join us Wednesday, July 6th anytime from 10:00am until 4:00pm. Our CoolSculpting event features live demonstrations, complimentary consultations, all the info you need, and, best of all, 25% off all treatments pre-purchased! In addition to CoolSculpting consulations, Dr. Michelle Eagan will be offering complimentary consultations for Body & Breast Procedures.

Can't attend the event but want to take advantage of our special CoolSculpting pricing? Call us the week of July 5th through 8th and purchase over the phone OR purchase online.
MICHELLE EAGAN, MD JOINS THE ARTEMEDICA TEAM – MEET HER ON JULY 6TH!
Artemedica is excited to welcome aesthetic plastic surgeon Michelle M. Eagan to our Santa Rosa offices.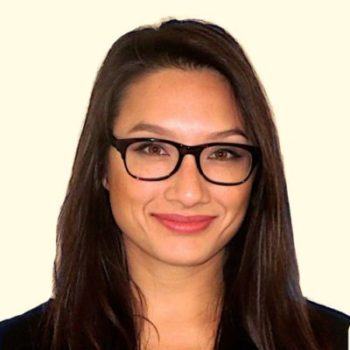 Dr. Eagan is a highly-qualified and highly-skilled surgeon who received her training at one of the top aesthetic fellowships in the country. Dr. Eagan loves helping people feel good about themselves and where they are in life. She aims to enhance the natural beauty that each patient already possesses, though the patient may not see it themselves.
As a mom, Dr. Eagan knows all too well the changes brought about by both motherhood and by aging and the detrimental effects these changes can have on a person's confidence and well-being. She strives to approach each patient's unique situation without judgement as to help them regain that confidence in the most effective manner. "Improving confidence so people can feel free to be who they are is a beautiful gift and very rewarding," says Dr. Eagan. "It's why I do what I do."
Having studied in the heart of the plastic surgery world, Beverly Hills, Dr. Eagan was able to fully immerse herself in her training. She completed both general surgery and plastic surgery residencies along with an extra year of fellowship at the University of Southern California. Some of the plastic surgery masters she's privileged to call mentors include Dr. W. Grant Stevens, Dr. Jay W. Calvert, Dr. Drew Ordon, and Dr. Ritu R. Chopra.
Some consider Beverly Hills to be superficial, but Dr. Eagan's focus has remained on forging real connections with the people she gets to help every day. Patients come to her vulnerable and afraid, and it is her duty to make sure they leave empowered and confident.
Dr. Eagan's Procedures
Dr. Eagan's procedures at Artemedica in Santa Rosa include:
Breast lifts/Mastopexy
Breast reductions
Removal and replacement of breast implants
Nipple reduction
Areola reduction
Breast Fat Grafting
Breast Reconstruction
Brachioplasty
Abdominoplasty
Mommy Makeover
360 Mommy Makeover
3D Mommy Makeover
Buttock Rejuvenation
Buttock lift
Butt Fat Grafting
Body lift/Circumferential Body lift
Mons lift/reduction
Labiaplasty
Labial rejuvenation
Vaginal treatments
Liposuction
Schedule a Body & Breast Surgery Consultation
If you're interested in meeting with Dr. Eagan on July 6th for a complimentary surgery consultation, call Artemedica today at 707-577-8292 or fill out the form below!
We can help you learn more about the procedures available to you and help you choose the procedure that will best fit your unique needs.
Look your best this summer with CoolSculpting!
We all know that those hot summer months are here, bringing swimsuit season right along with them. Though we all want to feel confident in our bathing suits, dieting and exercise aren't always enough for everyone.
If your body seems to have those problem areas that just won't go away—we're looking at you, love handles, thighs, double-chin and belly—CoolSculpting might be able to help you. If you want to look your best on the beach this year, CoolSculpting is a great way to start seeing results in these areas right now!
What is CoolSculpting?
CoolSculpting is a process by which stubborn areas of fat are literally frozen away. Our experts use a safe, precise, and highly effective machine to gradually freeze and remove unwanted fat.
As the frozen fat cells die, the body naturally eliminates them over a period of time. This means that the results of CoolSculpting are gradual, and improve over time. Most people begin to see results after 8 weeks, experiencing the full effect of the procedure after 4 months. Typical results are an approximate 20% reduction in fat in the area.
Each session takes just an hour per area to complete, so you don't even have to take a full day off of work. On top of that, recovery time is virtually nonexistent, meaning you can return to work the same day.
New to CoolSculpting- CoolMini
You can now freeze small pockets of fat such as submental fat (below chin), above knees and underarm/bra fat.
Come by and see for yourself!
Because of its quick procedure, easy recovery, and great results, CoolSculpting is a favorite among our patients. If you're intrigued and would like to learn more, mark your calendar for July 6th!
If you're interested, please RSVP for the event by filling out the form below or calling us at (707) 577-8292. We look forward to seeing you there!
Ready to get started now? Give us a call to schedule a complimentary CoolSculpting consultation today!
Before and After Photos