Join us on Thursday, June 23rd for a BOGO (Buy One Get One Free) BOTOX Bring-A-Friend Event! Also enjoy specials on SkinMedica Skin Care Products, Latisse & Designer Eyewear.
BOTOX SPECIAL – BOGO
BUY ONE AREA & GET ONE AREA FREE (a $300 value)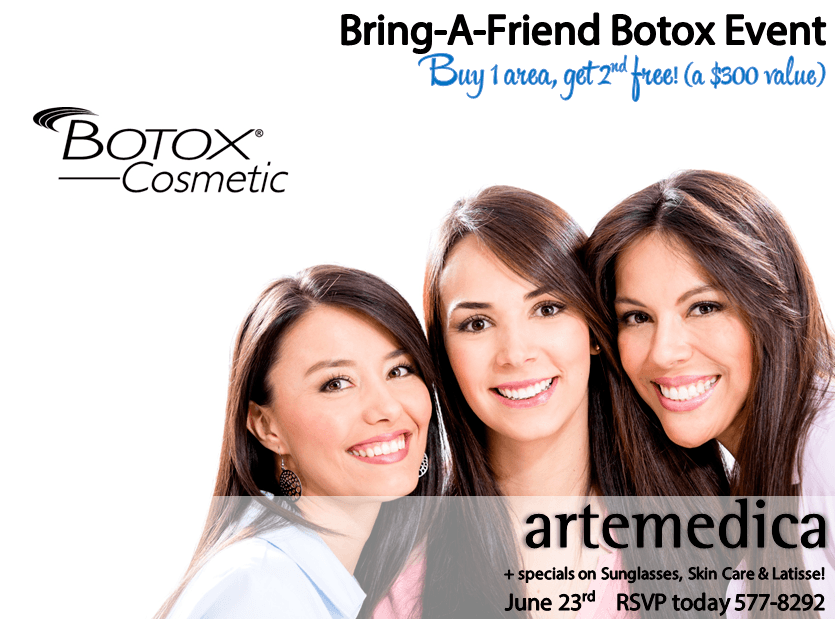 DETAILS ON THE SPECIAL
FIRST: Find a friend NEW to our practice who wants/ needs BOTOX! Maybe your hubby, best friend, sister, neighbor, cousin…
THEN: Call to make your appointments! When you and your friend both purchase one area of BOTOX you will each receive one additional area FREE! ($300 value)*
*All BOTOX must be injected at time of visit. Cannot bank complementary unit.
BOTOX
BOTOX Cosmetic subtly smooths the moderate to severe lines around your eyes, forehead and between your brows.
APPOINTMENTS
Appointments are available with Victor Lacombe, MD, Alice Chiang, MD & Jessica Friedman, RN. Call now to reserve your appointment. Walk ins may be available but we strongly encourage scheduling your appointment in advance to ensure a spot!
LATISSE SPECIALS
Grow longer, thicker and darker lashes with LATISSE!

SAVE $50 ON EACH 5ml LATISSE PURCHASED
SAVE $50
Buy 1 5ml Latisse, Get $10 Instant Savings + $40 Rebate Check in the mail
SAVE $50+ EARN $15 in BD Points
SAVE $100
Buy 2 5ml Latisse, Get $20 Instant Savings + $80 Rebate Check in the mail
SAVE $100+ EARN $30 in BD Points
SAVE $150
Buy 3 5ml Latisse, Get $30 Instant Savings +$120 Rebate Check in the mail
SAVE $150+ EARN $45 in BD Points
DESIGNER SUNGLASSES
25% OFF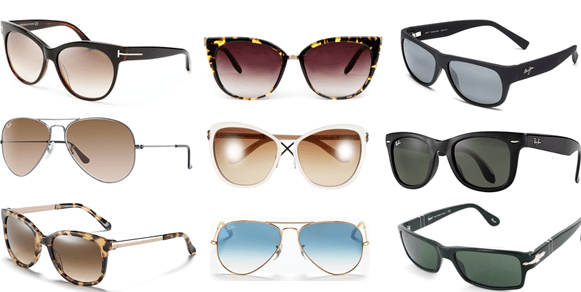 Pick out the perfect pair of sunglasses for Summer! Artemedica Optica offers eyewear from some of the greatest designers in the world including Alain Mikli, Barton Perreira, Mykita, Persol, Kate Spade, Ray Ban, Tom Ford, Lindberg, Maui Jim, l.a. Eyeworks, and more!
VISIA COMPLEXION ANALYSIS
Complimentary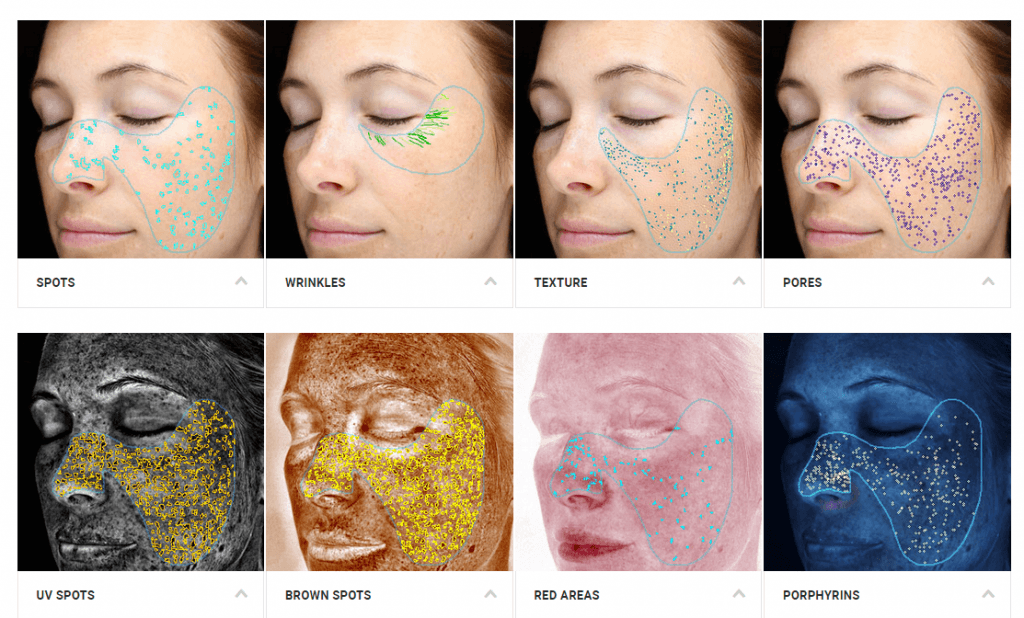 How well do you know your skin? See past the surface with the VISIA Complexion Analysis & choose the right products for your skin! A VISIA consultation will help you target your skin care concerns, allowing your skin specialist to recommend products that suit your specific skin conditions. This will place you on a quicker path to an improved complexion!
RSVP TODAY!
RSVP by phone 707-577-8292 or by filling out the form below!
We hope to see you there!