Permanently Reduce Underarm Sweat with miraDry
Many people suffer from excessive underarm sweat and are desperate for a solution. Are you one of them? miraDry might be the answer! The miraDry treatment is the only non-invasive procedure approved by the FDA to safely and effectively remove underarm sweat glands.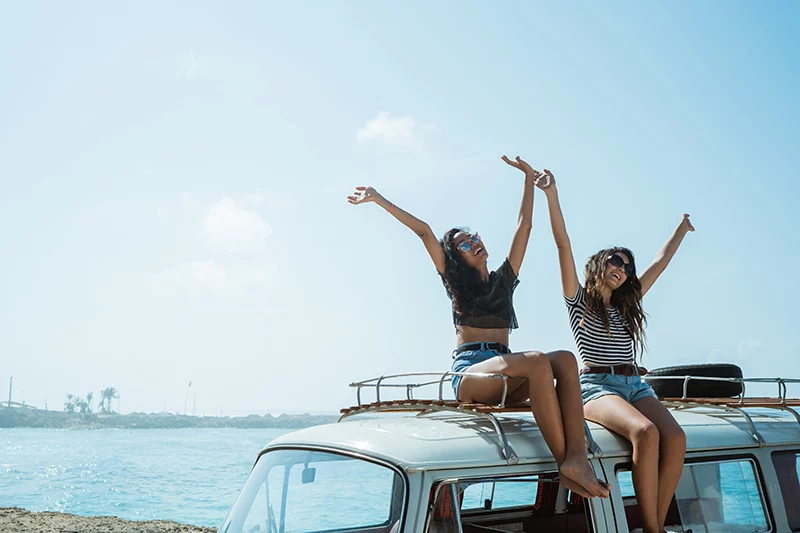 Whether sweat is taking over your life (and your clothes!) or you have been officially diagnosed with axillary hyperhidrosis, miraDry can help curb sweating and odor in this problem area. 
On average, patients see an 82% reduction of underarm perspiration. There's more than a few reasons to consider miraDry for your excessive sweat problem. Read on to find out why miraDry might be right for you.
Quick and Easy Procedure
miraDry works by delivering advanced targeted thermal energy to the region where the sweat glands reside, and destroys them. The top layers of your skin are cooled and protected during this process. Since sweat glands do not grow back, patients see amazing results in one to two treatments. Treatments typically last one hour, but the results last a lifetime.
Not only is the procedure quick, there is minimal downtime associated with it. Most patients return to regular activity immediately. Minimal side effects include numbness, swelling, bruising, or sensitivity under your arms for a few days.
After miraDry, you will still sweat naturally in other areas. While sweat glands are necessary to cool your body, only 2% of them reside in your underarms. You'll be happy to hear that miraDry has been used in over 140,000 treatments worldwide with an excellent safety record.
Eliminate Embarrassment 
Have you ever raised your hand to wave to a friend only to snap it back in embarrassment? A large, wet sweat spot can ruin a fabulous summer day or an important event. With miraDry, you can say goodbye to embarrassing wet spots, forever!
Along with eliminating moisture, a miraDry procedure can save your wardrobe from yellow stains that are caused by unwanted underarm sweat. Not only is excessive sweat a confidence killer, it can start to cost you big bucks over time. Shopping is fun, but losing your favorite shirt to a sweat stain is not.
Ditch Deodorant after miraDry
Many people dislike deodorant and antiperspirants for many different reasons. With miraDry, you can stop spending your income on expensive prescriptions or making routine trips to the store. With this effective procedure that produces permanent results, you will save money and stop the sweat — once and for all.
Not only are deodorants and antiperspirants expensive, they can be full of toxic ingredients like aluminum, parabens, and phthalates. When applied under the arms, these dangerous chemicals can be absorbed through the skin and end up entering your bloodstream. Many people seek natural deodorants that don't end up doing much at all to stop sweat or smells. This is why miraDry is such an attractive alternative to deodorant and antiperspirants.
Northern California Women and Men Love miraDry
The ideal candidate for miraDry is anyone who has ever felt self-conscious about armpit sweat and odor. If you have been exhausting yourself trying prescription-strength deodorants, wearing clothing that hides your sweat, or changing your clothes throughout the day, miraDry is an excellent option for you.
Sonoma, Napa, or Marin County individuals suffering from excessive underarm sweat and odor should not hesitate to book a complimentary consultation at Artemedica with Dr. Victor Lacombe and his team today! We are proud to offer this revolutionary non-invasive treatment option at our Santa Rosa location. Contact us at 707-577-8292 or fill out the consultation form below.