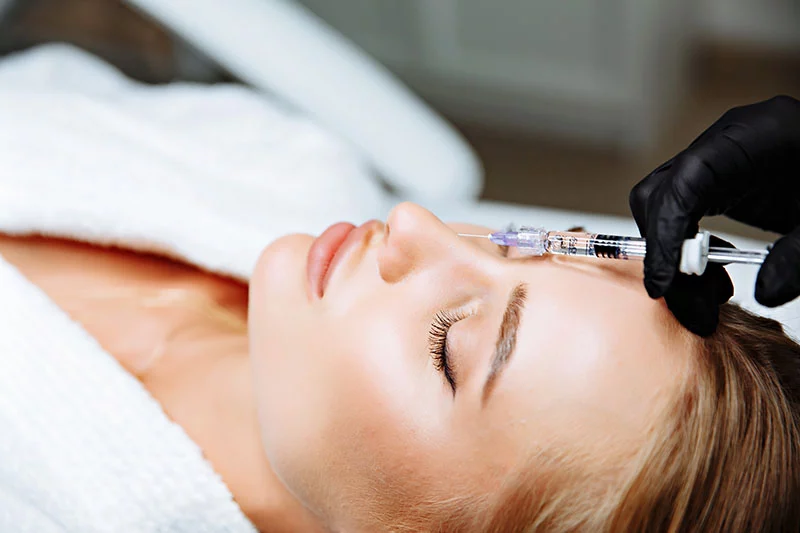 The Benefits of Liquid Rhinoplasty: The Non-Surgical Nose Job
You used to only have two options when it came to being unhappy with the appearance of your nose. Learn to love it OR Get surgery.
At Artemedica our team approaches cosmetic treatments in an artistic and personalized manner. Using new non-invasive techniques like Liquid Rhinoplasty, we are able to refine and contour your nose with natural-looking results without surgery.
What is Liquid Rhinoplasty?
Liquid rhinoplasty is also known as the non-surgical nose job. It is a procedure in which injectable dermal fillers are used to modify and shape your nose without surgery. Commonly used fillers include Restylane and Juvederm.
With injectable fillers, we can create a smooth and natural-looking contour. This results in the appearance of a slimmer and more symmetrical nose.
5 Amazing Benefits of Liquid Rhinoplasty
Liquid rhinoplasty has a number of amazing benefits for patients looking to subtly change the appearance of one of their most prominent features. Fortunately with recent advances in hyaluronic acid filler techniques, we are able to revamp the look of your nose with natural-looking results.
1. Non-Invasive
Non-surgical rhinoplasty uses the same hyaluronic acid used in lip filler treatments to change the appearance of your nose. And you don't even have to go under the knife.
With skillful application, fine contour and symmetry can be achieved through injections into different areas of your nose. Want to modify the shape of your nose, but don't want to commit to surgery? A few injections is certainly less invasive than going under the knife.
2. Get Instant Results
During liquid rhinoplasty, dermal fillers are injected around any part of your nose to modify its shape instantly. Moreover, the filler immediately settles deep in your skin layers and holds its shape.
Instant Results of Liquid Rhinoplasty:
Smooth out bumps
Contour your nose profile
Accentuate the tip of your nose
Add volume
Lift the nasal tip
With a liquid nose job, our goal is to instantly give the appearance of a perfectly straight and subtly slimmer nose.
3. Liquid Rhinoplasty Requires Less Downtime
When it comes to recovery, many patients swear by liquid rhinoplasty and love that there's practically no downtime required. As a result, you can be back to your normal activities the very same day of your appointment.
4. Pain Free Nose Job
Before your procedure, our skilled practitioners can apply a topical anesthetic to numb the treatment area. Many patients opt to get the treatment without numbing at all. Most patients agree that nonsurgical rhinoplasty is virtually pain-free. However, some do report feeling some pressure or a slight pinch during the injections.
It is common to experience minor swelling, redness, and tenderness at the injection site as the numbing cream wears off. These side effects are typically tolerable and should subside in a matter of hours.
5. Treatments are Fast and Simple
Treatment time depends entirely on your cosmetic goals. For the most part, a liquid nose job appointment can last between fifteen minutes to a half-hour at the most. Your practitioner only injects small amounts of filler at a time, to ensure your desired outcome is achieved.
Sign-Up for a Free Liquid Rhinoplasty Consultation at Artemedica Today!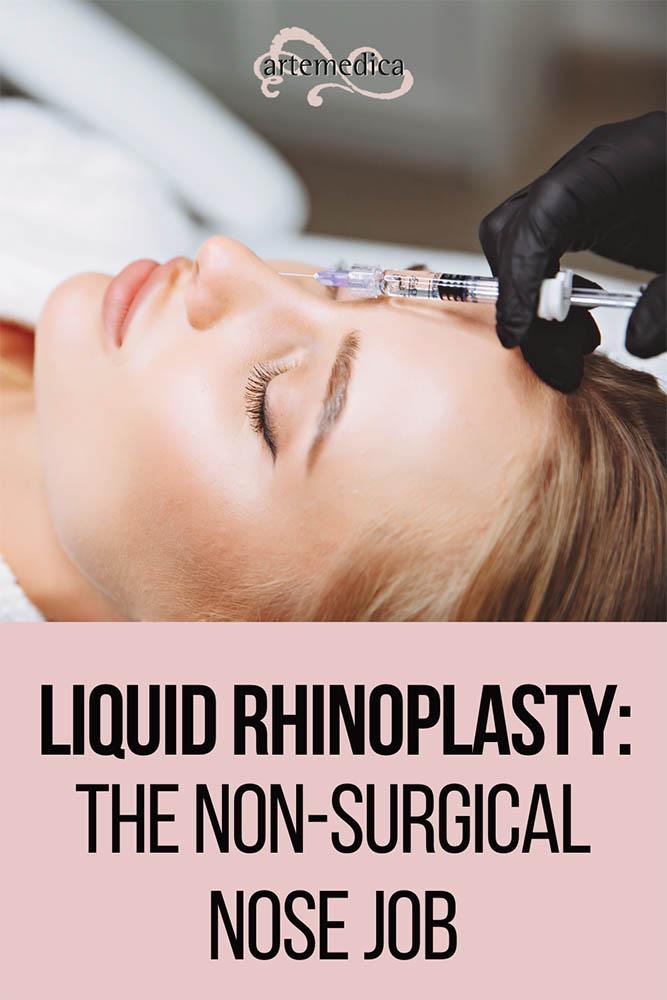 At Artemedica our team is proud to offer all our Sonoma County patients less-invasive options for achieving their results. In conclusion, Liquid Rhinoplasty could be the non-surgical answer to a more symmetrical nose that you've always wanted.
The first step towards your desired outcome is through a free consultation. Together we can focus on your goals and address any additional concerns you may have. Fill out the form below to schedule your free Liquid Rhinoplasty consultation at Artemedica.
Consultation – Liquid Rhinoplasty